Posted: April 23, 2018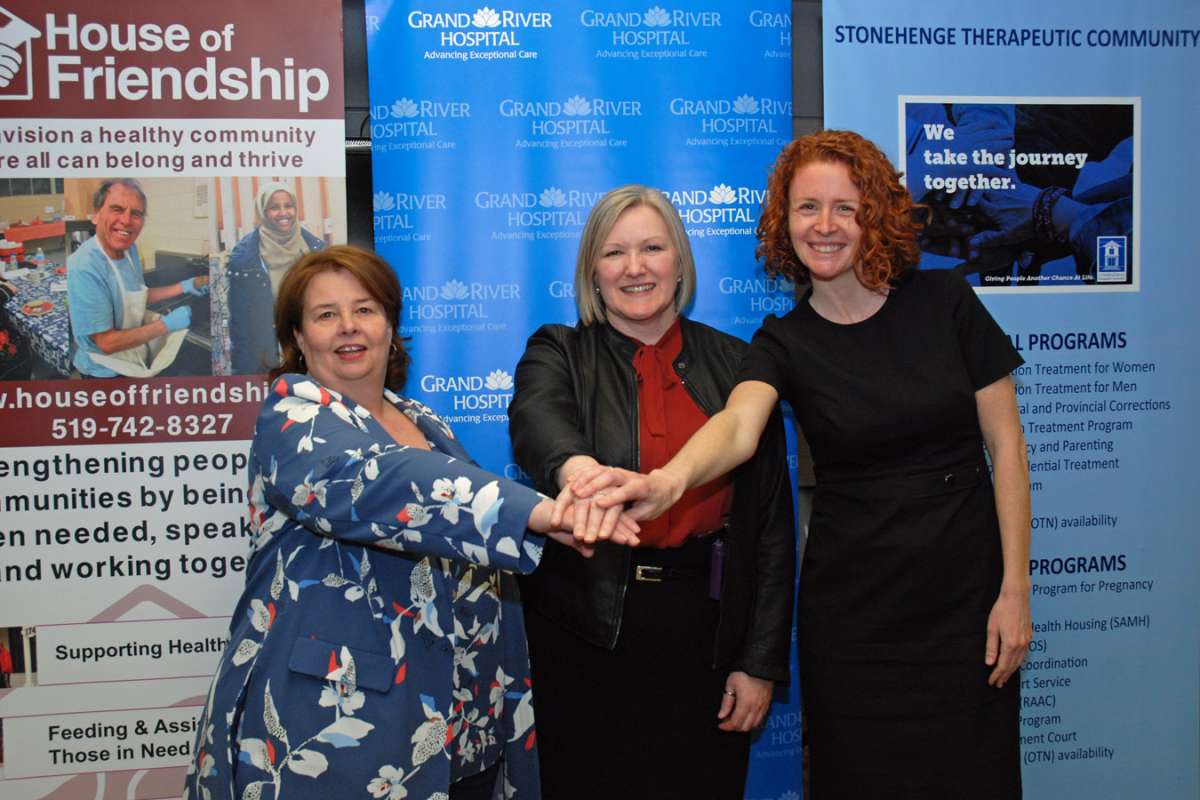 A partnership for better addictions care was in focus at Grand River Hospital.
The hospital hosted partners on Monday April 23rd including House of Friendship, Stonehenge Therapeutic Community and the Waterloo Wellington Local Health Integration Network to celebrate the launch of the rapid access addiction clinic (RAAC).
The RAAC is a specialty medical clinic designed for people who are experiencing health issues related to their drug and/or alcohol use. The clinic is open to people of all ages who are currently using substances. The RAAC is a short-term service and patients are connected back to their primary care provider upon completion of their involvement.
The RAAC can help those who:
Want support to address substance dependence;
Need help to reduce cravings;
Are using substances to avoid withdrawal symptoms;
Have health concerns related to substance abuse; and
Need a place to talk about substance use without judgment.
The RAAC is not for those who:
Are looking for support in managing chronic pain;
Need prescribed narcotics outside of those intended for management of withdrawal symptoms; and
Want long-term medical or addiction counselling services.
The RAAC is housed at Grand River Hospital's Withdrawal Management Centre at Park and Glasgow streets in Kitchener. The RAAC operates on Mondays from 9am to 3pm. The clinic also links to other community-based services.
The Waterloo-Wellington Local Health Integration Network (WWLHIN) has funded the clinic. Service delivery takes place in a partnership between House of Friendship, Grand River Hospital and Stonehenge Therapeutic Community.  The clinic's staff includes a clinical lead, physician, addiction counsellor and a peer support worker.
More information on RAAC services in Waterloo Region and Guelph Wellington are available at the RAAC website (opens in a new tab or by calling 1-844-722-2977 (1-844-RAACWSS).