Posted: June 1, 2018
Unmasking builds brain injury awareness
Slidshow Gallery: Press the tab key to access slideshow navigation, then use the arrow keys to navigate between slides, and use the tab key to access the current slide content.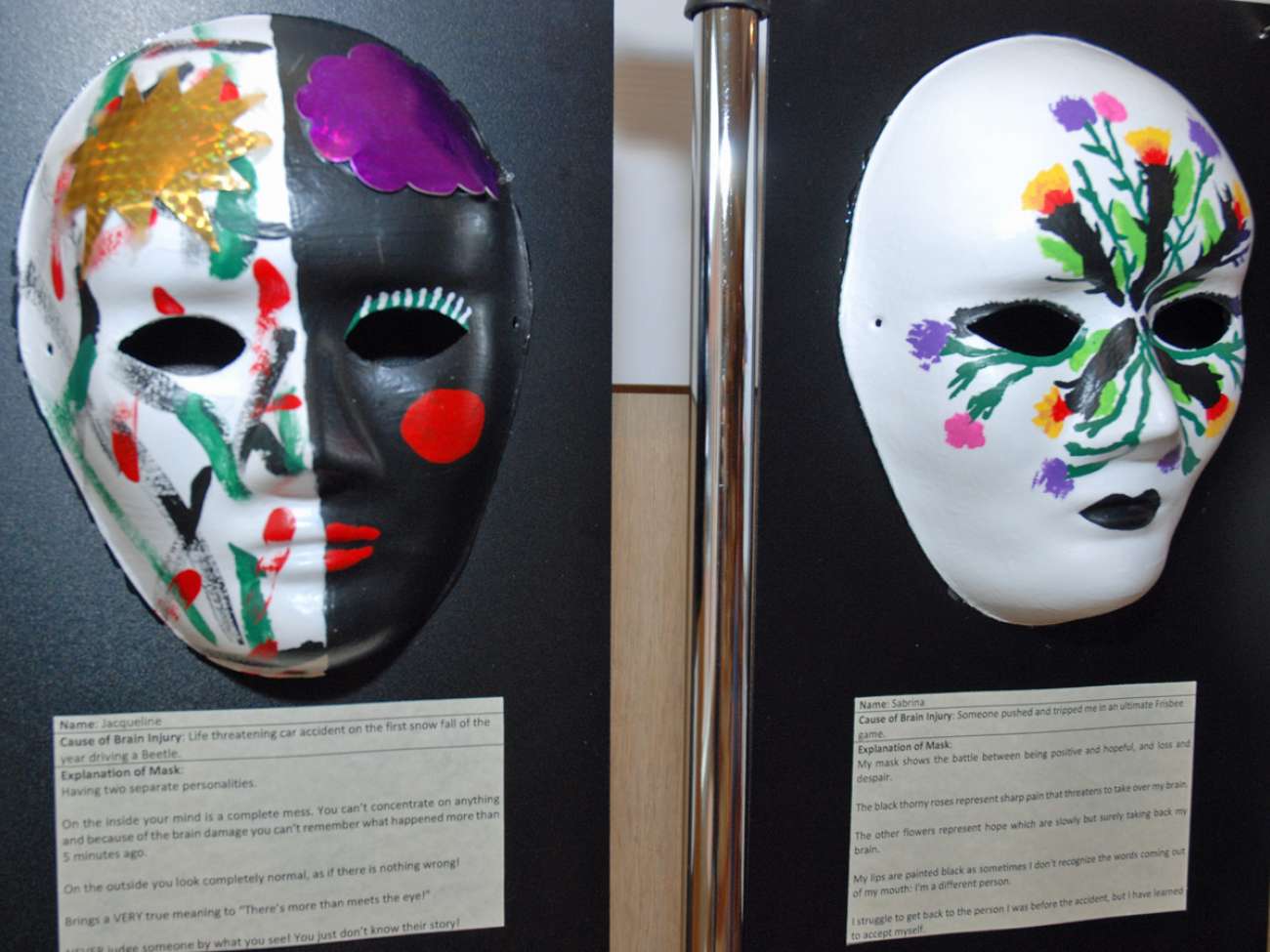 23 masks are on display in the KW Campus cafeteria.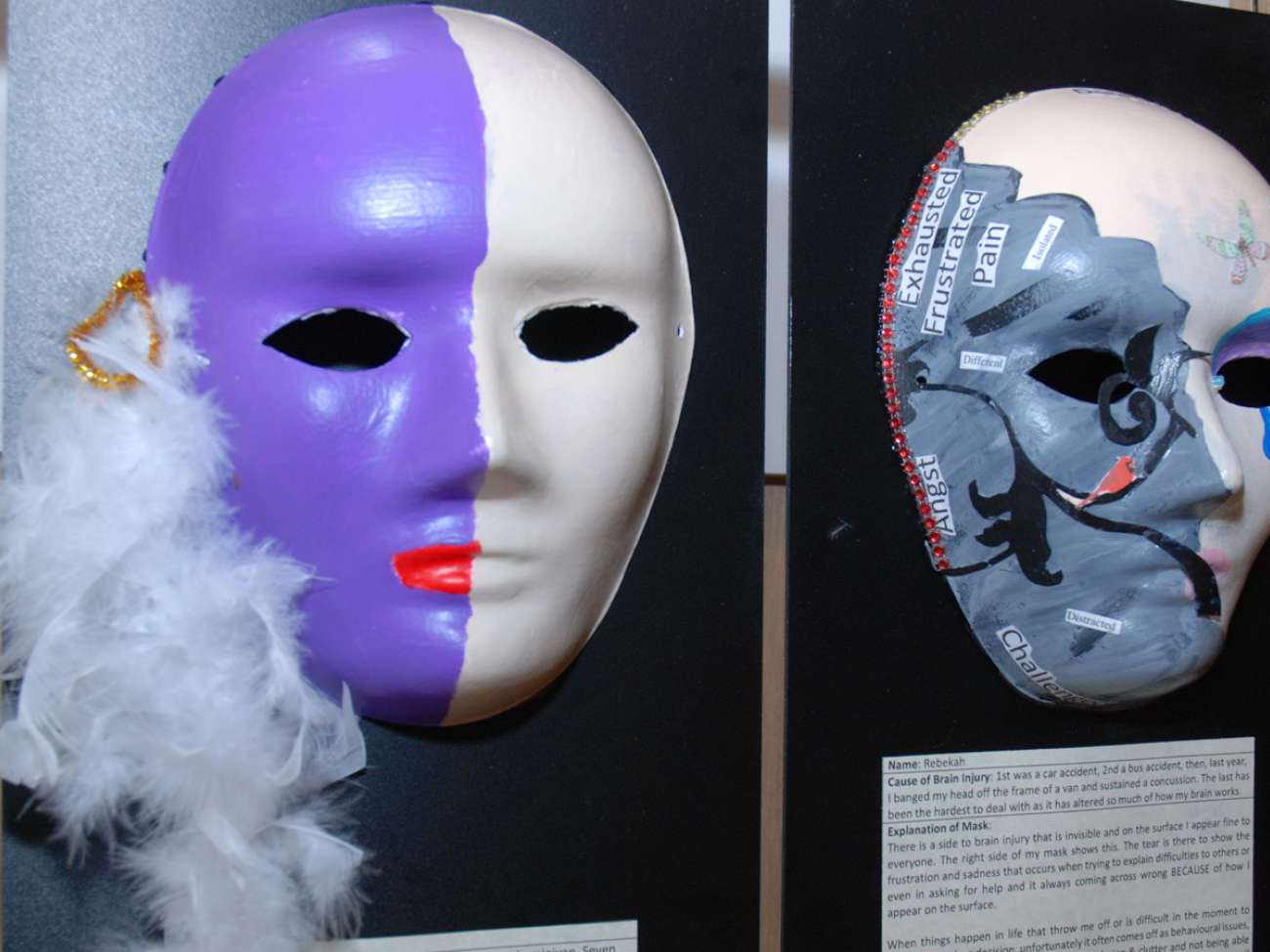 Local brain injury survivors painted the masks.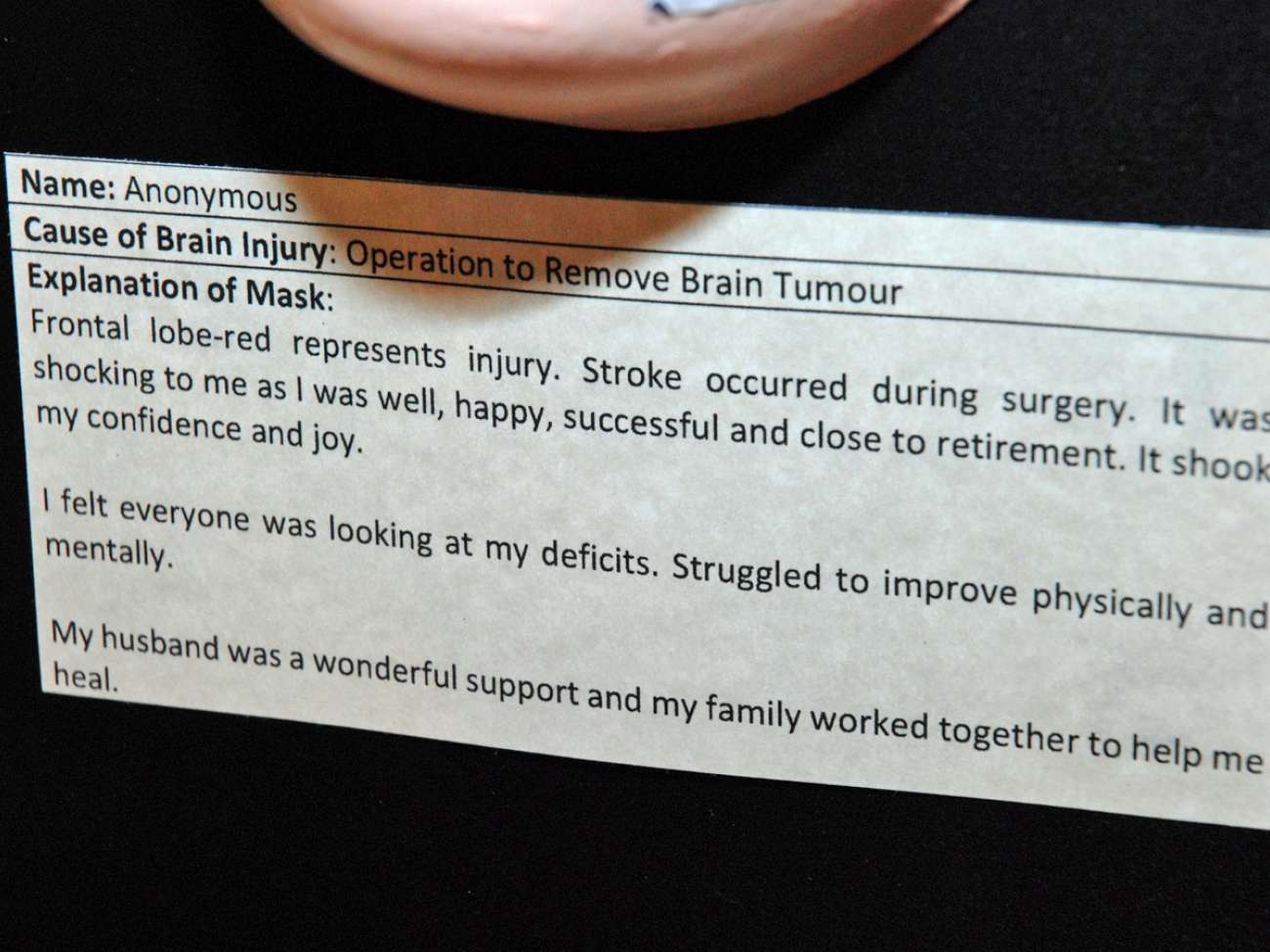 Each mask tells a story about an individual's recovery journey.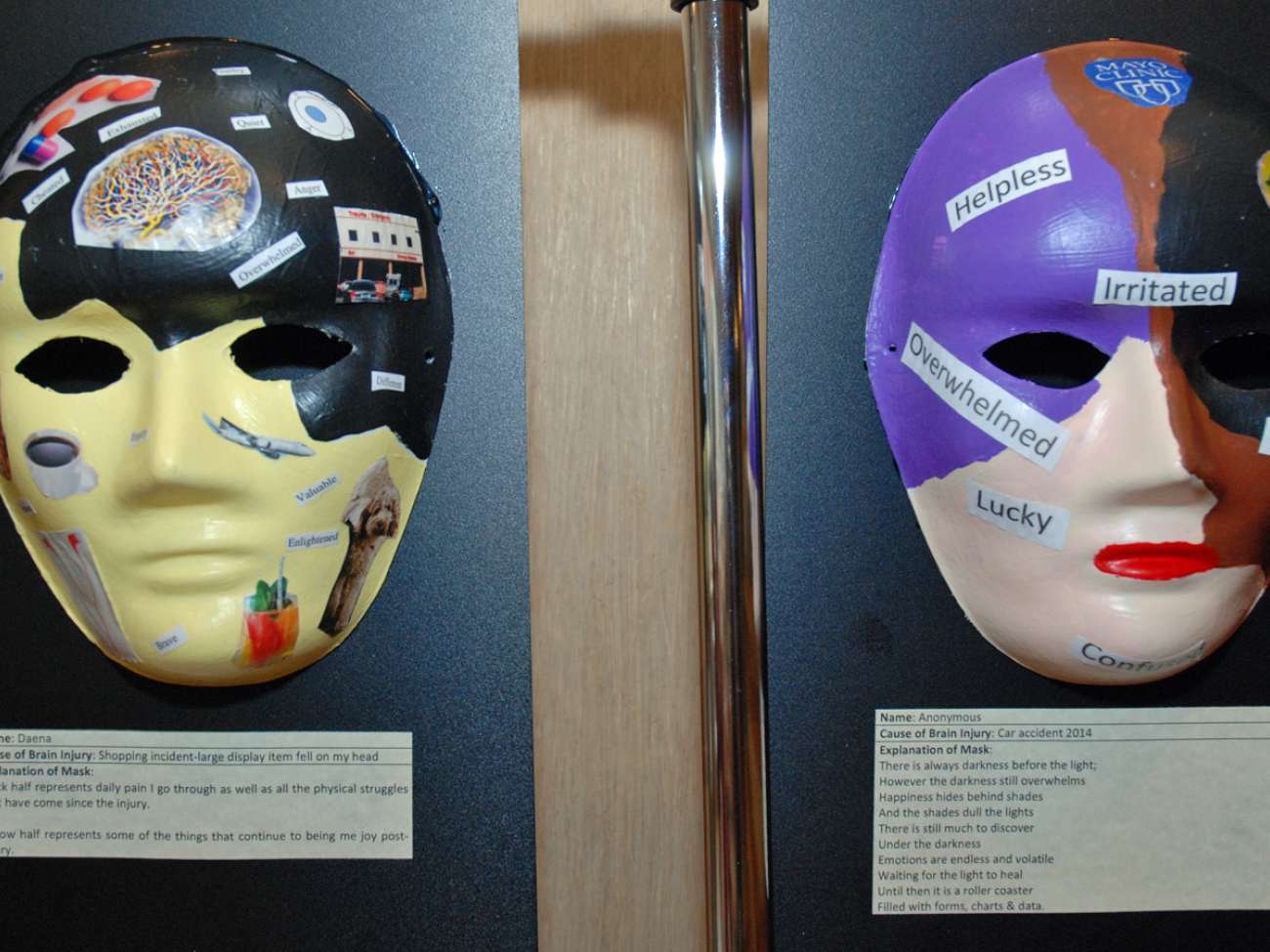 Brain injury survivors face a wide range of long term health issues following their initial injury.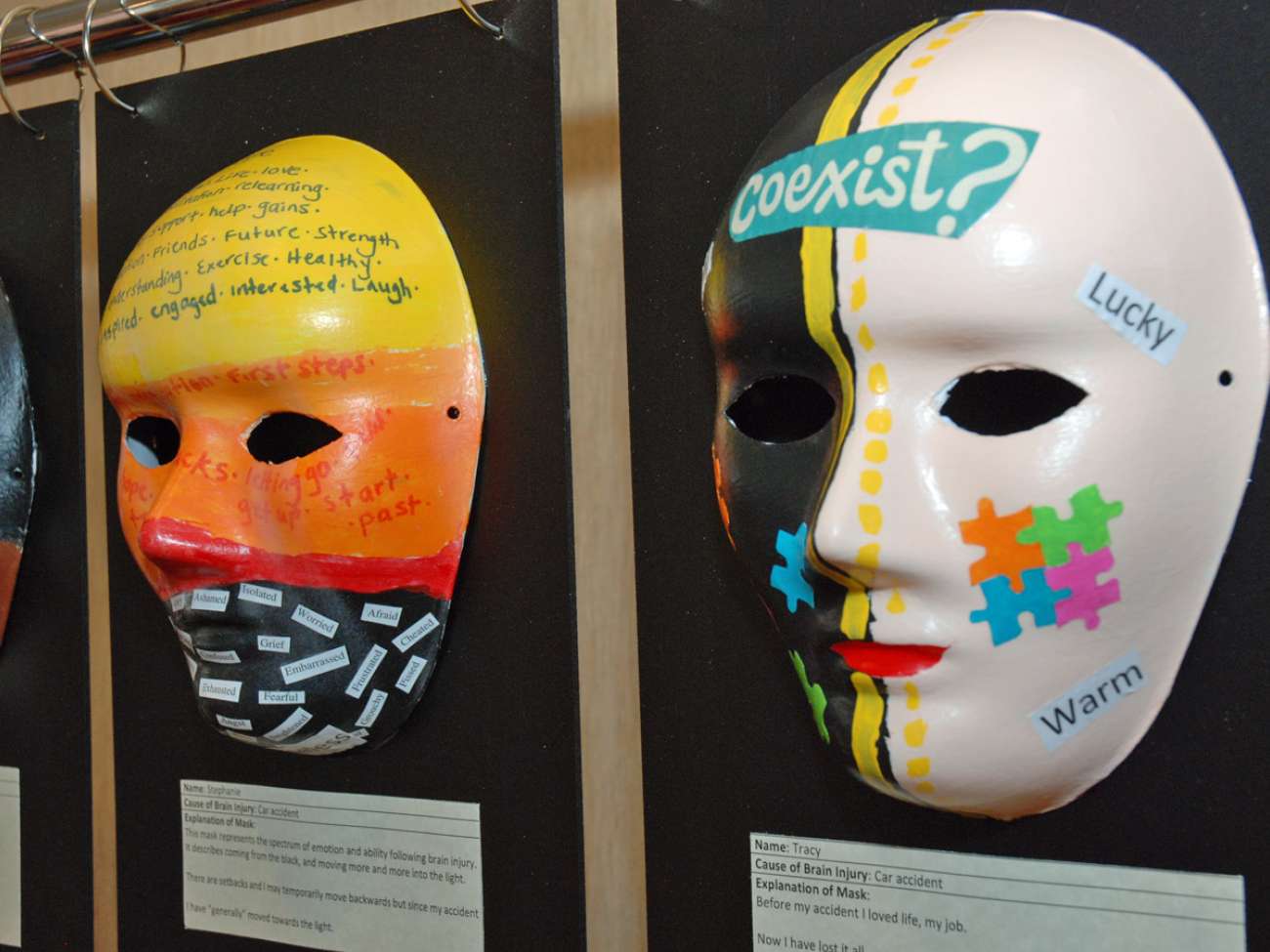 GRH officially unveiled the display on Friday June 1st.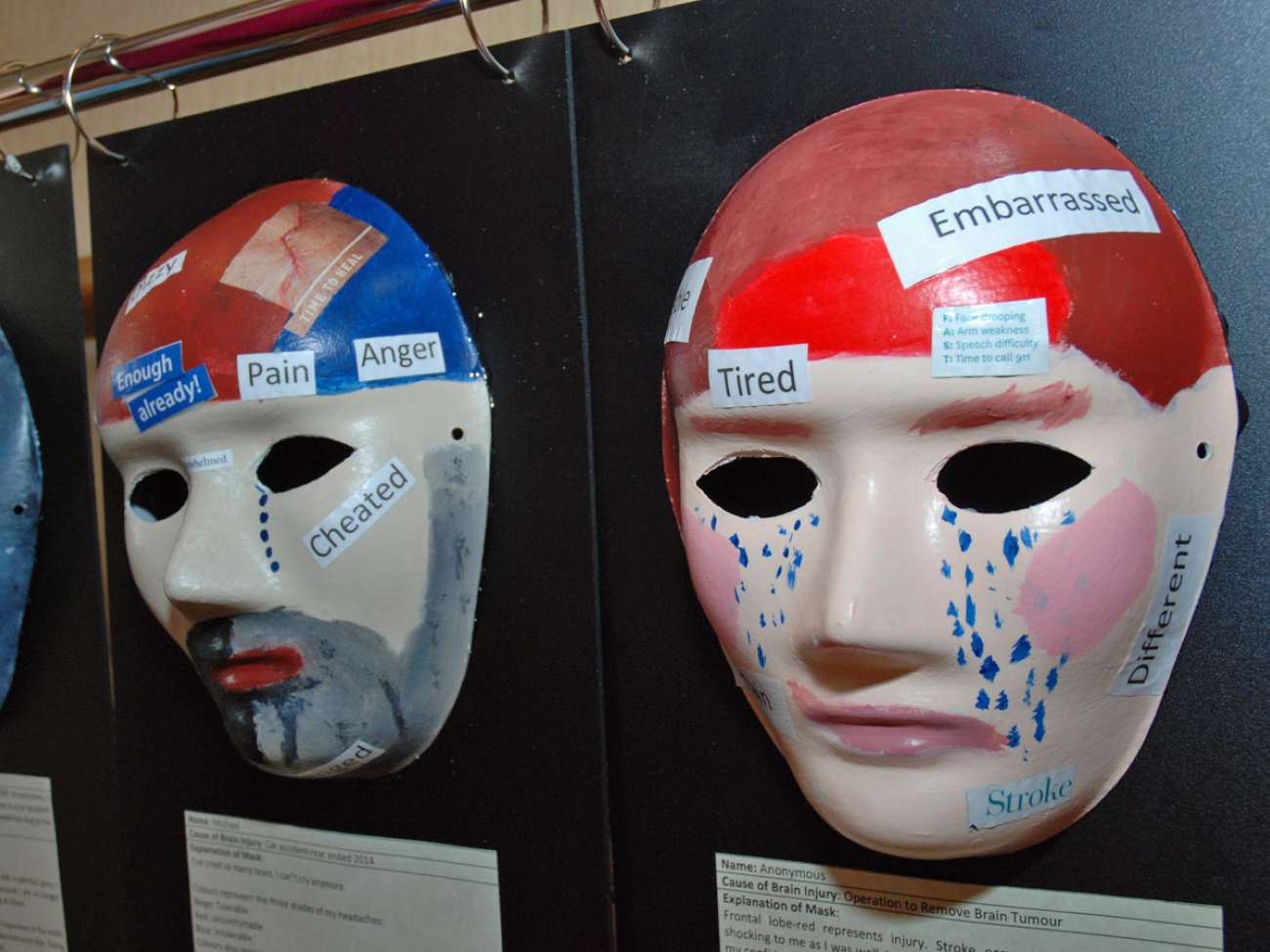 The displays are now located at the KW Campus cafeteria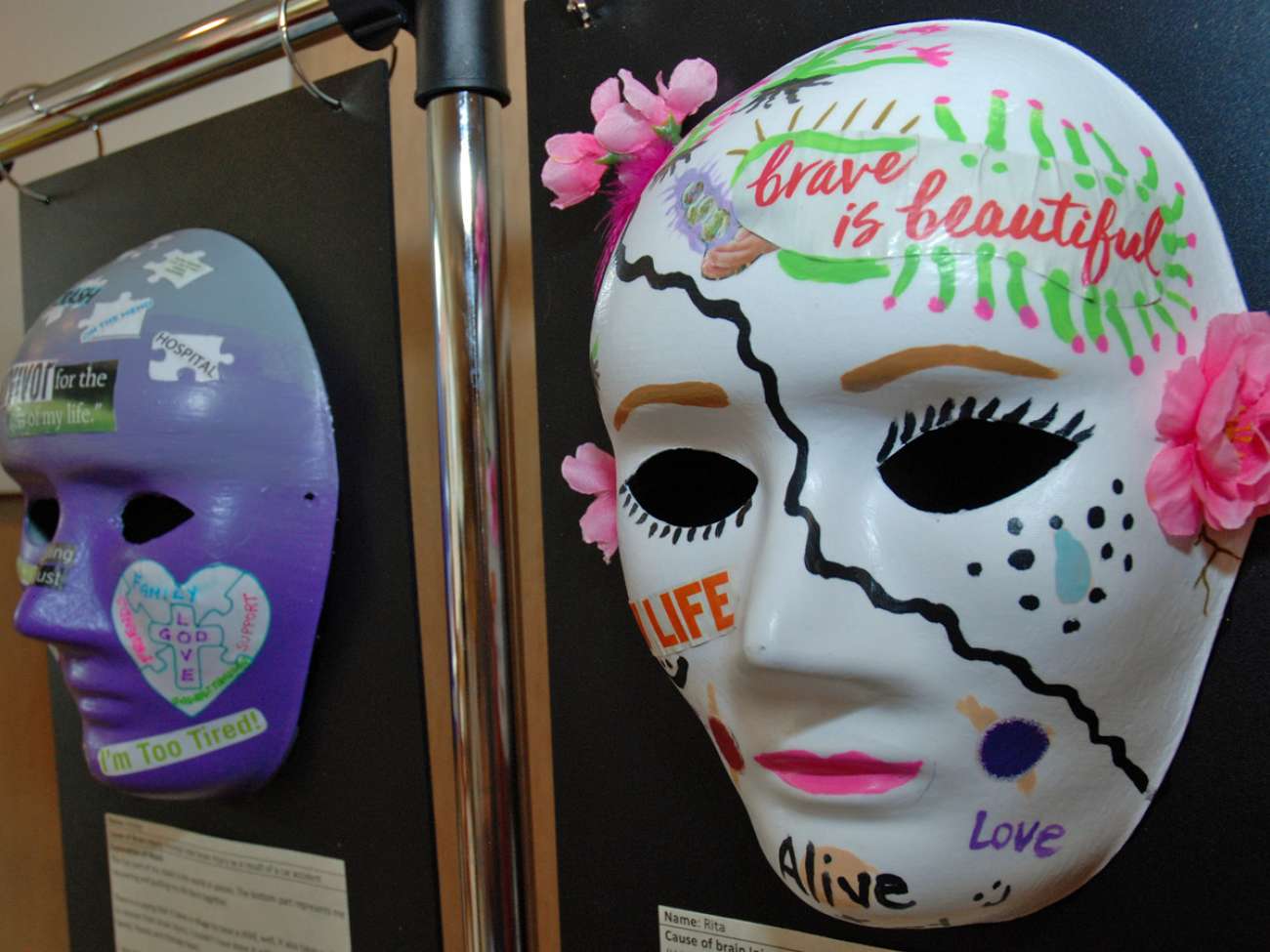 The masks will be on display until June 10th, and move on to other locations in Waterloo Wellington.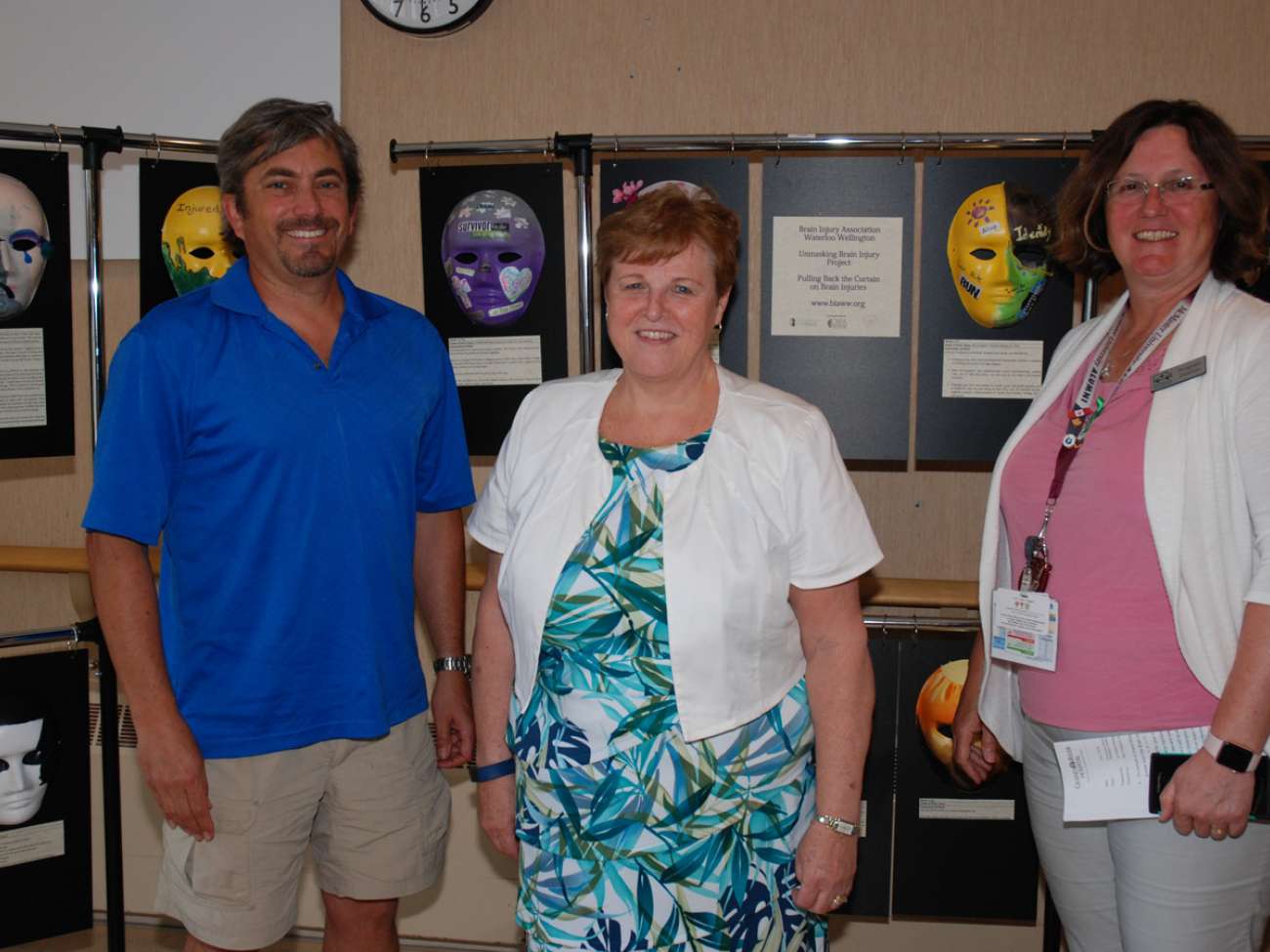 Helping to unveil the unmasking display were Dough Wetherill and Lynda Abshoff from the Brain Injury Ass'n of Waterloo Wellington, joined by GRH emergency program director Jill Schitka.
As part of Brain Injury Awareness Month, Grand River Hospital's KW Campus is hosting an emotional exhibit that tells the stories of local brain injury survivors.
The Brain Injury Association Waterloo-Wellington organized the display of 23 masks. Individuals with brain injuries painted and decorated the masks.
The art works show vividly how it feels to manage the fatigue, dizziness, mood changes and frustration that are common with acquired brain injuries caused by events such as car accidents, falls and sports injuries.
The Unmasking Brain Injury project is part of a province-wide initiative that provides survivors a powerful way to tell their stories, making the invisible, visible.
The masks are on display at the KW Campus until June 10th. The display is open to the public.