Posted: July 19, 2017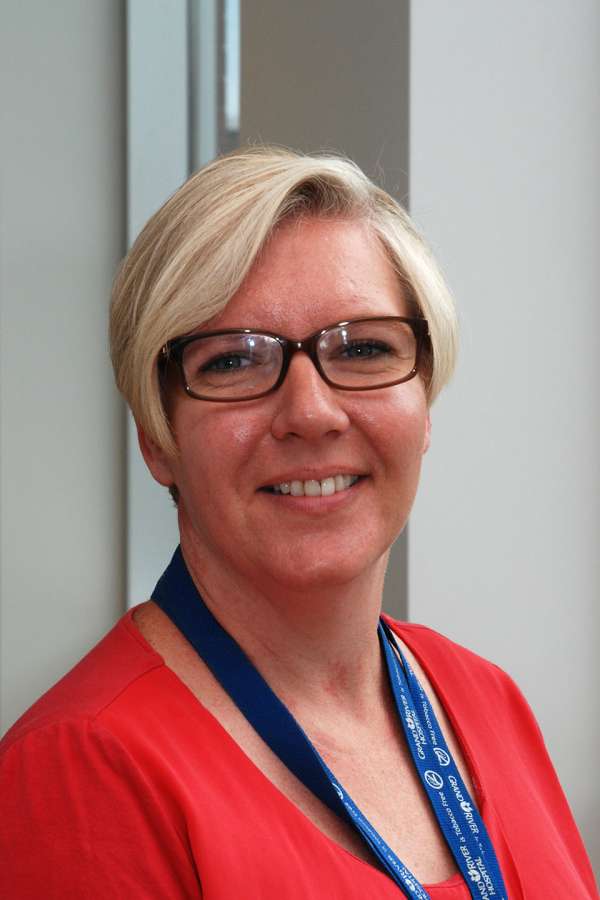 Andrea Guth has made her mark at Grand River Hospital as a care provider and a leader.

She has added one more accolade to her list… winner of GRH's award of excellence for July.
Andrea has worked at GRH for seven years. A physiotherapist by profession, she has been actively involved in rehabilitative care… particularly at GRH's Freeport Campus.
Andrea is currently the director of the Waterloo Wellington Regional Stroke Program. She leads GRH's stroke program at both the Freeport and KW campuses, while supporting stroke care throughout the region.
Andrea's nominator recognized her for meeting the hospital's values:
Compassion: Through a wide range of projects and initiatives, Andrea has always focused on the needs of patients and families as well as staff members. She helps people overcome challenges and concerns as she builds support for projects and initiatives at GRH.
Collaboration: Andrea is always working to bring the right people to the table to help advance projects and patient care initiatives. She's simply a wonderful person to work with.
Positive attitude: Andrea always has a smile and a warm greeting. Her messages are positive and supportive. She exemplifies the kind of people who make GRH a warm and caring community.
Professionalism: in recent years, Andrea has juggled many different initiatives from the rehabilitation program, to being campus lead for Freeport, as well as the stroke program. Andrea tackles those initiatives with drive, energy, determination and most importantly, a strong focus on what's best for patients and families.
Respect: Andrea knows that projects involving change may cause concern for some. She wants to understand those concerns so she can help bring people on side. Andrea is open to different viewpoints, and encourages an environment in which the best decisions can be made.
Her nominator added, "It's always a pleasure when I get to consult with Andrea about a new initiative, or work with her when a challenge may arise. She's caring, understanding and she encourages an open debate. She exemplifies the kind of leadership that's supported GRH staff in advancing exceptional care for our communities. We are fortunate to have her."
Congratulations Andrea and thank you for your exceptional service to patients and families at GRH!