Posted: February 10, 2017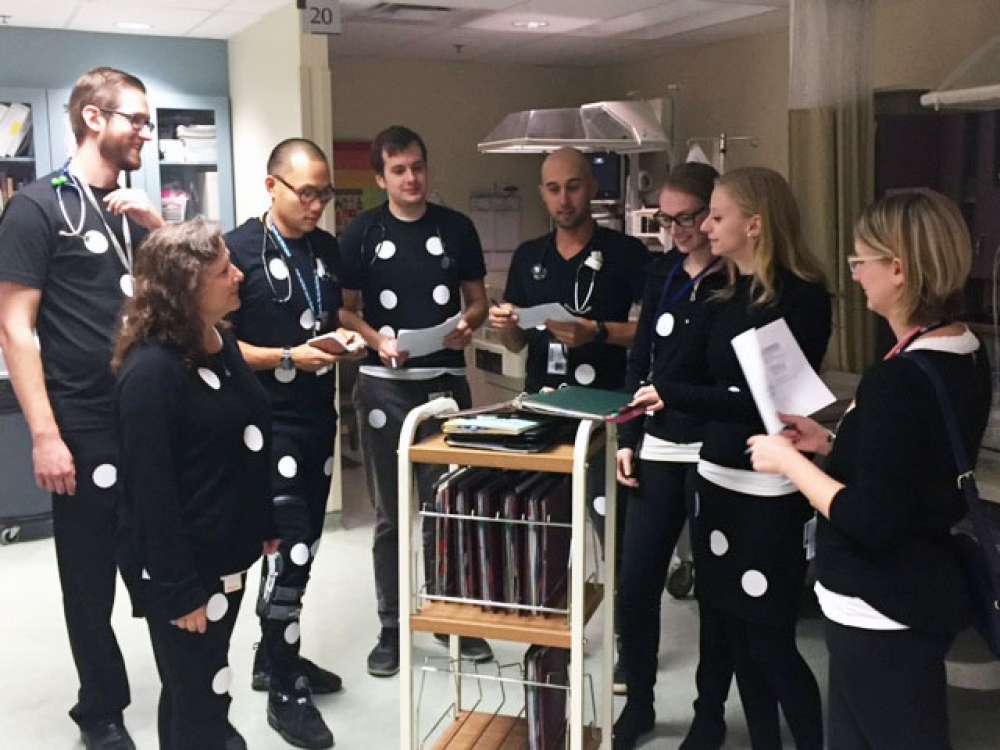 A strong approach to learning is helping Grand River Hospital advance exceptional children's health care while training the next generation of doctors.
GRH is hosting 60 medical learners a year in its children's clinical teaching unit. Clinical teaching units are important in both providing care and bringing the latest in education and research to supporting the needs of patients.
In a clinical teaching unit, experienced pediatricians host medical students and residents as clinical decisions involving patients take place. Students and residents can gain front line experience, while bringing perspectives they have learned in their recent studies.
"All of the doctors, nurses, and staff are amazing and are so easy to work with. It's a really cohesive group of people, and patient care is the focus. I haven't worked anywhere else that has the same breadth and amount of variety. The CTU staff are all so encouraging of learning opportunities and actively seek out teaching opportunities for us. We have an opportunity to learn procedural skills, and to work one-on-one with a number of the different staff pediatricians, which is an experience that only happens in the community," said Lisa Brown, a pediatrics CTU resident at GRH.
Students and residents learn in GRH's neonatal intensive care unit, as well as in the children's inpatient and outpatient programs. The hospital's medical imaging program also hosts students. Daily rounds on patients' needs help to focus on specific health topics.
GRH's children's clinical teaching unit is a partnership with the McMaster University Michael G. DeGroote School of Medicine's Waterloo Regional Campus.
"Our educational partnership with GRH has on all fronts been outstanding. Clinical medicine is a commitment to lifelong learning and there is no better way than the engagement with learners who are keen to be on the forefront of practice The pediatrics CTU experience has been collaborative for learners and even better for patient care," said Dr. Cathy Morris, the regional assistant dean for the Waterloo campus, Michael G. DeGroote School of Medicine at McMaster University.
An added benefit of enhanced education at GRH is the recruitment of new health professionals. Experience shows that a medical learner is more likely to stay in the area in which they are trained.
Grand River Hospital hosts more than 300 medical students and residents in clinical placements each year. In addition, more than 600 students in a variety of fields and education levels come to GRH annually for training experience.