Posted: March 2, 2017
Slidshow Gallery: Press the tab key to access slideshow navigation, then use the arrow keys to navigate between slides, and use the tab key to access the current slide content.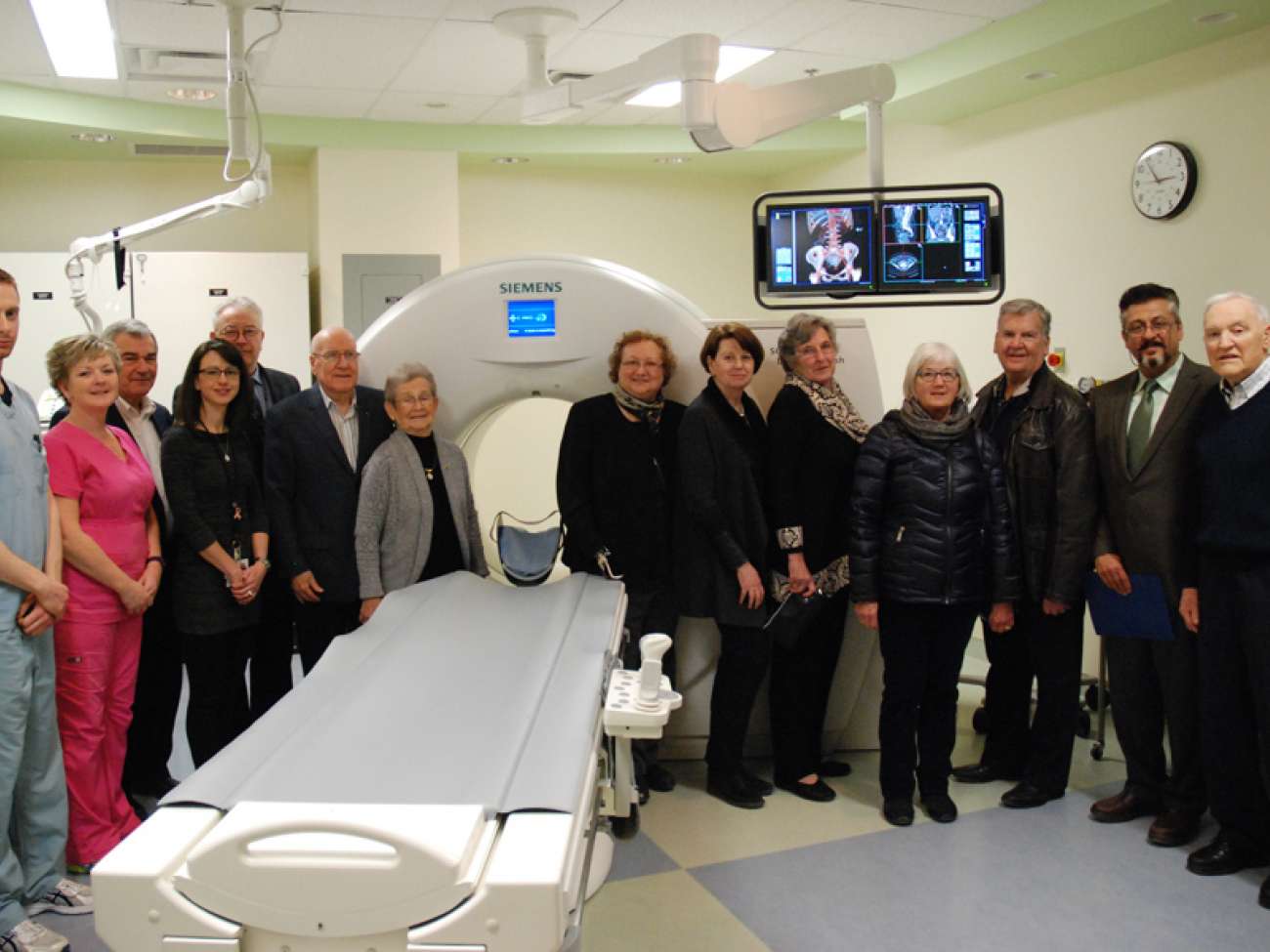 GRH and GRHF board members and senior leadership were joined by donors to tour the new CT scanner and see how their contributions will make a difference.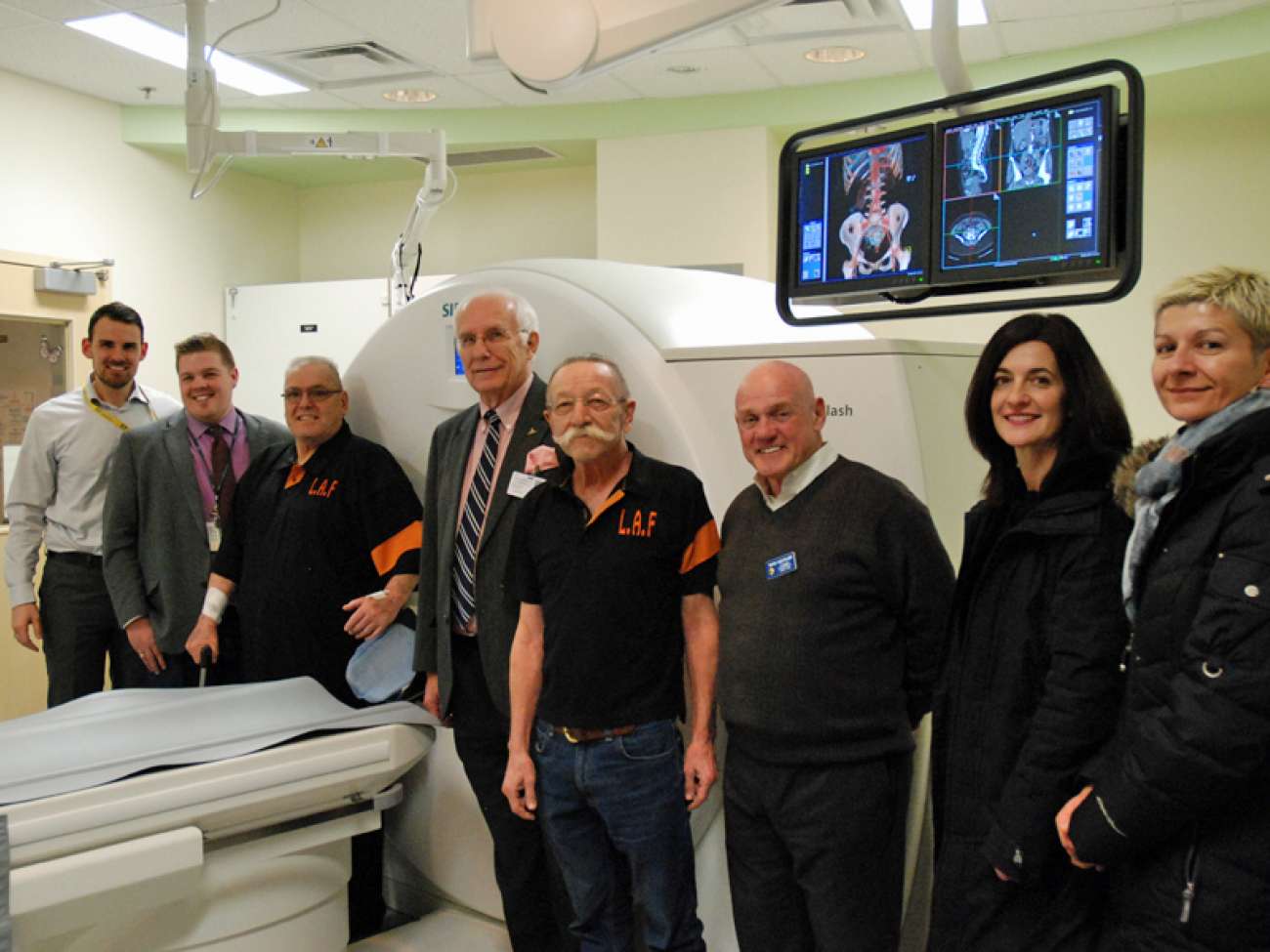 GRH and GRHF board members and senior leadership were joined by donors to tour the new CT scanner and see how their contributions will make a difference.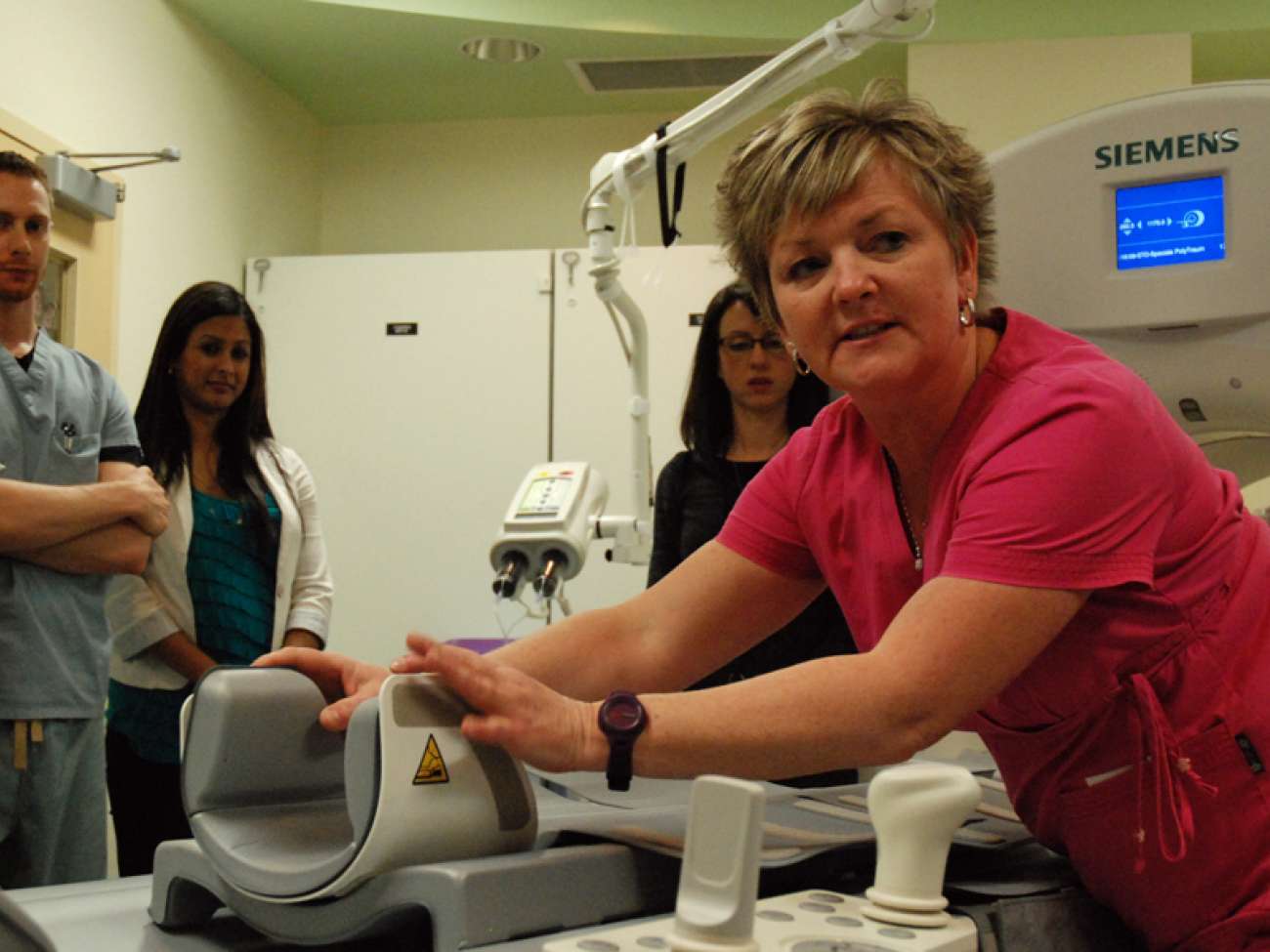 CT technologist Donna explains the patient supports used for pediatric scans.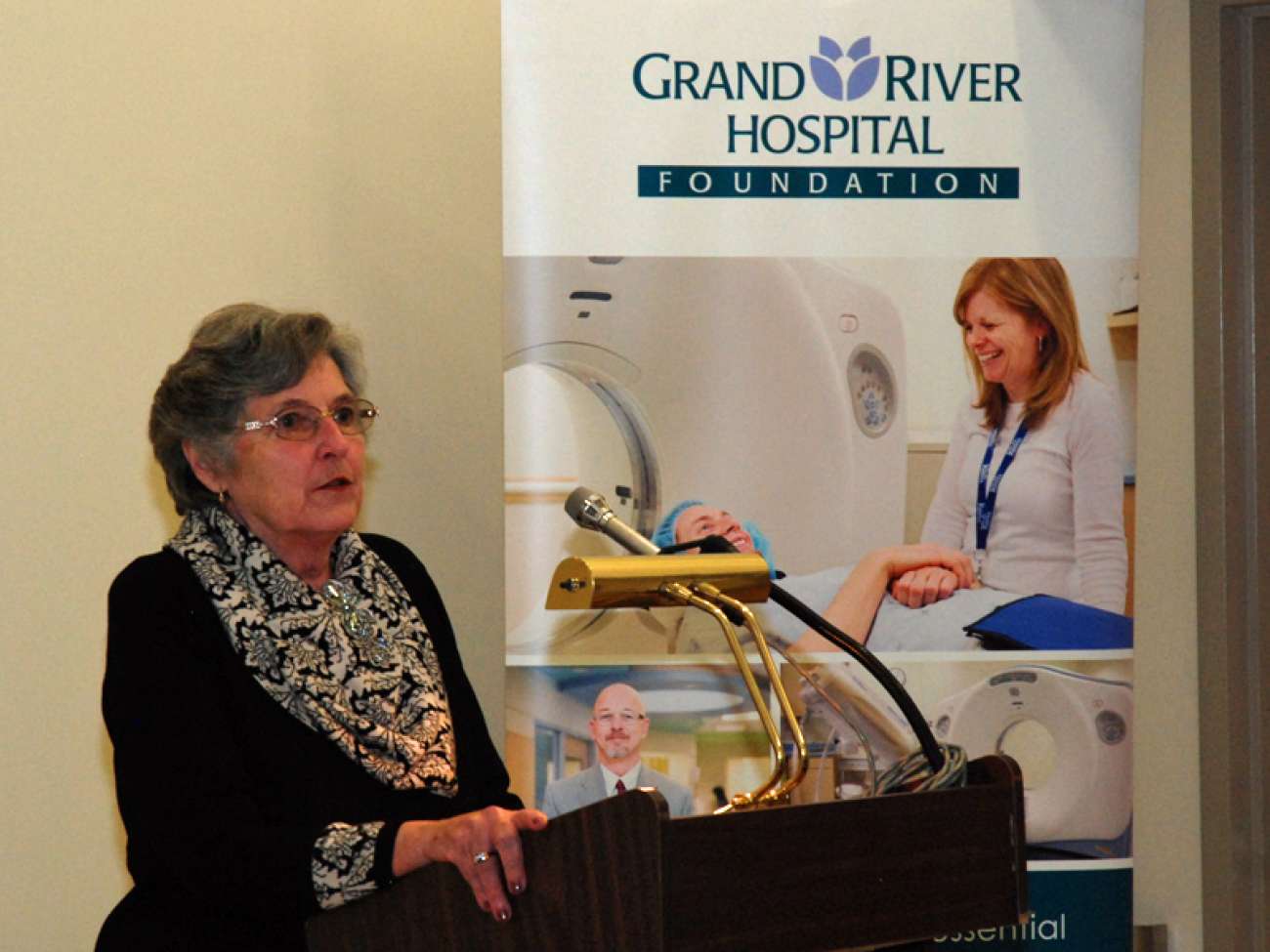 Sandy Weiler speaks about how a CT scan helped save her life during a stroke.
GRH CEO Malcolm Maxwell thanks donors for supporting the new CT scanner.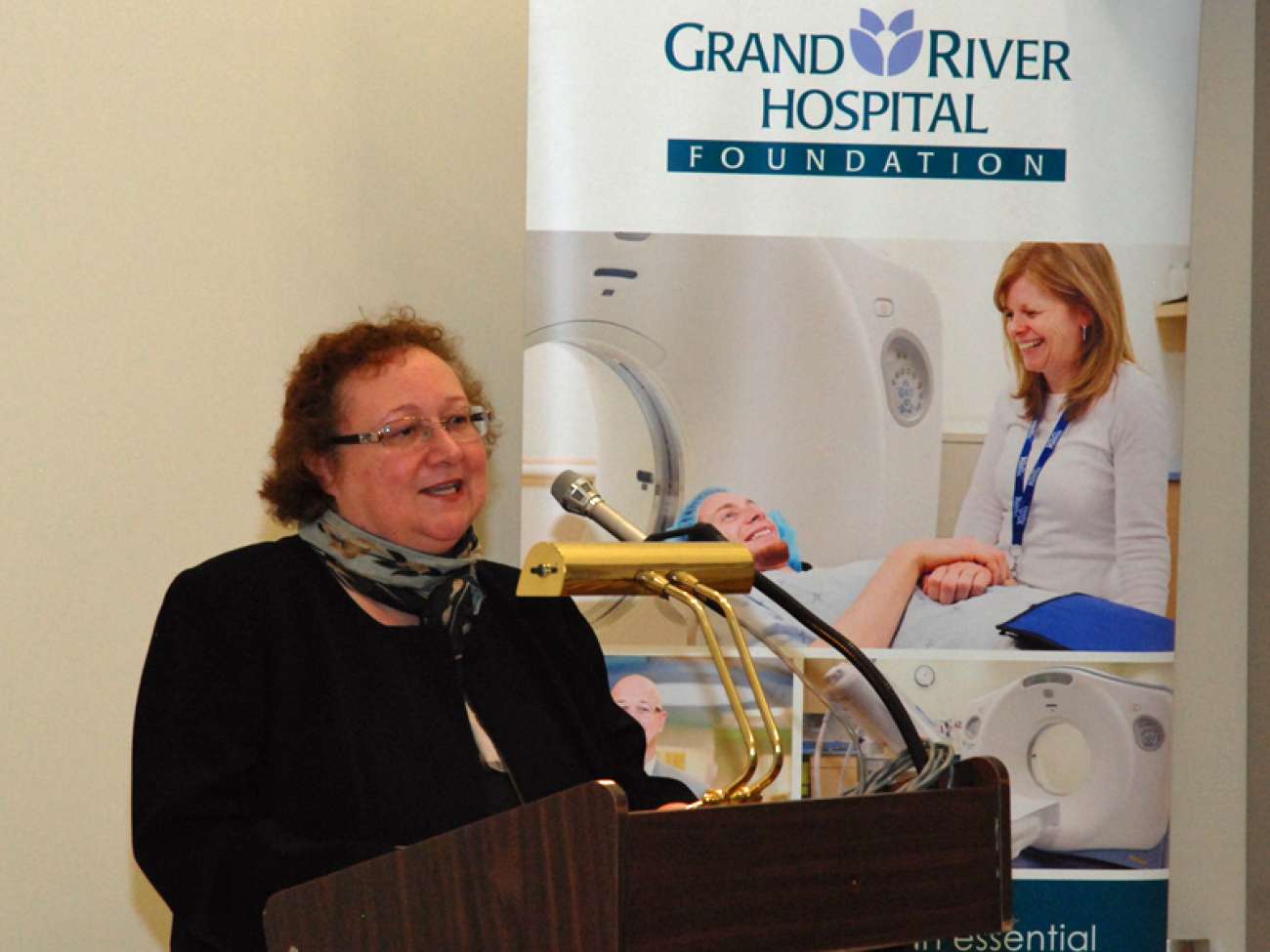 GRH Foundation president and CEO Tracey Bailey says 3,333 donors and groups contributed to the new CT scanner.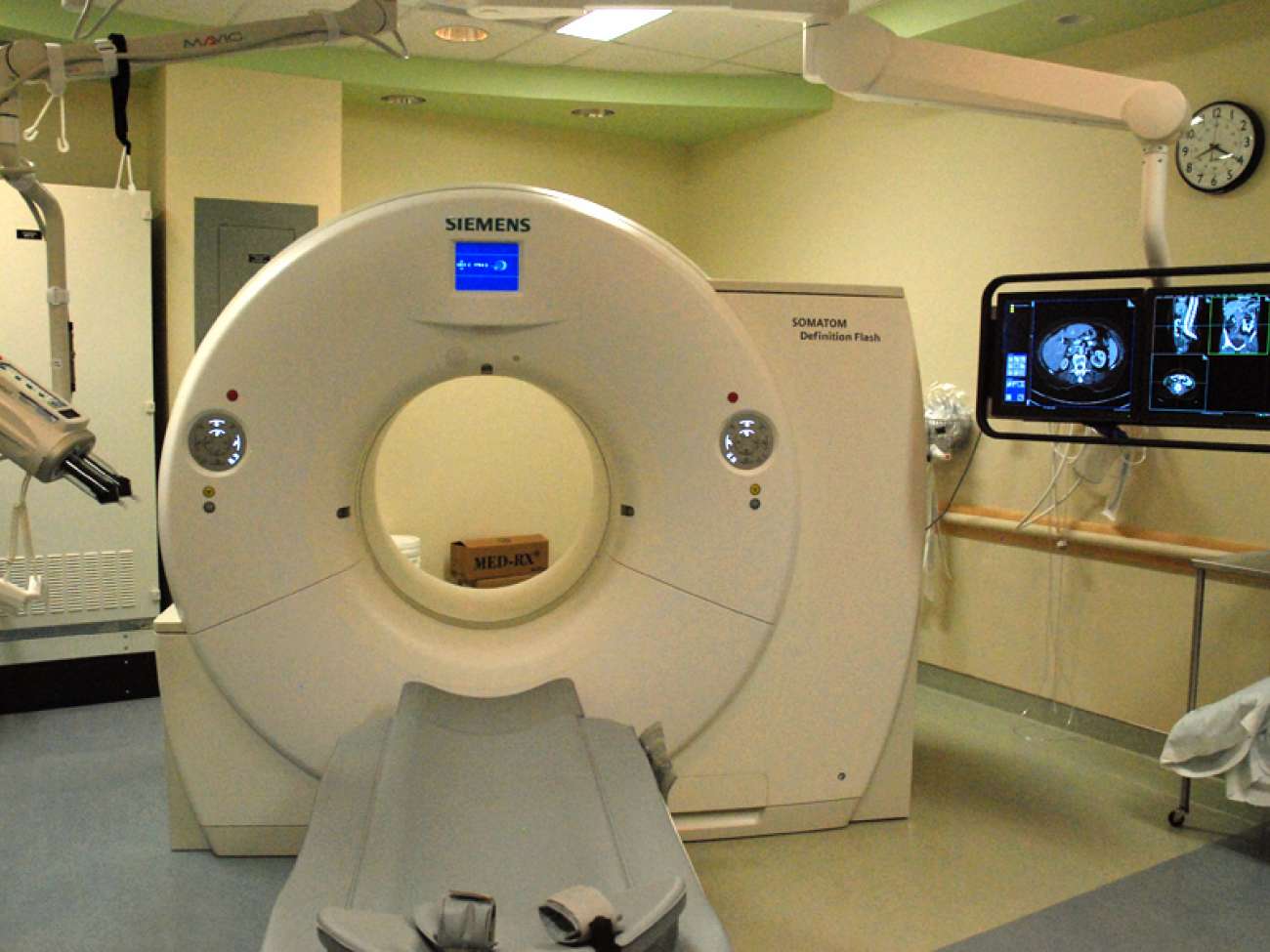 GRH's new CT scanner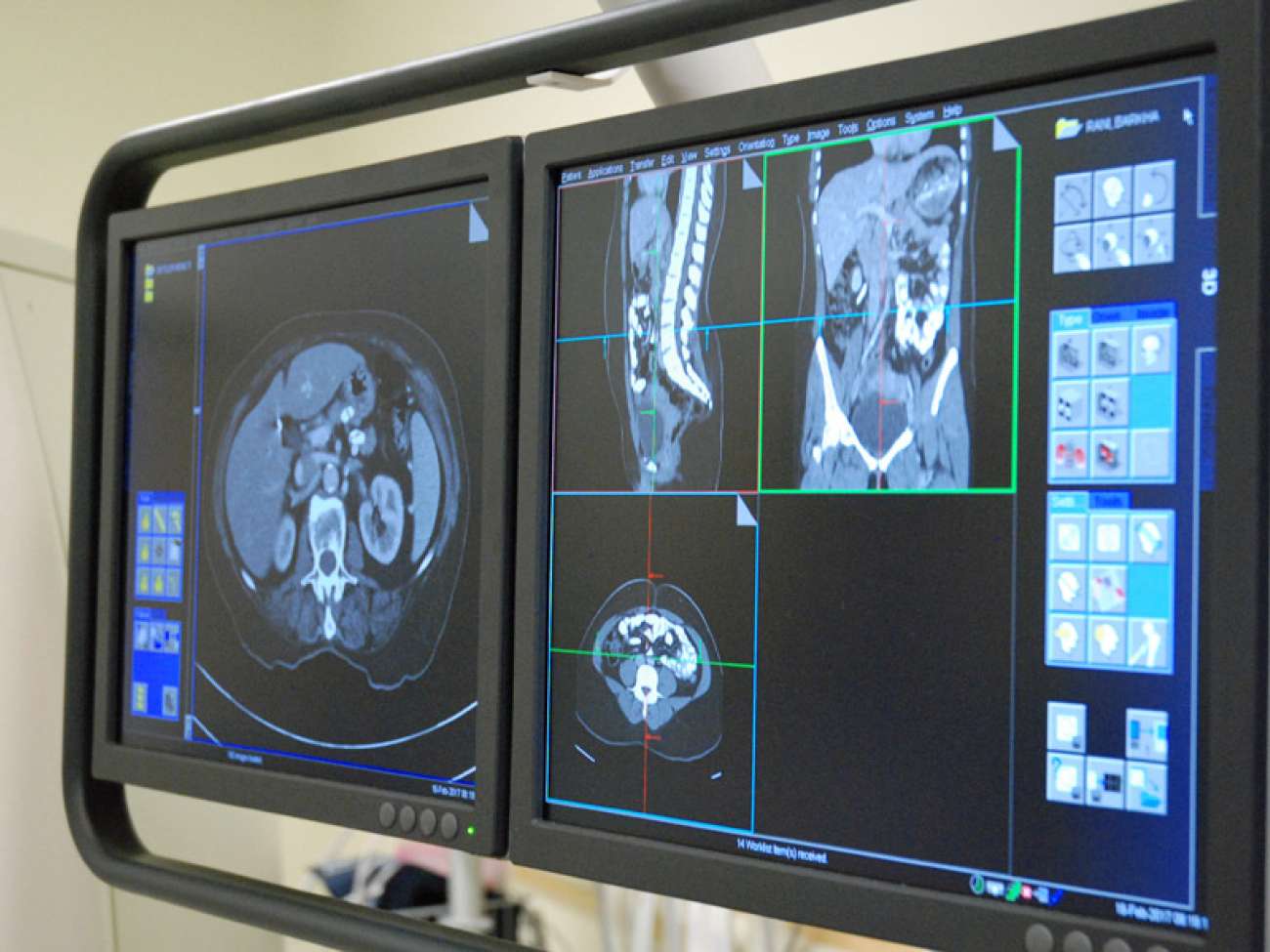 Close up images on the CT scanner's monitor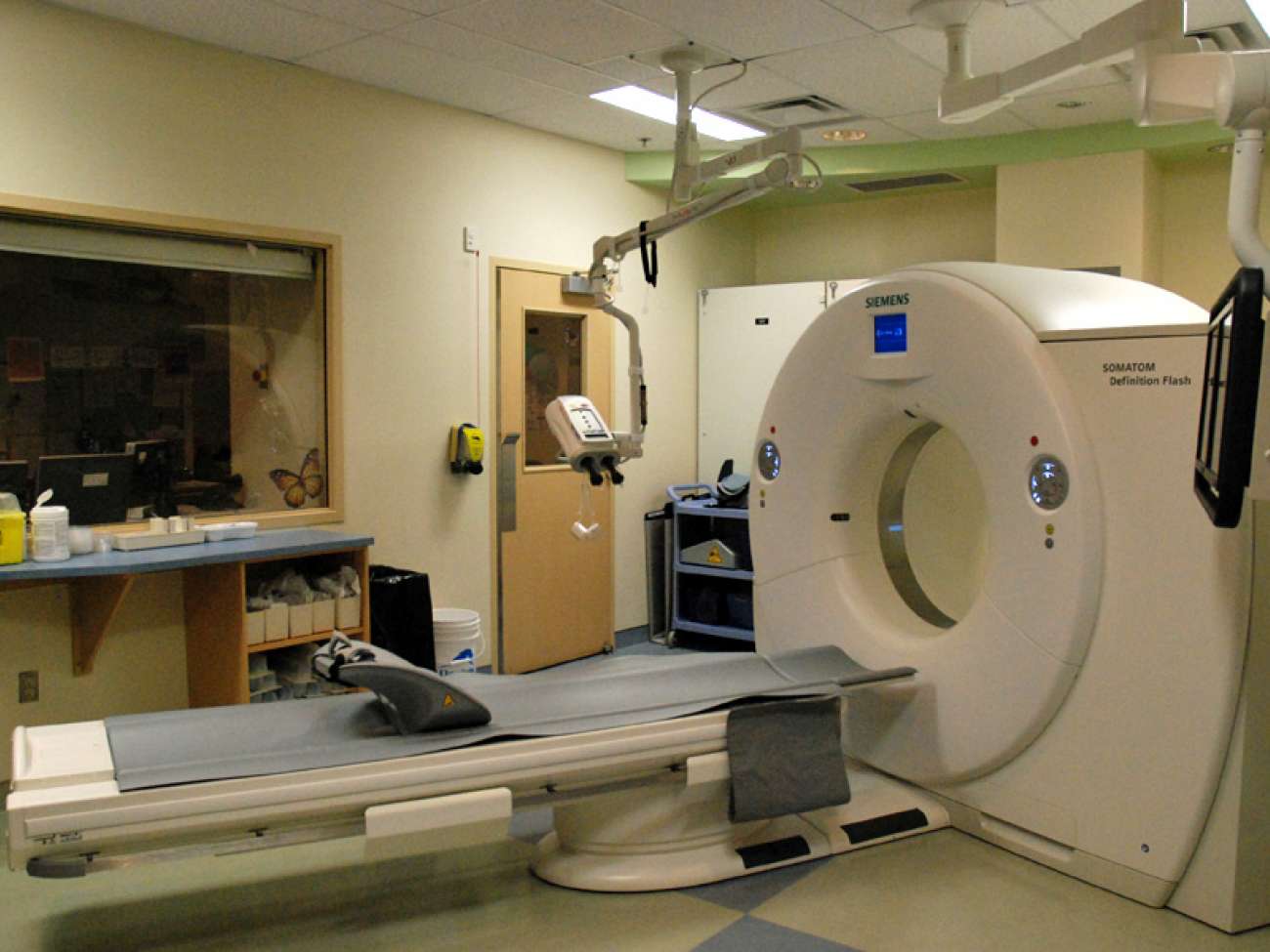 The recently renovated CT scanner suite.
Grand River Hospital has welcomed its next generation CT scanner to the hospital, capping off an enormous community effort to provide the latest in medical imaging for Waterloo Region patients.
The official opening for the scanner took place at an event attended by donors, GRH care providers and hospital leaders. Generous donors to the GRH Foundation raised $2.5 million to help purchase the new scanner.
"Our medical imaging service plays a vital role in patient care. We greatly appreciate the support of our physicians and technologists to provide compassionate care, as well as the generosity of our community to provide care staff with the best instruments available," said Malcolm Maxwell, GRH president and CEO.
"We're grateful this community proudly supports new patient equipment at GRH. Thank you to the 3,333 donors in Kitchener-Waterloo for helping us reach our fundraising goal and giving our medical imaging experts the equipment they depend on to diagnose and treat patients," said Tracey Bailey, Grand River Hospital Foundation president and CEO.
A CT (computed tomography) scanner emits a narrow beam of x-rays as it moves in an arc around the body. With the aid of sophisticated computer processing, "slices" or cross-sectional images are produced. The CT computer can use these images to generate additional images in different planes of the body to allow the radiologist to provide a diagnosis for the patient.
CT scanners help in diagnosing a stroke so urgent clot-busting drugs can be provided as quickly as possible (when appropriate). Oncology patients undergo scans when they are diagnosed, through treatment, and for post-treatment monitoring. The technology also serves emergency, trauma, pediatrics, surgical, renal, critical care and vascular patients.
GRH's new CT scanner offers the following benefits:
More comfortable supports and rests for patients while they're undergoing their scans;
A much quieter patient experience thanks to new external chillers to cool the scanner's mechanisms;
Additional technology and scanning options, with two x-ray tubes and detectors for better imaging; and
A refreshed imaging suite which was renovated for the scanner's arrival.
"Our CT service plays a vital role in emergency care and other important imaging exams. We are focused on giving patients with the best experience we can, while making sure we provide their health team with the best knowledge to support care decisions," said Dr. Homayoon Moosavi, a radiologist supporting the CT team.
GRH's CT suite performed nearly 22,000 exams in the 2015-2016 fiscal year. Overall, the hospital supports 152,000 medical imaging exams a year in eight different disciplines.