Posted: February 8, 2017
Slidshow Gallery: Press the tab key to access slideshow navigation, then use the arrow keys to navigate between slides, and use the tab key to access the current slide content.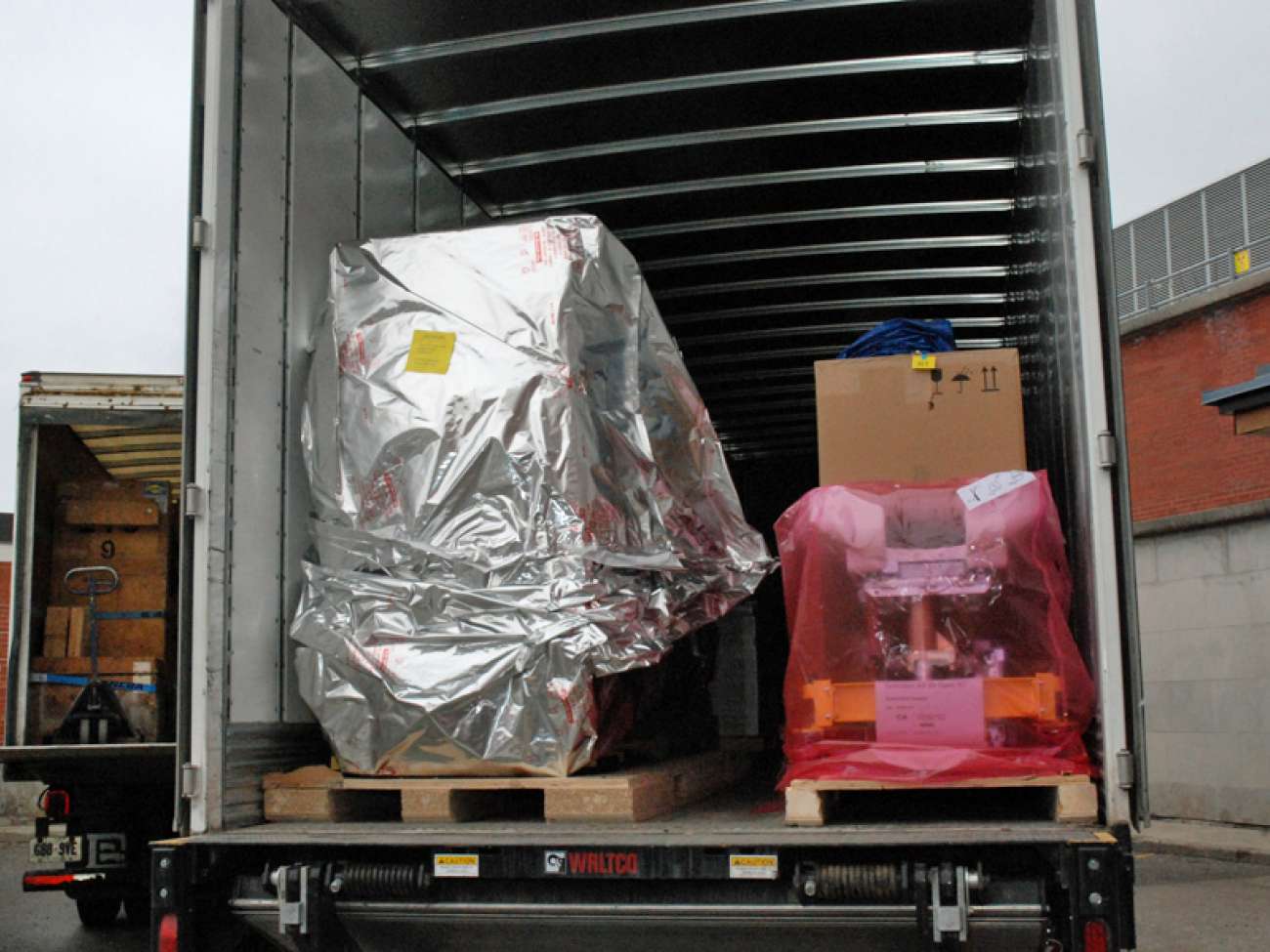 The CT simulator arrived in two trucks.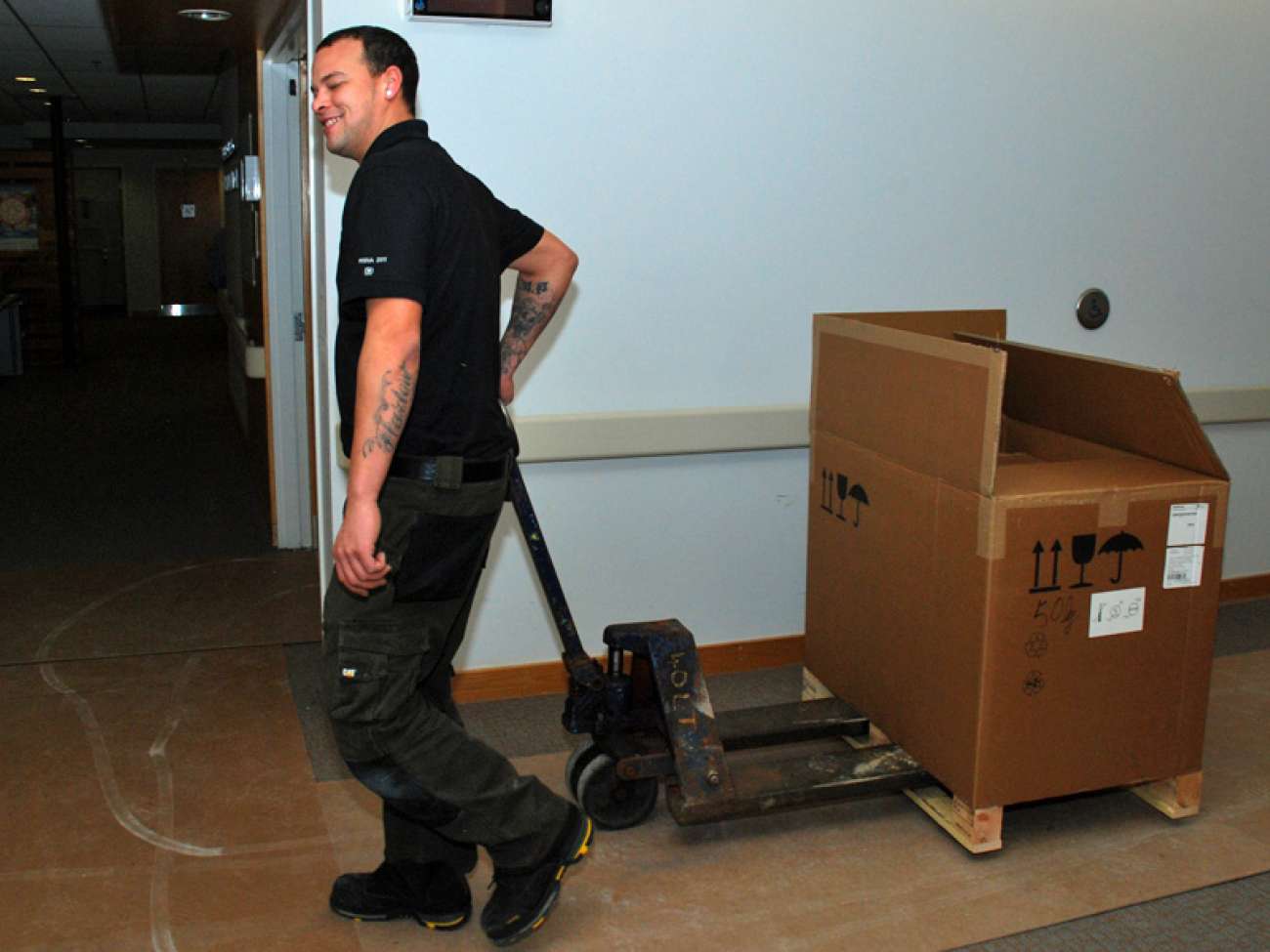 Crews rolled components of the new scanner into a recently renovated suite.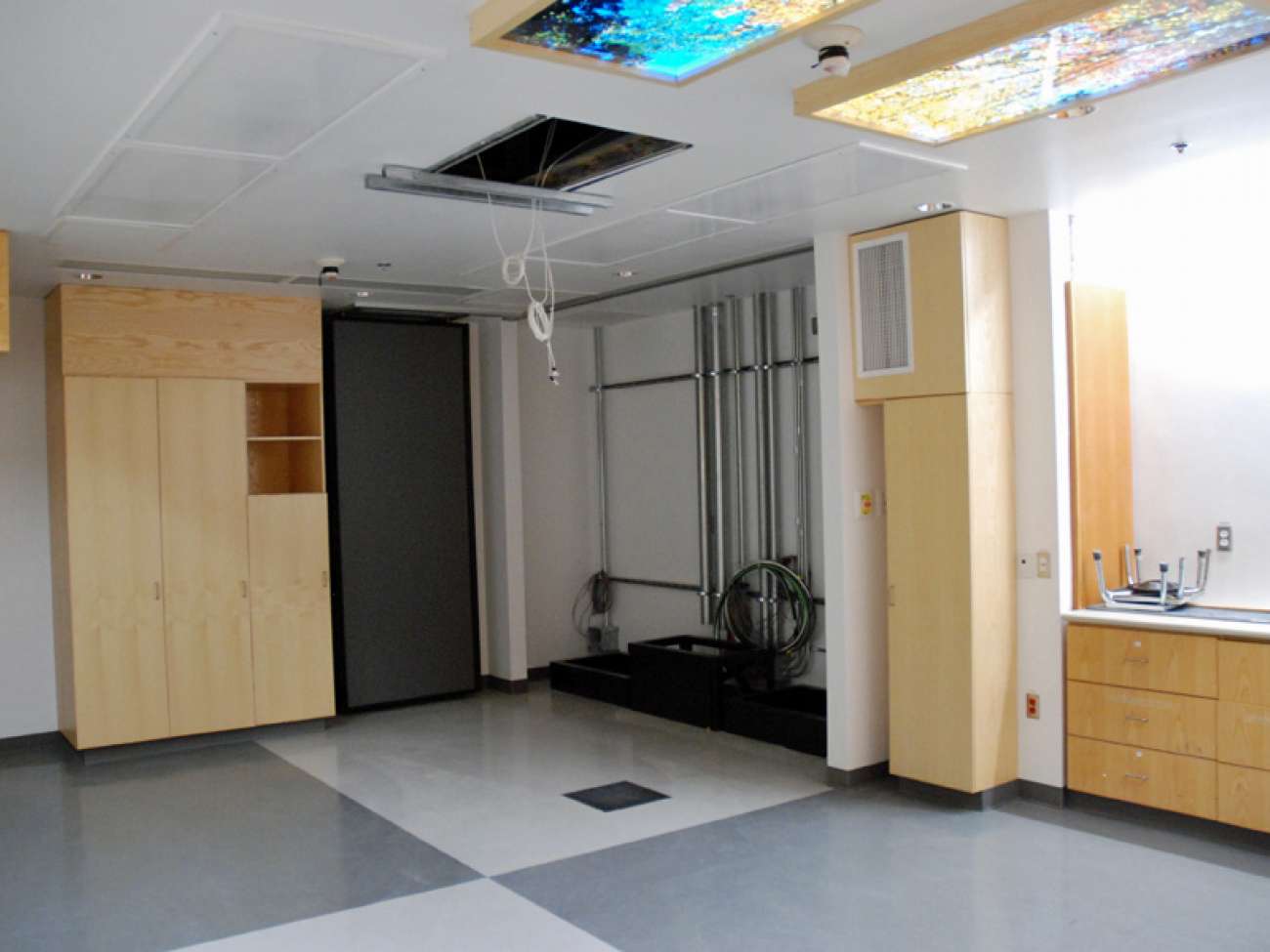 The recently renovated CT simulator suite
Part of the CT simulator in its new home.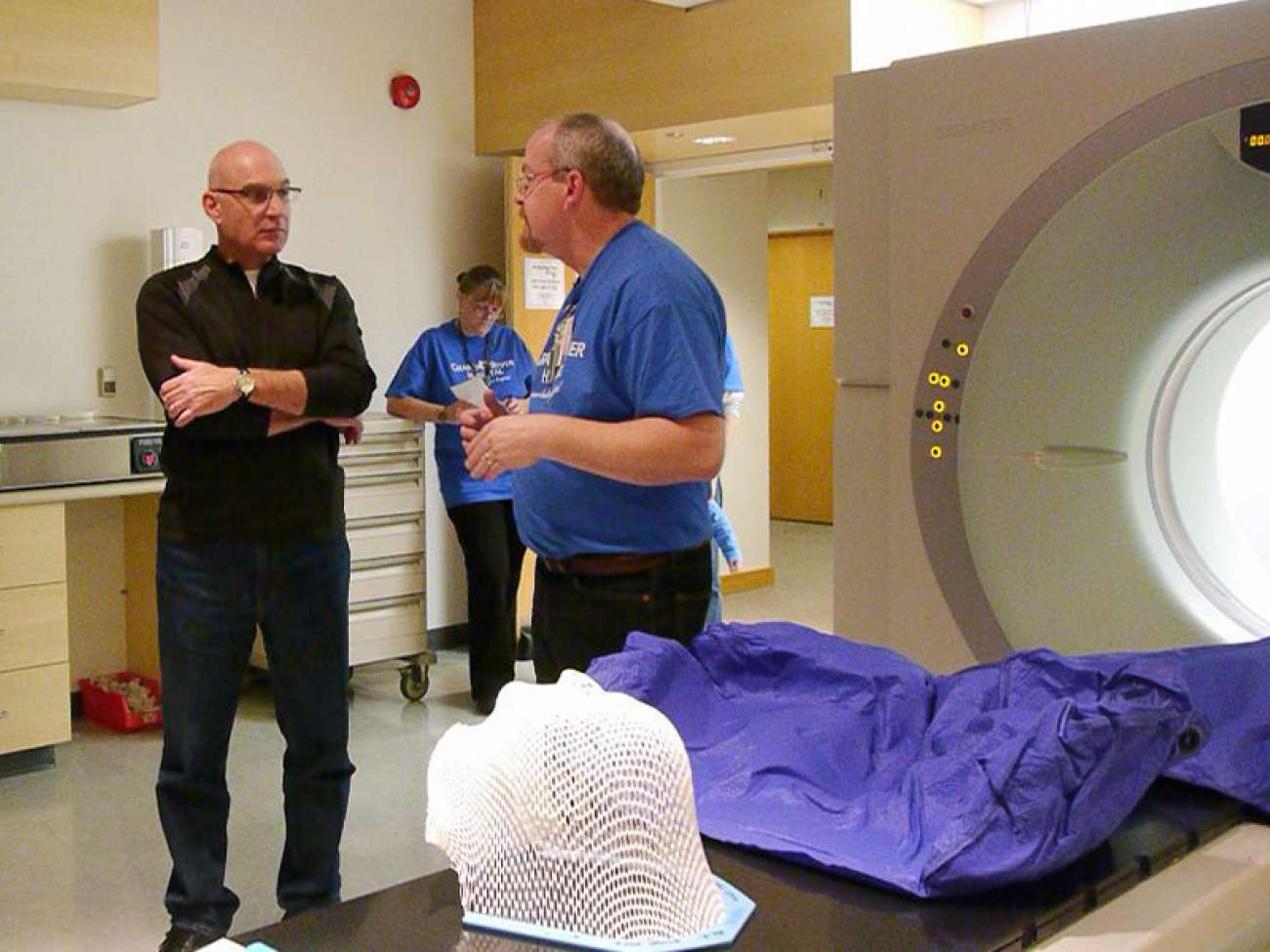 GRH currently has one CT simulator (shown) for radiation therapy planning.
It's been a big day at GRH's cancer centre as a key piece of equipment used in treatment planning has arrived.

GRH has received its new CT simulator for cancer treatment. Radiation therapy providers use CT simulation to determine the exact location, shape, and size of the tumor to be treated.
GRH has had one CT simulator in the Grand River Regional Cancer Centre since it opened in 2003. The addition of a second CT simulator will support growth in radiation therapy services in the centre and provide a back-up if either CT simulator requires maintenance.
Funding for the new CT simulator has come from the Government of Ontario through Cancer Care Ontario. The new unit will be installed and operational by the spring.
The hospital will soon receive its fifth linear accelerator for providing radiation therapy. That unit will be up and running by the spring as well. The Government of Ontario through Cancer Care Ontario has paid for the equipment, while donors to the Grand River Hospital Foundation have contributed funds towards renovations to accommodate the linear accelerator.