Posted: July 17, 2017
$3,425,493 to revitalize GRH buildings
Slidshow Gallery: Press the tab key to access slideshow navigation, then use the arrow keys to navigate between slides, and use the tab key to access the current slide content.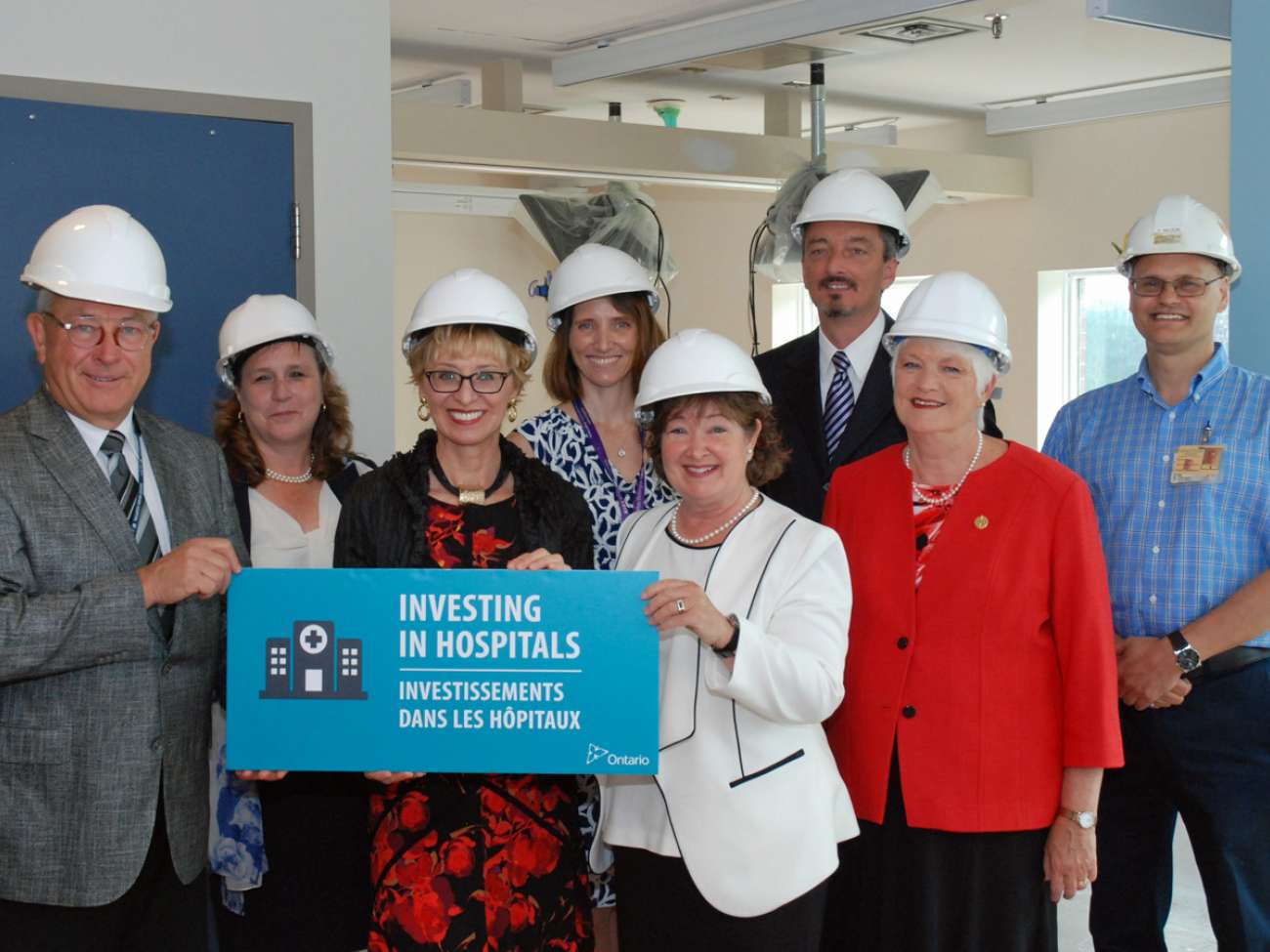 (L-R) GRH CEO Malcolm Maxwell; Board Chair Janice Deganis; MPP Daiene Vernile; WWLHIN VP Toni Lemon; MPP Kathryn McGarry, St. Mary's General Hospital VP Marco Terlevic; MPP Liz Sandals; and GRH Facilities Director Kevin Wilson.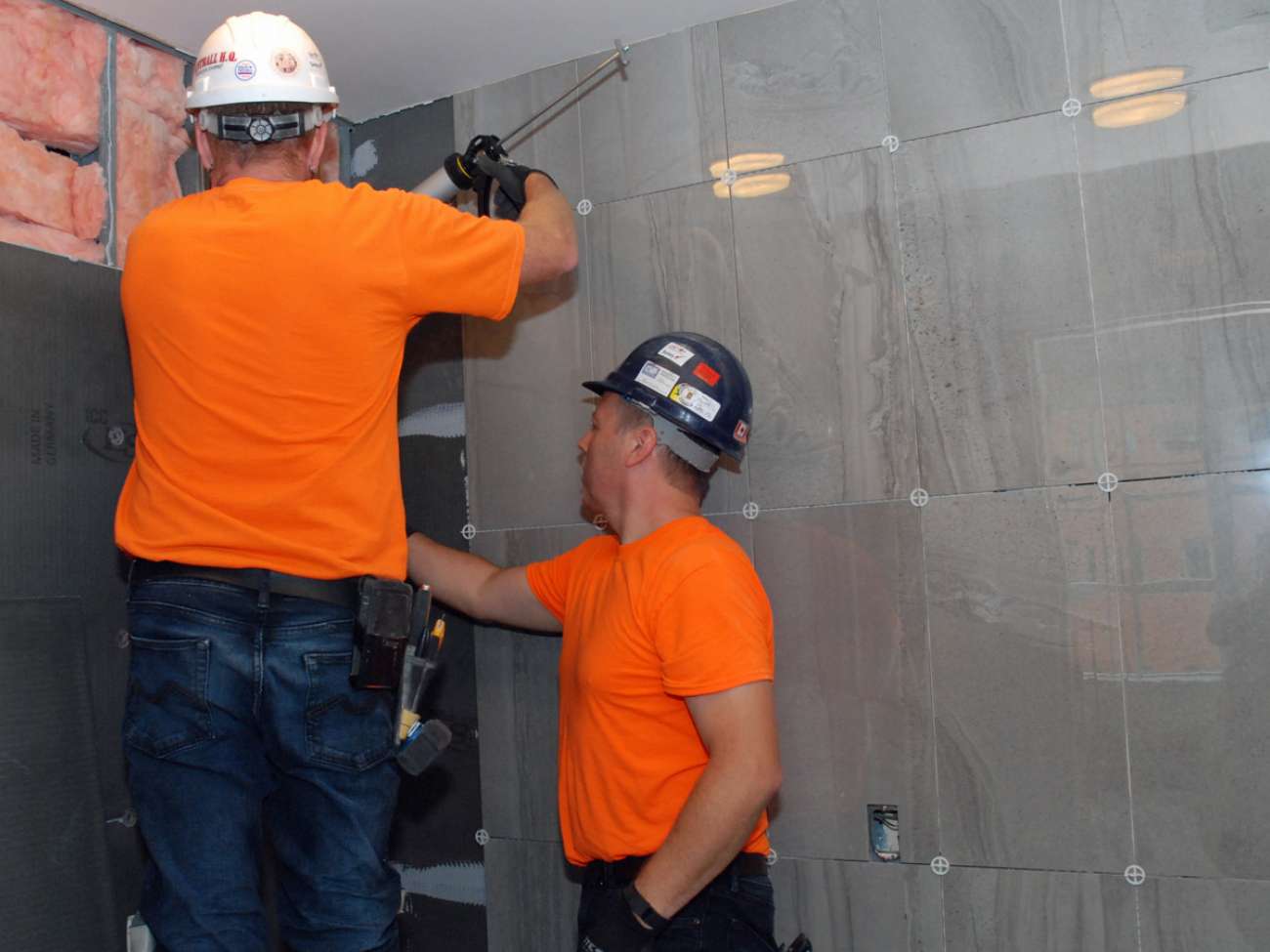 Work is underway re-tiling patient shower rooms at GRH's Freeport Campus.
Air handling units help to keep construction dust out of the hospital.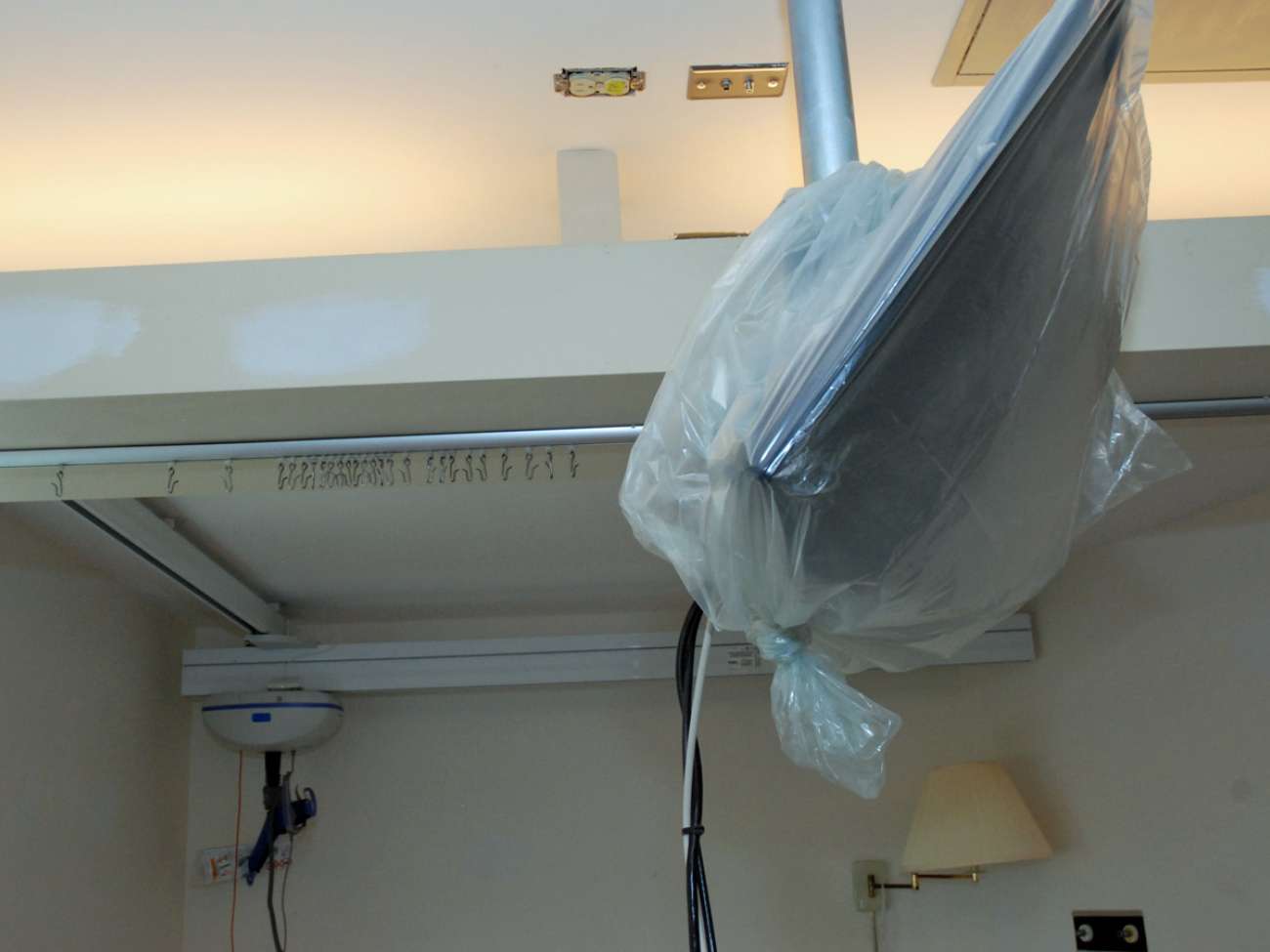 As GRH completes health infrastructure renovations, new patient lifts and televisions are being installed.
Grand River Hospital will put new provincial dollars to work in revitalizing facilities at its Freeport and KW campuses.
Kitchener Centre MPP Daiene Vernile joined Treasury Board Secretariat, Minister Liz Sandals and Minister of Natural Resources Kathryn McGarry at Grand River Hospital's Freeport Campus. Together, they announced $3,425,493 to revitalize GRH buildings in the 2017-2018 fiscal year.
The money is from the Health Infrastructure Renewal Fund, or HIRF. The investment from the province is ear-marked for hospitals to make critical improvements to their facilities. These repairs include upgrades or replacements to roofs, windows, heating and air conditioning systems, fire alarms and back-up generators.
"Our region is growing and with that comes increasing pressure on our local hospitals," said MPP Vernile, noting, "This is a critical investment that will serve to provide exceptional care for people in Kitchener-Waterloo today and for generations to come."       
"The Health Infrastructure Renewal Fund has paid for many important upgrades in recent years at our Freeport and KW campuses," said GRH President and CEO Malcolm Maxwell. "HIRF funding makes it possible for us to provide care in modern, well-maintained spaces so that we can most effectively meet our patients' needs."
Work is already underway involving HIRF dollars. GRH is refreshing several patient units at its Freeport Campus with new floors, shower tiles, bright new paint and a host of other changes.
HIRF funding in recent years has supported:
Electrical, mechanical and plumbing upgrades at GRH's campuses;
Paving of access roads at the Freeport Campus, along with masonry repairs; and
The installation of new windows at GRH's 850 King Street building, across from the KW Campus.
Additional HIRF money received this year will go to repairing and replacing roofs at GRH.