Posted: November 30, 2017
By the numbers:
GRH's hospital standardized mortality ratio score of 75 for the 2016-2017 fiscal year:
The fourth best of all hospitals in Canada (our Canadian peer hospitals' scores range from 65 at the best to 132 at the worst)
Second best among hospitals in the Waterloo Wellington Local Health Integration Network
The fourth consecutive year GRH has placed in Canada's top ten
The seventh consecutive year GRH has scored better than the national average
For the fourth straight year, Grand River Hospital has placed in the top ten hospitals in Canada when comparing patient survival rates.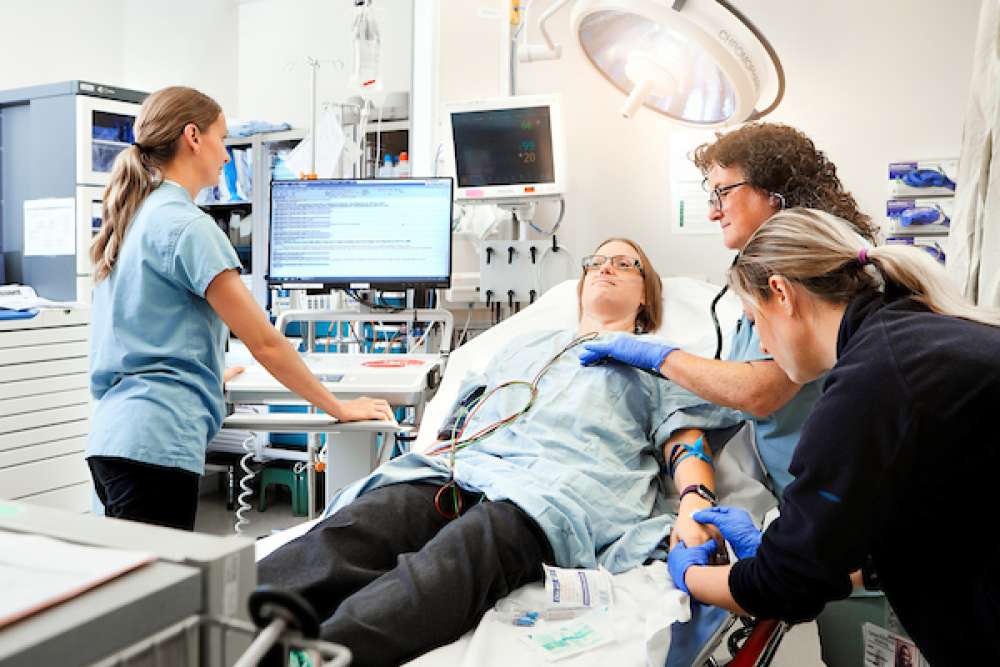 The results are in the Canadian Institute for Health Information's latest report on the hospital standardized mortality ratio (HSMR) which measures actual deaths to predicted deaths in hospitals across the country.
"Improving patient safety is a constant process," said Malcolm Maxwell, GRH's president and CEO. "We're very proud of and thankful for our staff members who are always focused on making care better for our patients and their families. We also congratulate our colleagues at St. Mary's General Hospital for their on-going strong showings in HSMR scores."
The Canadian Institute for Health Information studies 89 Canadian hospitals by comparing actual deaths at the hospital to a predicted number of deaths based upon the health characteristics of patients treated.
The ratio of actual deaths to expected deaths is an internationally-recognized measure of hospital quality and safety. A lower ratio means a better performance of that hospital to others in the comparison group. The score of 100 is the average, set on the baseline year of 2012-2013.
GRH's performance of 75 for the 2016-2017 fiscal year is the seventh straight year that the hospital performed better than the national average, and the fourth year of a top ten score in Canada.
GRH's peer large community hospitals across Canada posted HSMR results in 2016-2017 ranging from 132 at the worst to 65 at the best. Ontario peer hospitals scored between 107 and 65.
Changes that have contributed to GRH's strong HSMR performance include on-going improvements in hospital-acquired infections, as well as stronger medication reconciliation practices to reduce issues related to medication changes at different points in a patient's hospital care.