Posted: August 3, 2017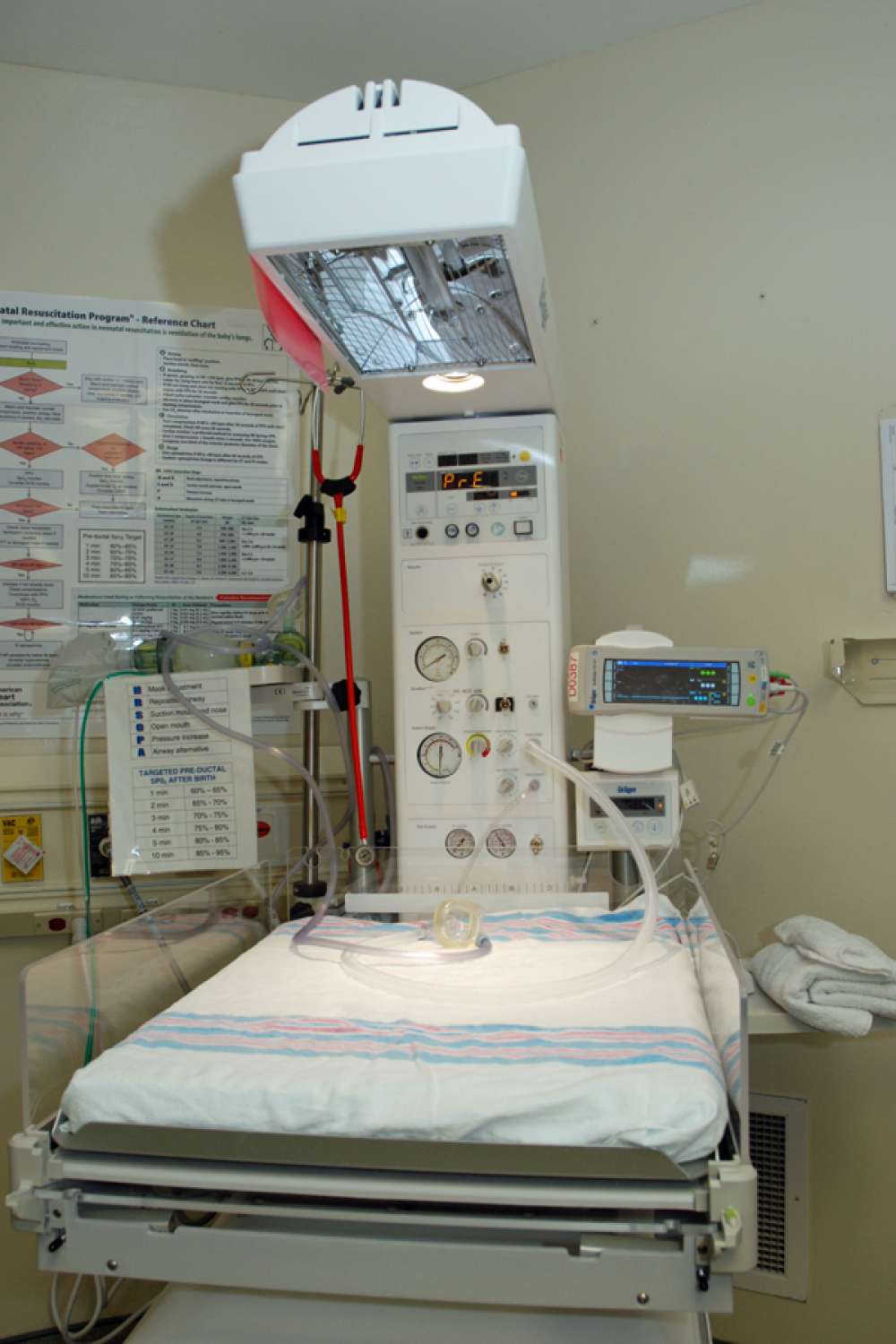 New infant warmers are making a difference in Grand River Hospital's childbirth program and neonatal intensive care unit.
GRH provides care for more than 4,000 newborns every year. About ten per cent of babies will need support in their first minutes, with one per cent of newborns requiring further life-saving interventions.
The warmers are critical to the hospital's neonatal resuscitation program. Three new warmers are now in place in the cesarean section operating rooms at the KW Campus.
"The new monitors bundle a number of instruments we need to care for babies who may be unstable and need life-saving care," said Sheri Douglas, a clinical nurse specialist in GRH's childbirth program and neonatal intensive care unit. "Babies and their care providers are all benefiting from this new equipment."
The warmers replace previous warmers that were 25 years old. The new warmers:
Have resuscitation equipment and a cardiac monitor built right into the warmer rather than in separate devices;
Can transport a potentially-unstable baby to NICU. Previously, a baby would have to be moved from a warmer to a transporter;
Can weigh the baby in preheated comfort. Babies born by c-section before were weighed on a separate scale in the past, which was cold and took longer to provide information to care providers to determine medication dosing; and
Can be raised and or lowered, providing better positioning and improved body mechanics for health care professionals
"One of the big benefits for babies is that by using the new warmers, we're handling them less frequently. As GRH cares for babies at as early as 32 weeks of gestation, they're very small and fragile. We want to take every step to keep them safe," added Sheri.
The warmers were funded from GRH's capital budget.