Posted: November 29, 2018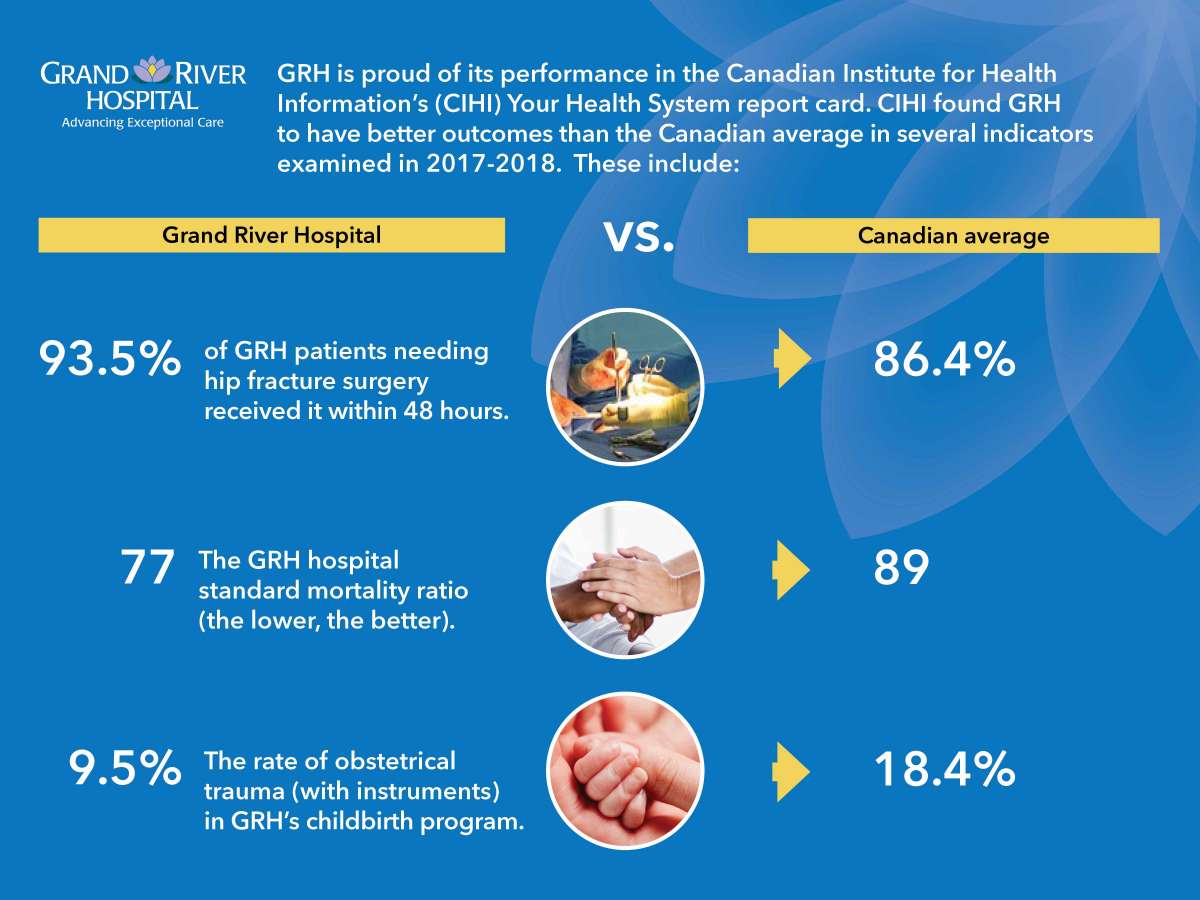 Patients in Waterloo Region can count on Grand River Hospital providing care that's better than the national average and among the top of Ontario's large community hospitals.
The hospital's performance is documented in the Canadian Institute for Health Information's (CIHI) latest Your Health System (YHS) report card. CIHI found Grand River Hospital to have better outcomes than the Canadian average in several performance indicators in 2017-2018.
Grand River also ranked in the top quarter of Ontario's large community hospitals in eight out of 12 indicators studied. Just one year earlier, GRH was among the top quartile of hospitals in just two out of 13 indicators.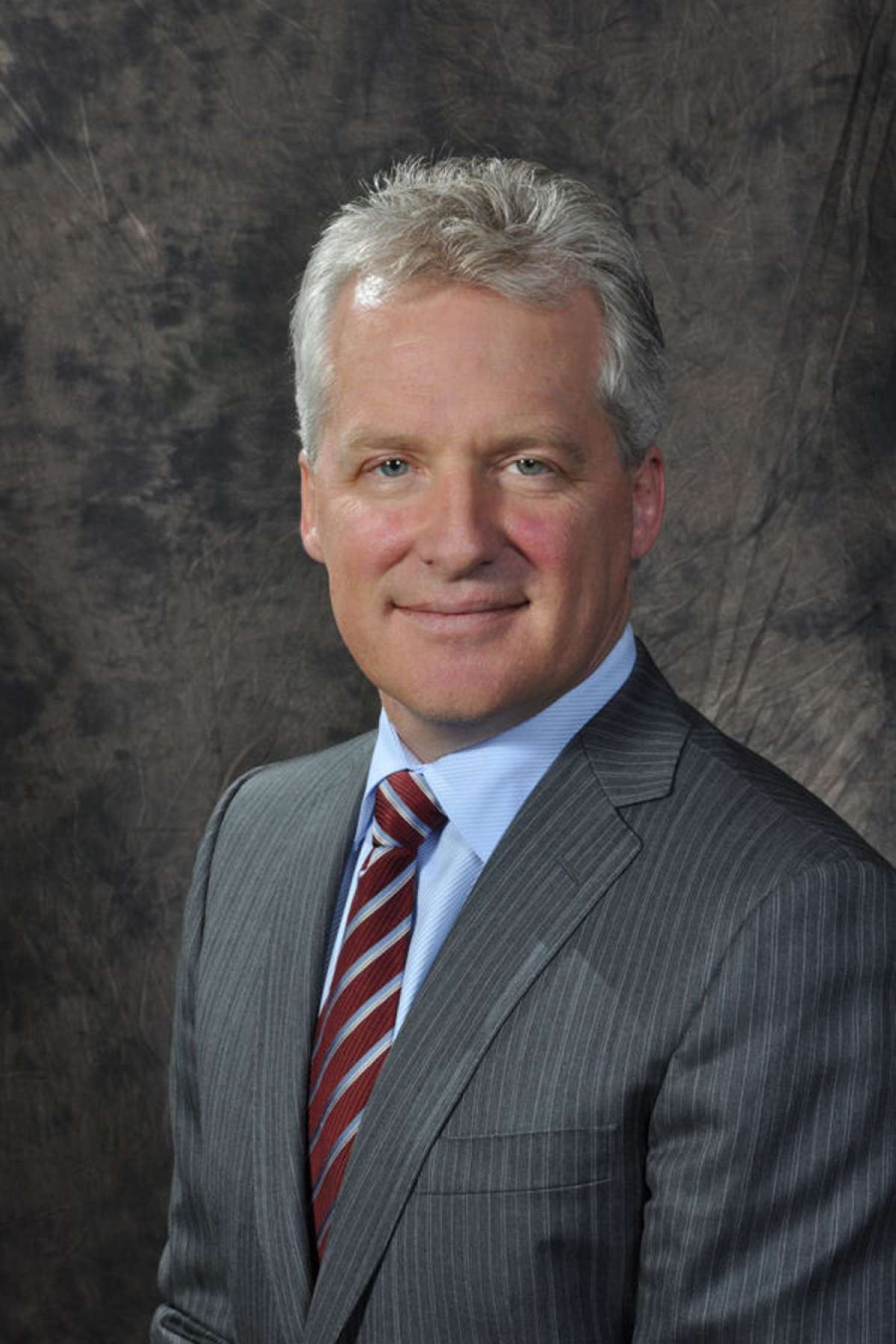 "Members of the GRH community are very proud of the care they provide, and always look for ways to improve patients' experiences," said Ron Gagnon, GRH's president and CEO. "I want to convey my thanks to the entire GRH team whose hard work has made these results possible, and my gratitude to patients and families for entrusting us with their care."
With respect to specific indicators in 2017-2018:
93.5 per cent of GRH patients needing hip fracture surgery received it within 48 hours, compared to the 86.4 per cent average for Canadian hospitals;
GRH's hospital standardized mortality ratio was 77, better than the Canadian average of 89 and ranked sixth among Canada's large community hospitals. The HSMR studies actual deaths compared to predicted deaths at a given hospital comparing a number of quality and patient safety indicators. It is a recognized measure of a hospital's overall quality of care; and
The rate of obstetrical trauma in GRH's childbirth program is half of the Canadian hospitals' average.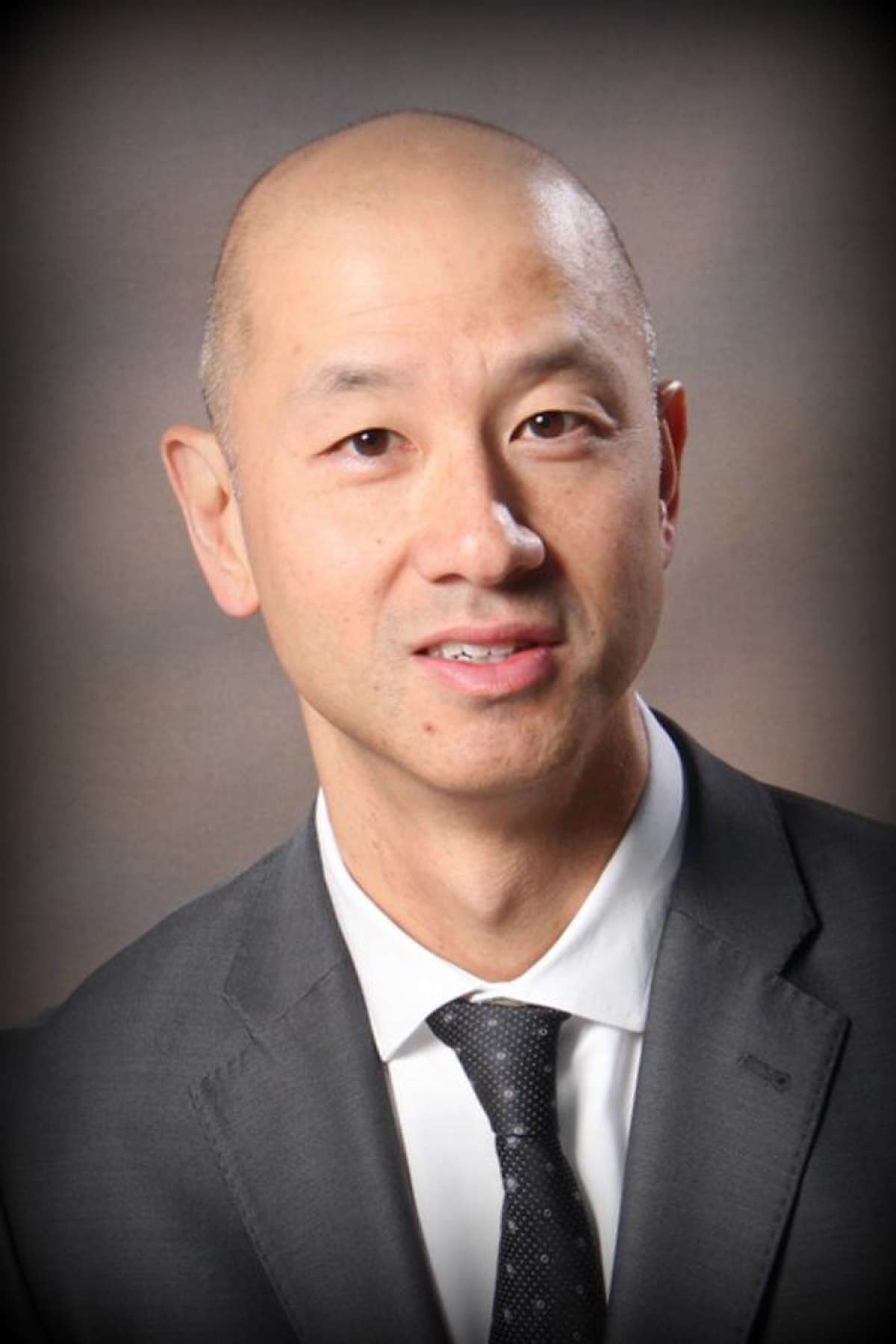 "Quality is an on-going journey at our hospital. We'll study the results and seek new opportunities for improvement. But we're very happy for this validation of the hard work of care staff and credentialed staff members across a wide range of disciplines," said Young Lee, GRH's vice president of quality, performance management and clinical system transformation.