Posted: January 16, 2018

Premature babies in hospital who may not be getting enough breast milk will benefit from a new donor milk bank at Grand River Hospital, a first for Waterloo Region hospitals.
Each year more than 700 babies are admitted to GRH that require hospitalization, whether due to illness or prematurity. The nutrients from breast milk have a vital impact on the wellness of a premature infant. However, some mothers are unable to provide enough breast milk for their baby's needs while in hospital.
GRH will now offer donor breast milk to premature infants who meet the criteria. Prior to this initiative, breast milk and its benefits were not an option for many premature babies in the region.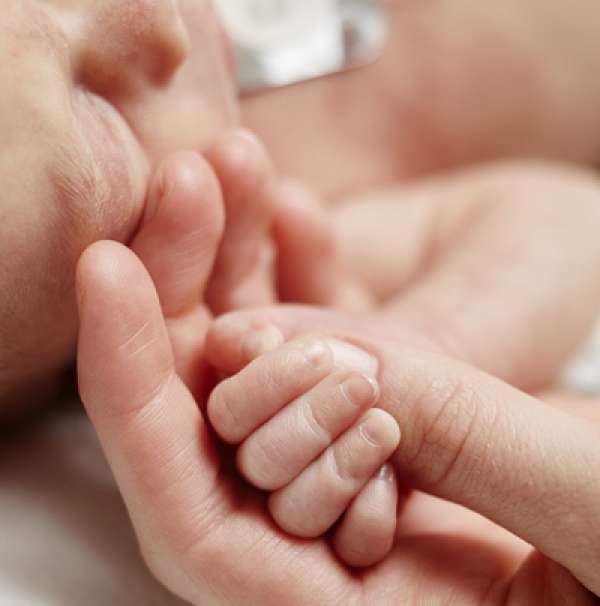 A hospitalized baby at GRH requiring donor breast milk will be provided with milk based on their health need, size and prematurity. Following their course of donor milk, if the mother is still unable to produce enough milk, the baby will be transitioned to an appropriate formula to ensure the continuance of his or her growth and long-term neurodevelopment.
"Our babies and families at Grand River Hospital deserve every chance at the best start possible.  We know that breast milk provides extensive health benefits, particularly for our most vulnerable babies. We are very proud to bring this service to our region for our families," said Patricia Blancher, interim director of GRH's childbirth and children's programs.
A prescription is required for the donor milk program, however there is no cost for those who receive the donor milk. There is also no cost for eligible mothers to donate and ship their milk to Milk Bank Ontario.
Breast milk is easier for babies to digest, it coats and protects the digestive system, and it provides immunological protection against serious infections when babies are vulnerable to life-threatening conditions. The milk that is donated from eligible women is pasteurized in a heat treatment process that works to eliminate harmful bacteria, verified by a strict safety testing process. This milk is stored centrally at the Rogers Hixon Ontario Human Milk Bank located at Mount Sinai Hospital (www.milkbankontario.ca) (opens in new window).
Financial donations to Grand River Hospital Foundation helped purchase a freezer that stores donor breast milk onsite. Thank you to our community members who donated to this wonderful cause.
GRH is the largest community hospital-based obstetrical program in Waterloo Region with approximately 4,200 babies born each year. GRH was among the first Ontario hospitals that achieved a World Health Organization/UNICEF Baby-Friendly hospital designation. GRH's designation was awarded in 2008 and renewed in 2013. Women are welcome and encouraged to breastfeed their babies, anytime, anywhere.