Posted: March 21, 2018
Medical student Erica Sacoransky came away from the Waterloo Region Renal Fair surprised by how much support is provided to our renal patients, not just locally, but from as far away as Wellington County.
Sacoransky was among 28 first year students from McMaster University's Michael G. DeGroote School of Medicine Waterloo Regional Campus who took part in the annual fair at GRH's KW Campus.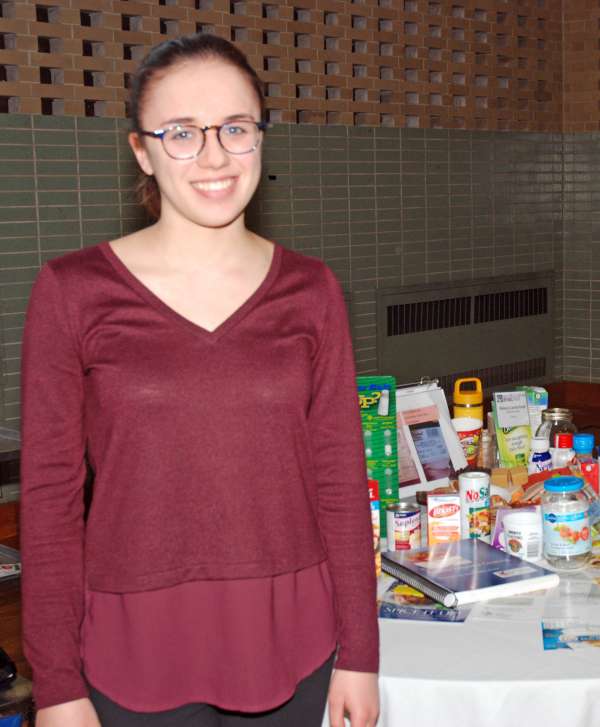 The event is in its eighth year and gave medical students a glimpse into kidney care and the team behind the program. Grand River is the regional provider of kidney care for Waterloo and Wellington, making the hospital a perfect venue given its depth of experience in treating patients.
Students took part in learning stations on chronic kidney disease, dialysis, transplantation, and support services to help patients. They also met with patients receiving treatment for kidney disease as well as specialized health providers for one on one discussion and experience sharing.
"I did not realize that the regional renal program supports patients from Kitchener Waterloo as well as from surrounding cities such as Cambridge, who lack their own renal program. To provide the necessary care for kidney patients, a strong team of professionals from different disciplines is required and the regional renal program provides this extremely well," said Sacoransky.
GRH has a specialized team of doctors, nurses, social workers, pharmacists, dietitians and many others supporting 3,500 patients in various stages of kidney disease.
GRH nephrologist (kidney specialist) Dr. Louise Vitou helped organize the fair. She adds that students gain a great deal by learning from health professionals actively supporting patients with kidney disease.
"They're also becoming familiar with how patients who require renal replacement therapy navigate through life with kidney failure," Dr. Vitou notes. "The students had direct contact with professionals as well as patients."
While Sacoransky learned a great deal from the day, she still has several years of study ahead of her. She is considering a surgical specialty, but still exploring all of her options. "It was interesting to learn about the intricacies of both hemodialysis and peritoneal treatments."
Grand River Hospital hosts more than 300 medical students and residents in clinical placements each year. In addition, more than 600 students in a variety of fields and education levels come to GRH annually for training experience.