Posted: March 7, 2019
Slidshow Gallery: Press the tab key to access slideshow navigation, then use the arrow keys to navigate between slides, and use the tab key to access the current slide content.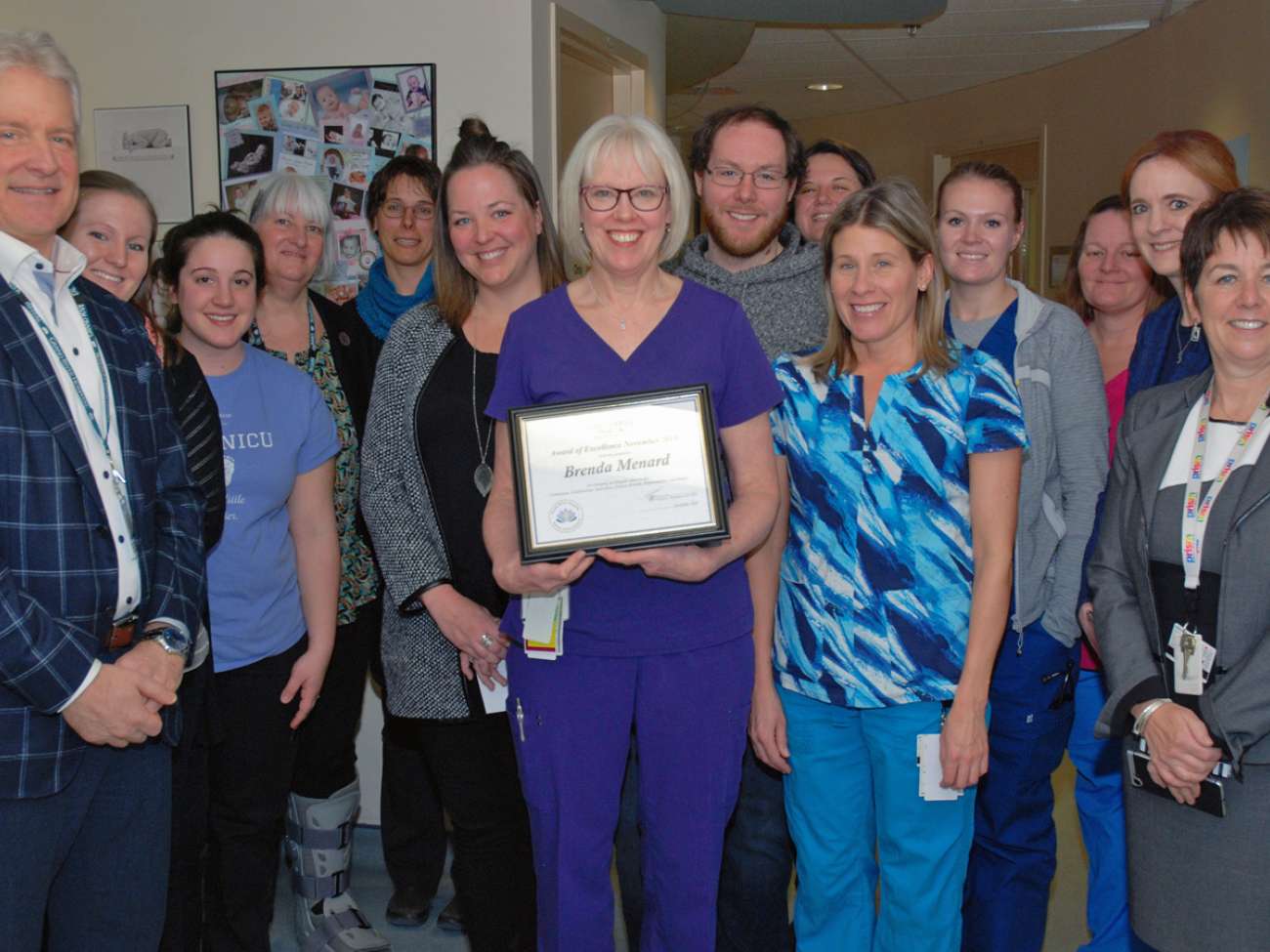 Brenda Menard's colleagues in the NICU celebrate as she's provided the employee award of excellence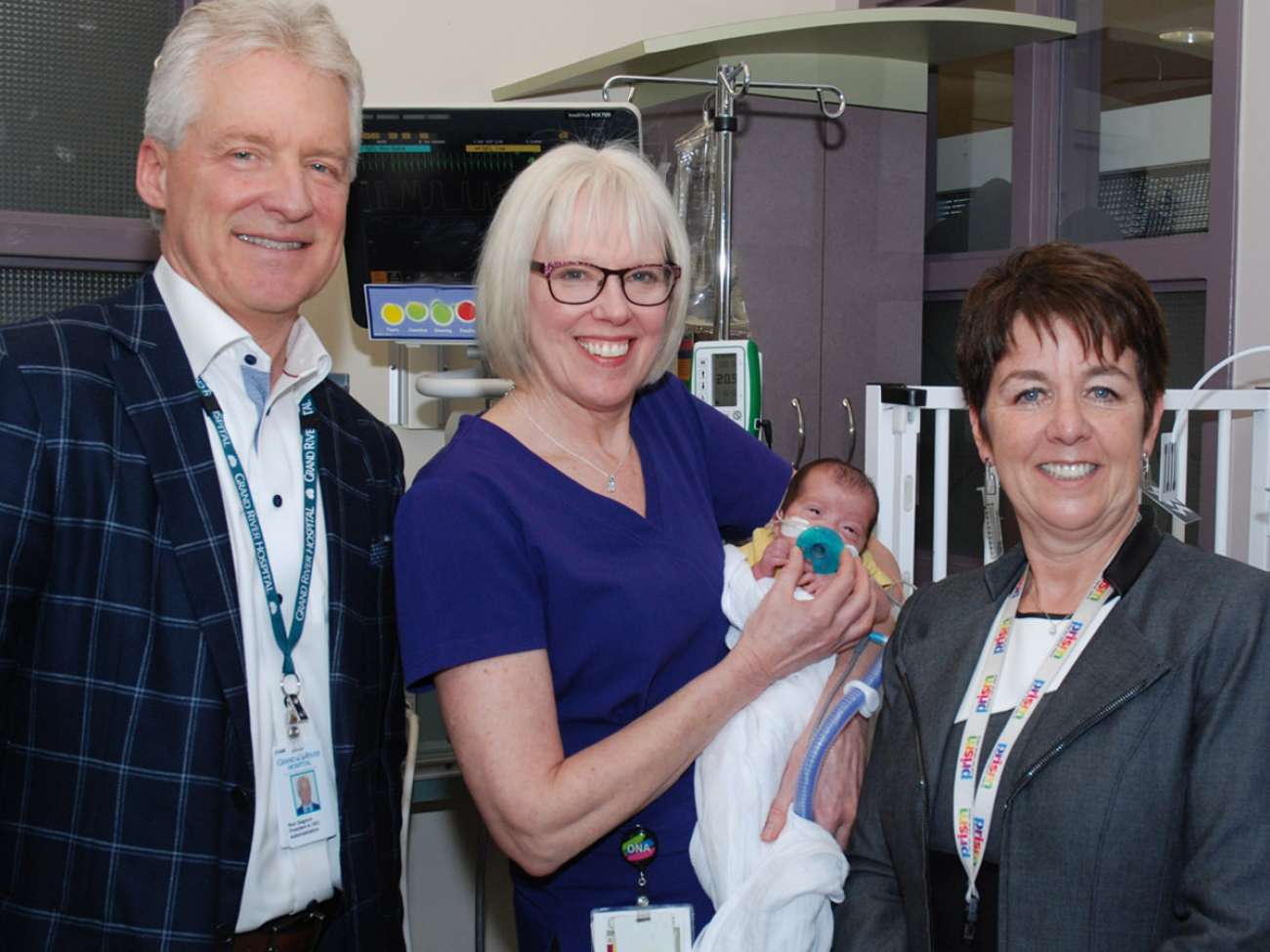 Brenda Menard stands with GRH CEO Ron Gagnon, VP Judy Linton and a young patient in the NICU
Registered nurse Brenda Menard has won GRH's latest award of excellence, recognizing her compassionate care for GRH's smallest patients and dedication to a greener hospital.
Brenda has work at GRH since 1995. She's currently a nurse in the hospital's neonatal intensive care unit (NICU), providing care for premature babies and those requiring some extra support before returning home.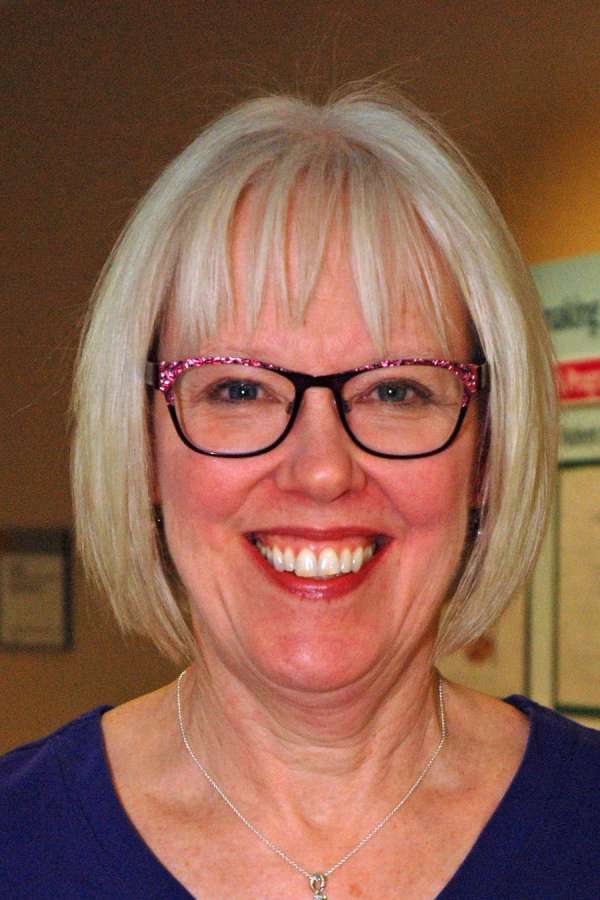 Brenda's nominator recognized her hard work to bring the latest evidence to the bedside to provide exceptional care for her young patients and their families. In particular, Brenda has helped to adopt new practices related to blood draws based on evolving standards.
Brenda has gone above and beyond to bring an environmentally-friendly approach to the hospital's NICU. She has worked closely with the hospital's environmental services team to more carefully determine recyclable items in the unit, and inform her colleagues so they can make change. Brenda has paid particular attention to packaging from common supplies, and helped to separate those materials correctly for recycling.
Congratulations and thank you Brenda for more than two decades of exceptional care at GRH. We appreciate your commitment to do more for patients, families and our planet.