Posted: November 29, 2019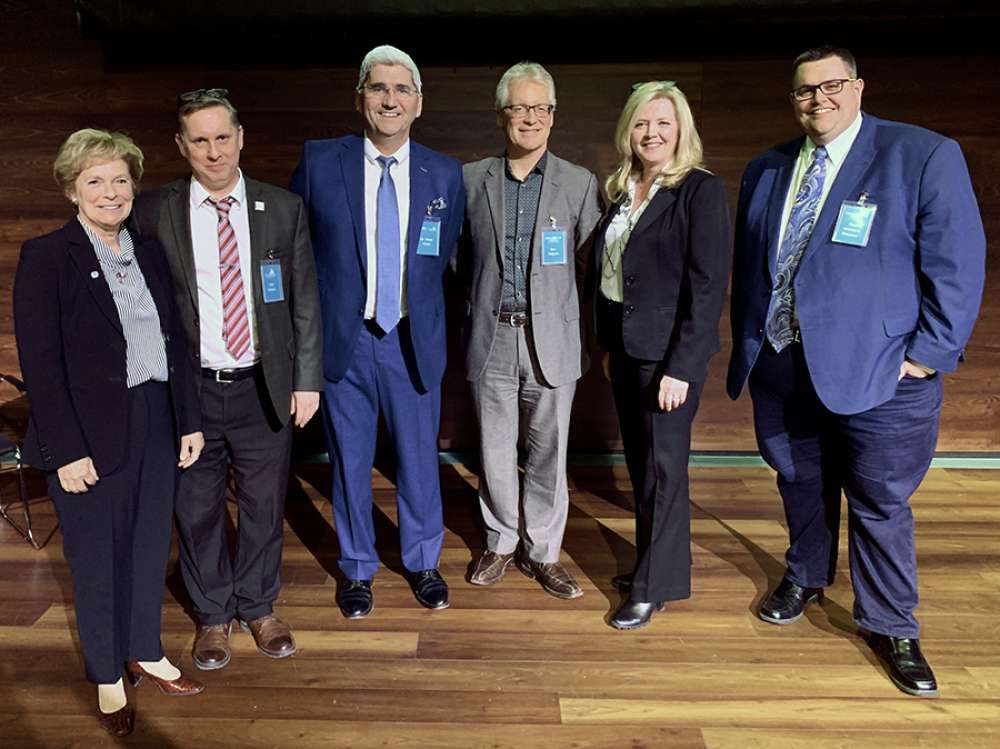 Two great hospitals, one healthy community. For the first time ever, Grand River Hospital (GRH) and St. Mary's General Hospital (SMGH) co-hosted an annual community update last Thursday, November 21 in front of a sold out crowd at the Centre for International Governance and Innovation in Waterloo.
The evening highlighted the past, present, and future of both hospitals and featured remarks from Regional Chair Karen Redman, GRH president and CEO, Ron Gagnon, SMGH interim president, John Woods, joint chief of staff of both hospitals, Dr. Peter Potts, as well as the president and CEO of both hospital foundations.
 "This is the first time our two hospitals have come together for an annual update, but we have a very long history of working together," said joint chief of staff, Dr. Peter Potts.
"Over the last 20 years we have worked hard to deliver the best patient care for our region by creating a shared services model that includes joint medical staff and services like medical imaging, lab, pharmacy, and nuclear medicine while specializing in cancer care at GRH and cardiac care at SMGH."
In addition to shared services, this fall both hospitals implemented a shared health information system, PRISM, a first for Waterloo Region. This system allows hospital staff to provide patients with the highest quality and safest care by creating one health record for each patient with health and care information that is available to all members of a patient's care team at GRH and SMGH.
"Today, 82% of patient care services, from emergency to surgery to specialized care, is delivered locally by our two hospitals to the people of Waterloo Region," said GRH president and CEO, Ron Gagnon. "With our growing and aging community, we want to get that number to 100%. This means working together to grow these services so we can continue to deliver the best care close to home."
The impact community donors have had on health care in our region was recognized by the hospital foundation. "We are extremely fortunate to operate here, in a philanthropic-minded community like Waterloo Region," said Paul McIntyre Royston, incoming president and CEO, Grand River Hospital Foundation. "All of the lifesaving equipment that serves our families and neighbours, is funded by donors but there is still so much work to do."
A replay of the update is available to view on YouTube (link opens new window). It will also be broadcast on Rogers TV on Saturday, November 30 at 4:00pm.