Posted: June 7, 2019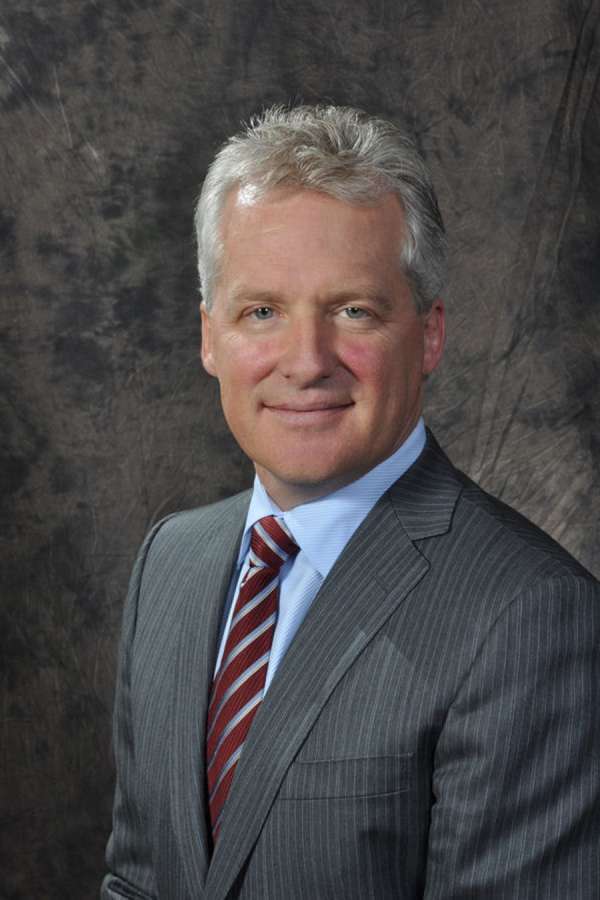 Grand River Hospital will focus on providing exceptional patient care services while improving the quality and safety of care, lowering administrative costs and becoming part of an integrated health care system. The hospital has launched its 2019-2020 budget, the first in a three-year plan that will make the best use of available funds to support direct patient care, and establish a sustainable financial footing for the hospital.
"Exceptional care is our top priority. In addition this year, there are many other opportunities," said Ron Gagnon, GRH president and CEO. "We will look at new ways to improve the care we provide; adopt new, innovative and efficient practices throughout our hospital; and take an active role in developing an integrated model of care for our community to modernize the way we deliver care today, and in the future."
Grand River Hospital has established four key priorities in the coming year, including
A continued focused on delivering exceptional care to the community;
Financial recovery and sustainability;
Transforming the way we work; and
Investing in our people.
The hospital will maintain its patient volumes, and in some areas plan for growth. No direct care services will be eliminated in the year ahead.
| | | |
| --- | --- | --- |
| Activity | 2018-2019 volumes | 2019-2020 planned |
| Admissions for inpatient care | 25,948 | 25,504 |
| Ambulatory care visits | 236,951 | 237,468 |
| Births | 4,341 | 4,200 |
| Emergency department visits | 69,236 | 67,000 |
| Inpatient surgery cases | 5,357 | 5,943 |
| Outpatient surgery cases | 12,409 | 12,512 |
GRH projects a small deficit (0.7 per cent of revenue) for the coming year in its operating budget, with a three year plan to return to a balanced budget by the second year. Additional funding announced in the Government of Ontario's 2019-2020 budget will support GRH's continued ability to deliver high quality care and services.
| | | | |
| --- | --- | --- | --- |
| Return to a balanced budget | 2019-2020 | 2020-2021 | 2021-2022 |
| Total revenue | $405,591,000 | $413,561,000 | $421,285,000 |
| Total expenses | $405,348,000 | $410,327,000 | $416,017,000 |
| Depreciation | ($2,700,000) | ($2,700,000) | ($2,700,000) |
| Surplus (or deficit) | ($2,457,000) | $534,000 | $2,568,000 |
The focus of changes will include optimization of available revenue, administrative improvements and on-going service efficiencies. While GRH is among the most efficient of its peer hospitals in administrative spending, changes will focus on identifying increased efficiencies in administrative and support areas.

GRH will make a 1.6 per cent change in total full-time equivalent positions from the previous year's budget, affecting 40 full-time equivalent positions. Some of these changes have already occurred. A full-time equivalent (FTE) position is not the total number of staff working at the hospital, nor does it reflect the number of staff impacted. FTE is a representation of full time equivalent positions that considers the hours worked by staff, including part-time, term, and casual and identifying how many FTEs those hours represent based on 1,950 full time hours worked per year.
Through changes announced in the last fiscal year, GRH achieved a reduction of 30.4 full time equivalent positions with only two people having left the organization involuntarily due to job changes; others affected were either reassigned or accepted early retirement offers.

GRH will continue to work to minimize the impact on staff through attrition (approximately 300 staff leave the hospital each year, voluntarily) and by encouraging position reassignments, providing job-sharing opportunities and offering early retirements.
Grand River Hospital will also move forward on key projects including:

The completion and launch of the PRISM clinical information system. PRISM will provide the first step towards a community-wide health information network while replacing obsolete clinical systems at the hospital. GRH is completing PRISM in close partnership with St. Mary's General Hospital; and
Pursuing the replacement of the hospital's KW Campus parking garage. The building is nearing the end of its operational life. The hospital is committed to moving forward in a prudent yet timely manner on this major capital project.
"We are committed to providing world-class health care for a world-class community," added Mr. Gagnon. "While we face challenges, we also recognize tremendous opportunities to innovate, partner and always strive for excellence in our services for patients and families in Waterloo Region and Guelph Wellington."
About Grand River Hospital
Grand River Hospital (GRH) is one of Ontario's largest community hospitals and provides innovative, quality care to more than 700,000 residents of Waterloo Region and Guelph Wellington.
GRH is a leading healthcare organization, offering cancer and renal (kidney) services; care for the most seriously ill and injured adults; services for mothers, newborns and children; emergency care; mental health and addictions; and care for older adults including rehabilitation. The Hospital is privileged to be a key partner in health sciences learning and has a rapidly growing role in teaching, research and innovation.
GRH patients benefit from the services of 3,400 staff members; 600 physicians, midwives and dentists; and 1,000 volunteers at the Kitchener-Waterloo and Freeport campuses as well as satellite locations in Waterloo Region and Guelph-Wellington.

For more information, please contact:
Aubrey Walters, Director of Communications and Stakeholder Engagement
Office: (519) 749-4300 extension 2734, cell: (519) 577-0511
aubrey.walters@grhosp.on.ca
www.grhosp.on.ca
Twitter @GRHospitalKW | Youtube: griverhosp
Facebook and Linkedin: Grand River Hospital