Posted: March 19, 2019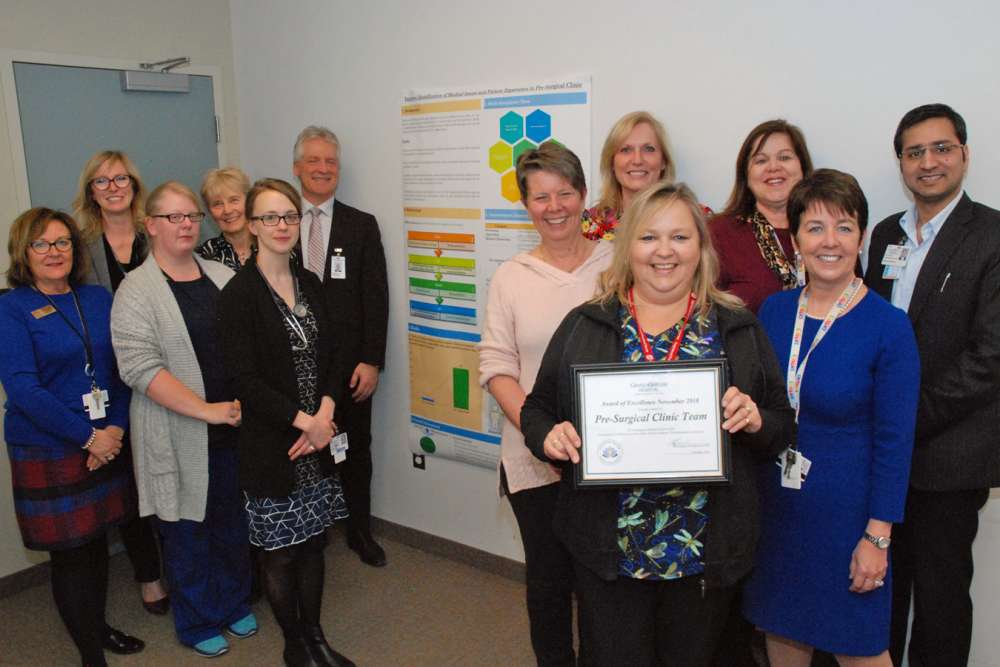 A group of front-line care providers has won Grand River Hospital's latest award of excellence for their innovative work in improving patient experiences and cutting waits.
The pre-surgical clinic team supports patients who need to see a number of health professionals to identify health issues (like a chronic illness) that may affect their plan for surgery and care. Effective medical management of surgical patients is important in improving care and outcomes.
Patients often had four hour stays with the team as they saw different care provides such as nurses, pharmacists, anesthesiologists and doctors specializing in internal medicine. The team put in place a new process that's reduced a patient's visit to just over two hours in length on average.
A key example of the change is in how patients would see their care providers. In the past, patients would have to go from room-to-room to see different care providers. Now each patient stays in one room while the different providers visit them as needed.
Clinic staff made changes by first collecting real time data to identify issues and then reviewing all their processes to see how they could improve. With the same number of clinic staff members, specialized physicians in the clinic are now seeing a much greater number of patients.
Congratulations to the pre-surgical clinic team, and thank you for your ingenious work to support patient care!