Posted: June 1, 2020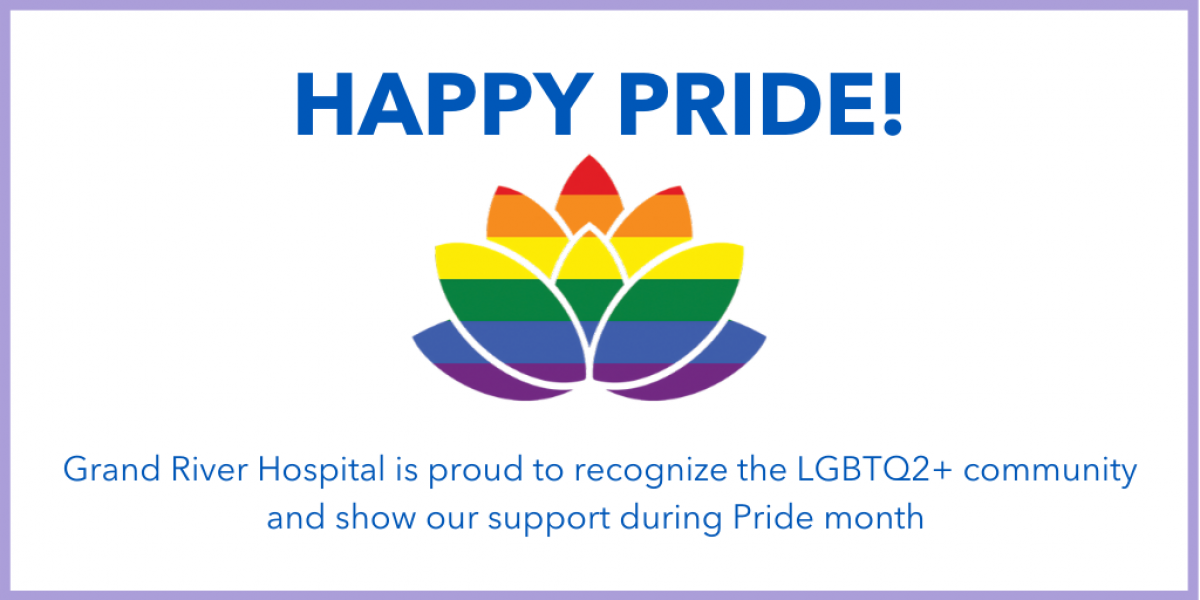 On behalf of Ron Gagnon, President and CEO, and the entire GRH community, we are proud to recognize the LGBTQ2+ community and show our support during Pride month.
As a hospital, we are committed to treating everyone with dignity and respect and we acknowledge the LGBTQ2+ community's right to equitable care and treatment.
"As a large health care organization and one of the region's largest employers, we recognize our responsibility to ensure that all patients, families, staff, physicians, and volunteers are treated fairly and respectfully and that our culture, policies and practices reflect our intent," says Jennifer O'Brien, Vice President of Human Resources at GRH.

"While this work is already underway, we know we can and should do better. We are committed to increasing our efforts to improve the patient experience and our workplace culture by inviting people from all groups across our region and our organization to contribute to and participate in that work. We will listen and act on what we hear."
We wish everyone a safe and happy Pride!