Posted: May 24, 2023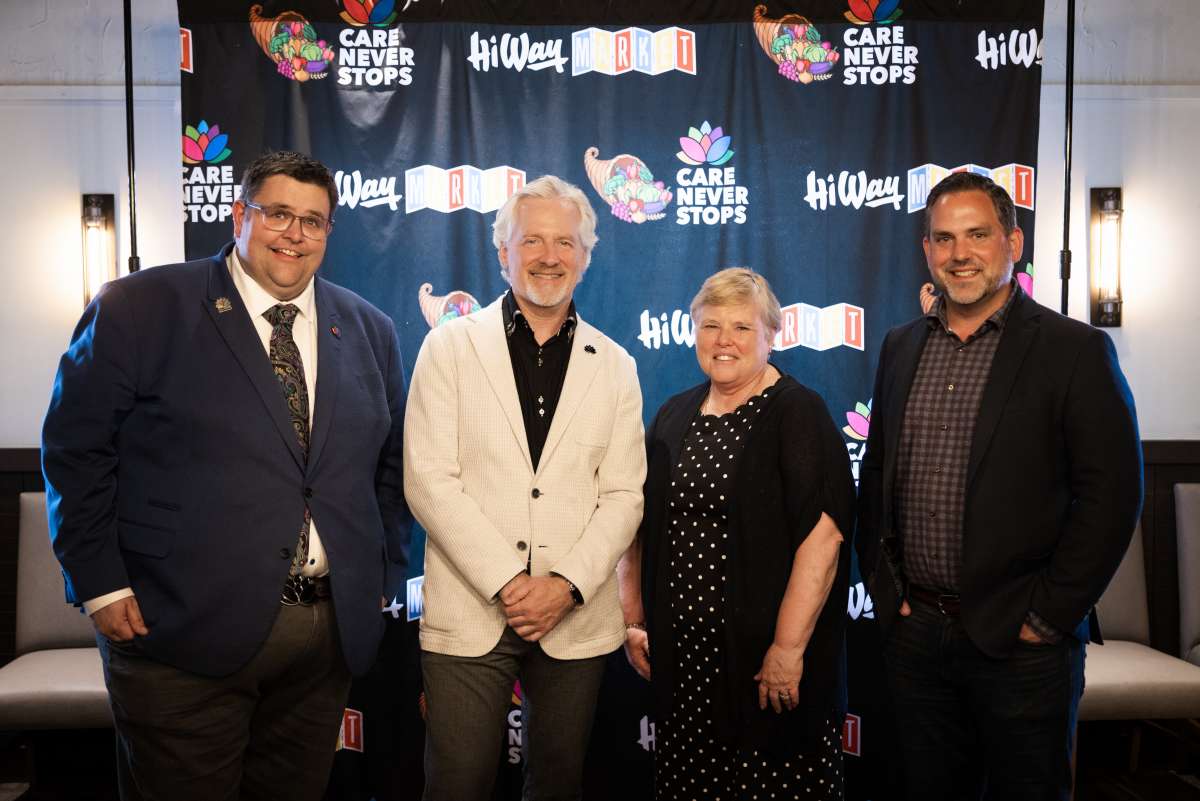 KITCHENER, May 24, 2023 — In the kick-off to Care Never Stops Week, Grand River Hospital and Foundation are celebrating the biggest gift in our history in support of health care in our communities.
Ralph and Dorothy Kraft were community builders, innovators, and entrepreneurs, who opened the area's first grocery superstore, Hiway Market, in 1952 (King Street East in Kitchener). We're grateful for their generous support, which continues in an estate gift of over 15 million dollars to Grand River Hospital.
"We're energized by the legacy of the Kraft's innovation and inspiration in our community. In recognition of this, we'll be using this gift to support three strategic named areas: Kraft Patient Experience, Kraft Team Experience, and Kraft Innovation, each of which will help us achieve our ambitious goals set forth in the Aiming High strategic plan," says Paul McIntyre Royston, President and CEO, Grand River Hospital Foundation.
"Additionally, to continue to inspire innovation in health care here in our communities, all legacy gifts made through our Care Forward program will become a part of our Kraft Society. To truly cement this incredible commitment and investment - we are also excited to announce the Kraft Office of Patient Experience, Quality, and Planning."
"This week has come to reality because of the spirit of our community – one committed to ensuring everyone has access to world class health care right here in Waterloo Region," says McIntyre Royston. "Each of us has a role to play in ensuring everyone has access to world class health care right here. And this is a monumental step in that direction."
## 30 ##
Media Contact
Victoria Ott, Director of Strategy, Identity & Communications
Grand River Hospital Foundation
519-588-4687
About Grand River Hospital Foundation
At Grand River Hospital Foundation, we dedicate ourselves to our great community by working in partnership with people from all walks of life to make every health care experience exceptional. Our main objective is to raise money to support the programs and equipment needs of Grand River Hospital, and we recently launched the Care Never Stops Campaign in support of our vision for a world class health care system right here.
www.careneverstops.ca | Facebook, Twitter and Instagram: @careneverstops | LinkedIn: Grand River Hospital Foundation
About Grand River Hospital
Grand River Hospital is one of Ontario's largest community hospitals with an outstanding team of 5,000 dedicated health care workers and volunteers. We provide services and support to more than 840,000 residents at our two campuses and satellite locations in Waterloo Region and Guelph Wellington. We take pride in the ways we collaborate with our health system partners, our region's academic and innovation communities, and diverse community stakeholders as we work toward providing a world class experience for patients, families and team members.
www.grandriverhospital.ca | Twitter and Instagram: @GRHospitalKW | Facebook and Linkedin: Grand River Hospital