Posted: July 20, 2017
Inside GRH's communication technology clinic
Slidshow Gallery: Press the tab key to access slideshow navigation, then use the arrow keys to navigate between slides, and use the tab key to access the current slide content.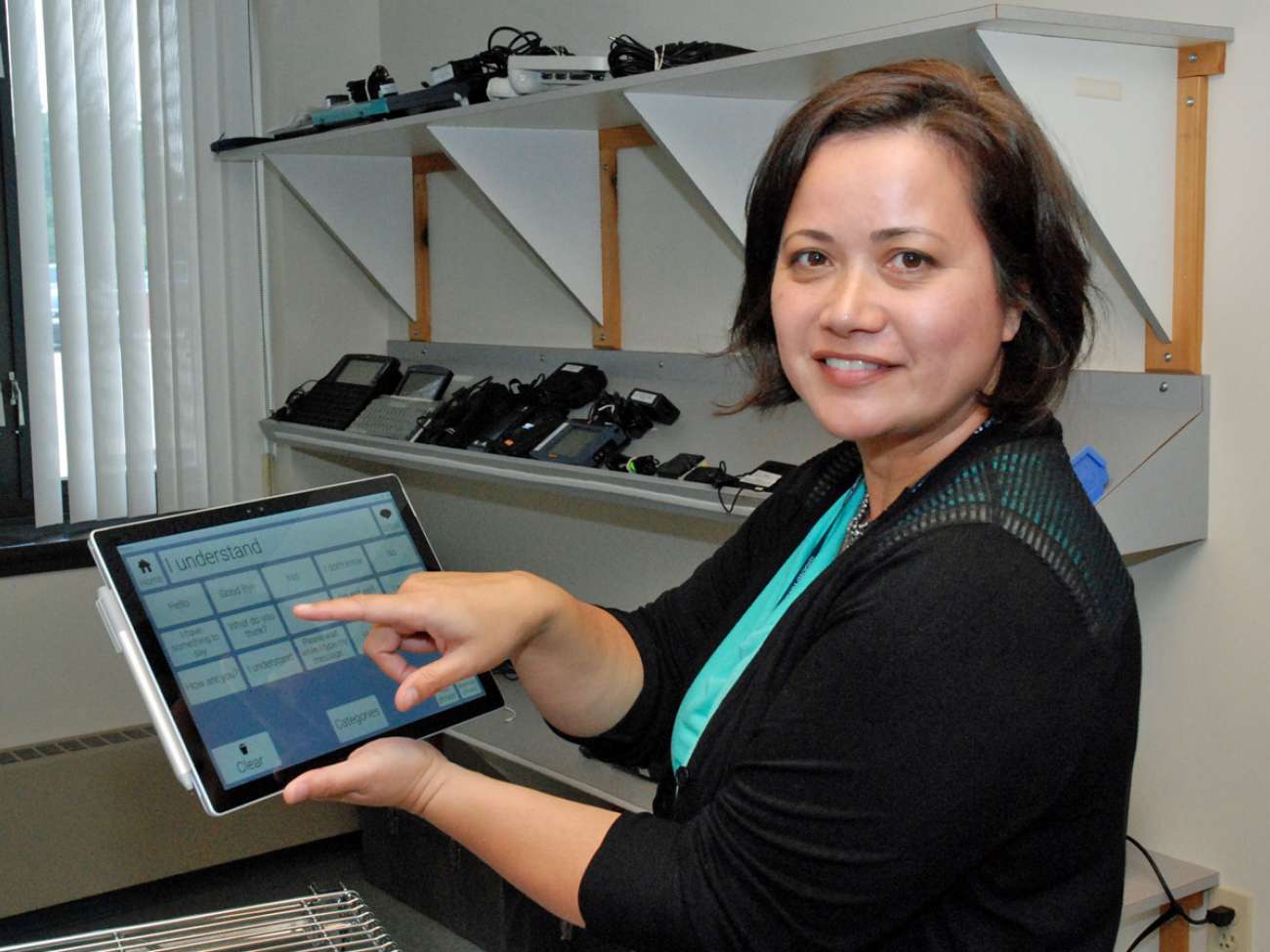 Pamela Andersson is a speech-language pathologist and clinical lead for the clinic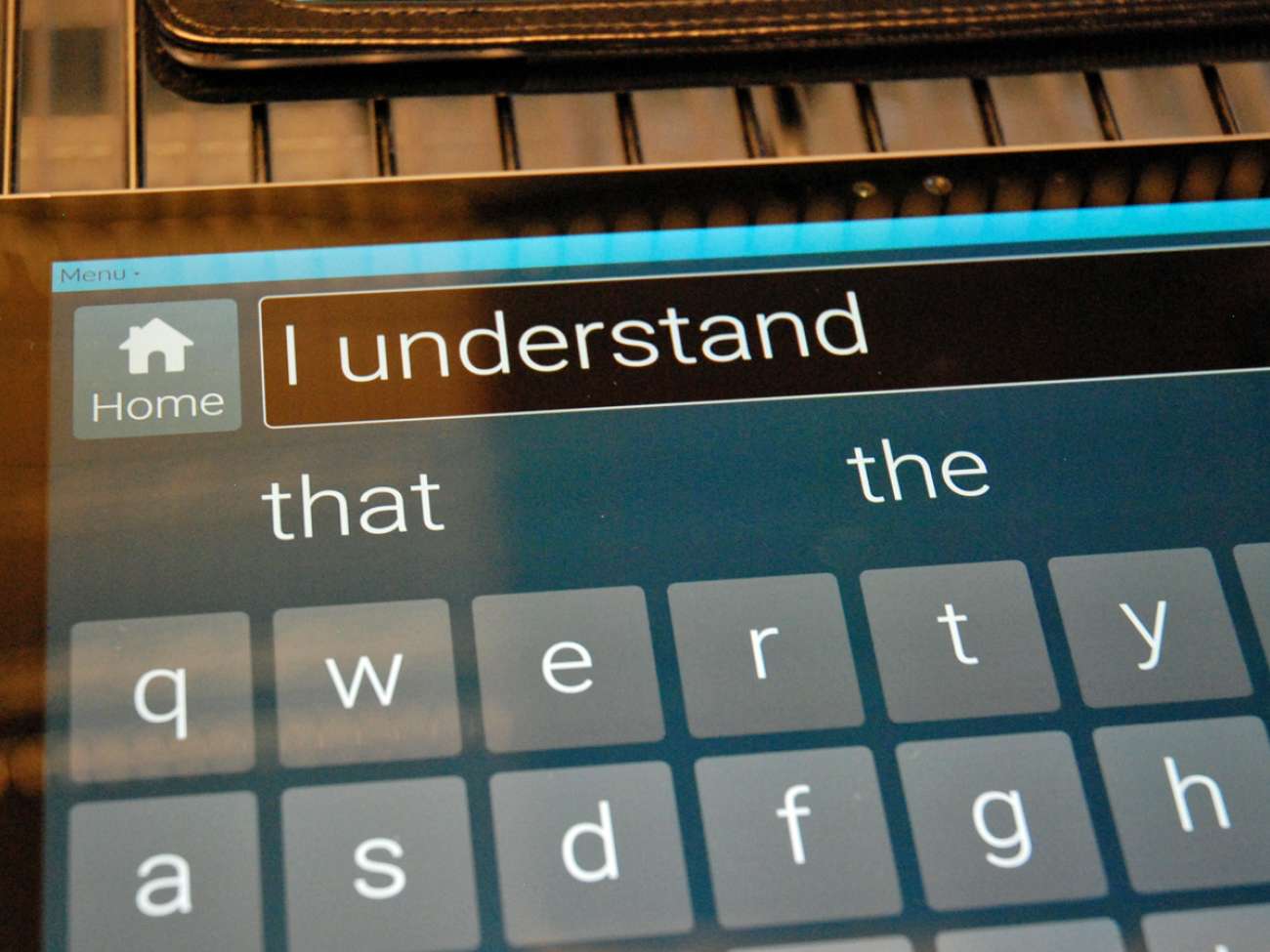 Tablets that can predict the writer's next word are important devices to help clients regain their means to communicate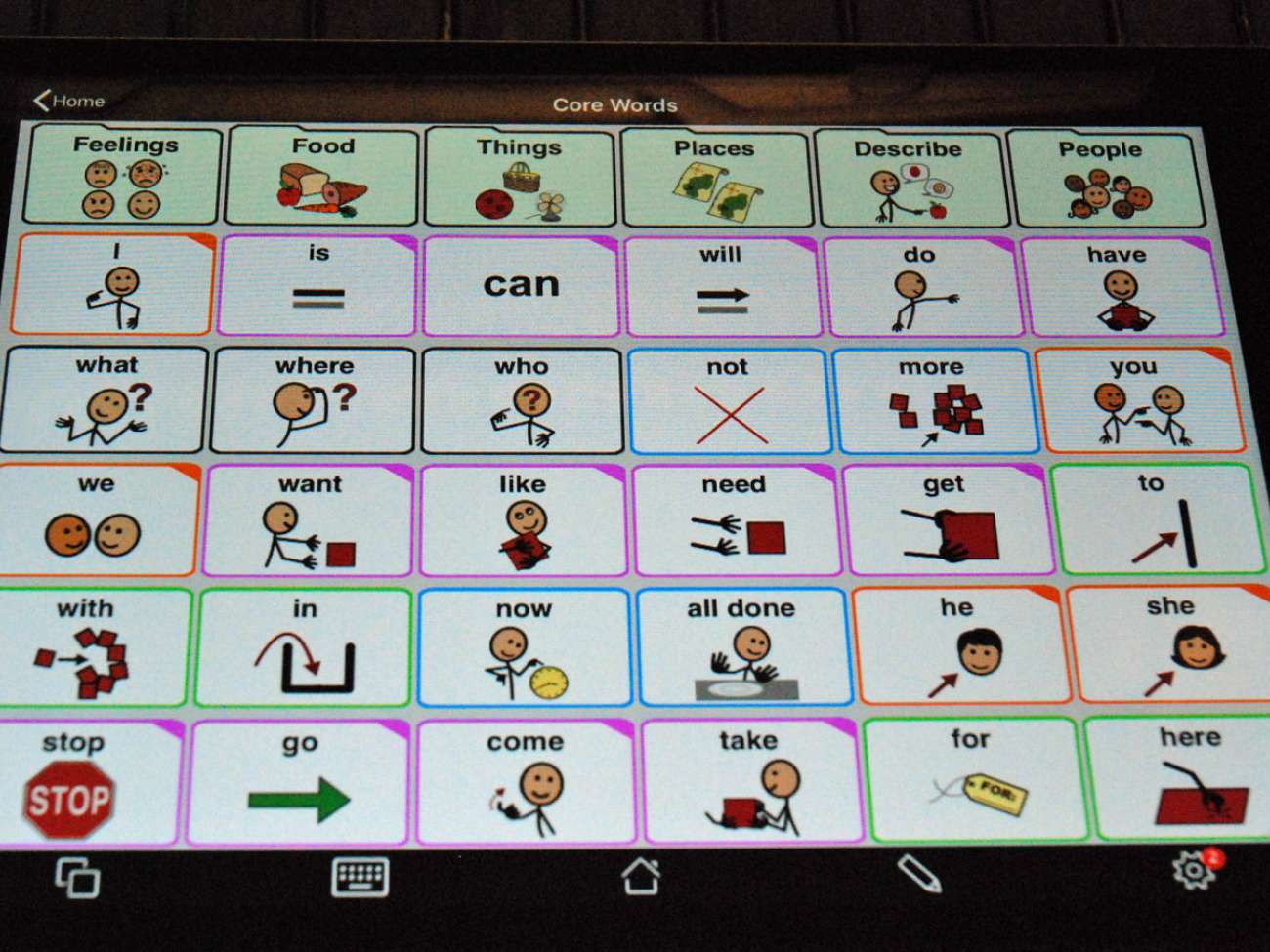 While some may prefer to type on a tablet, others would use symbols to communicate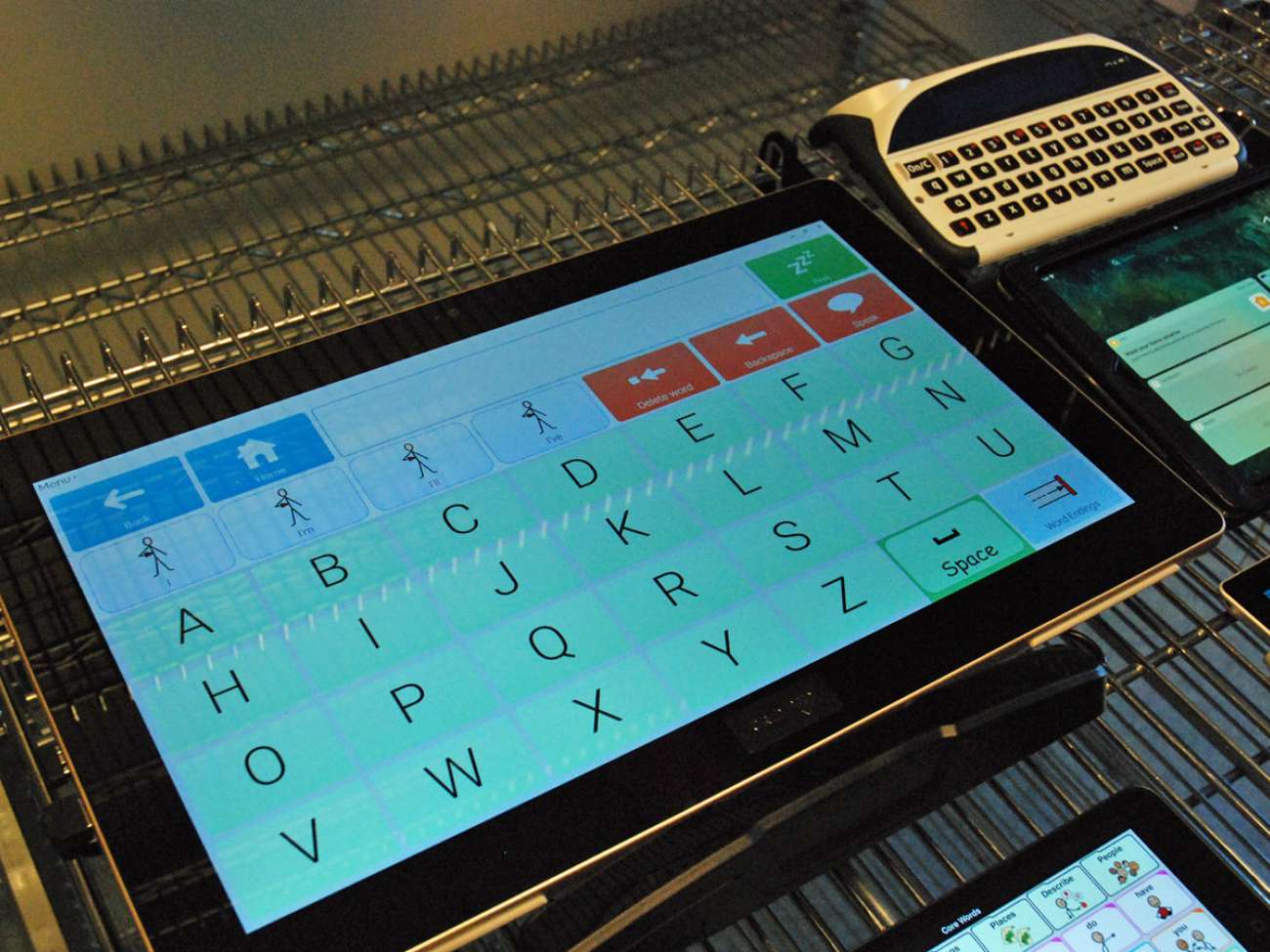 A tablet that can track a person's eye movements can be vital to supporting a client, while others may use a speech generating device (top right) to help in their communication needs
These days, information seems to move at the speed of light.

So if you could no longer speak or were physically unable to use a computer, the impact on your everyday life would be enormous.
That's where GRH's communication technology clinic (CTC) comes in. Its skilled and caring staff members use the latest technology to enable clients to communicate with a speech-generating device or access a computer with assistive technology. 
While the clinic is located at GRH's Freeport Campus, it also serves people across Ontario with video-conference appointments if they can't access another clinic closer to home. More than 250 people benefit from the clinic's services every year.
Pamela Andersson is the clinic's speech language pathologist and clinical team lead. She provided her time to describe the CTC and technologies used to help people to communicate again.
---
What does the CTC primarily do? What kind of conditions would staff typically help support?
The CTC is an augmentative and alternative communication (AAC) clinic.  We help people who are unable to speak or access a computer with a regular keyboard or mouse to use technology to communicate in both speech-generated and written forms.
We help clients with communication difficulties that have resulted from illness, injury or congenital conditions. Clients need to possess the cognitive and language skills to use these devices but do not need to be regular computer users.
What kind of care professionals provide care in the clinic?
Our team includes an occupational therapist, a technician, a communication instructor and a speech language pathologist. We're here to teach and support our clients and caregivers while they learn to use high-tech communication devices and tools. 
How long does someone undergo care at the clinic?
After assessment, some clients will purchase equipment, receive training to use their devices and then be discharged.  Others may require ongoing support and may choose to lease equipment so that it is possible to make adjustments as their needs change.
What does an average appointment look like for clients?
Appointments in our clinic are typically quite long: from two to four hours and often involve the entire team. There's good reason for that.
We may assess the client's abilities, identify communication needs, demonstrate software and hardware options, test mounting or alternate access methods and equipment such as switches or "eyegaze" modules (which track a person's eye movements and translate those into computer commands). 
Training sessions often involve the client and caregivers. Most training is done in person. We also offer training through remote means over the internet or videoconferencing.
How has communication technology changed in the past decade?
Assistive technology for communication is constantly changing and improving. Our team is always learning and keeping up to date with new technologies.
Two of the most remarkable areas of advancement include the ability to "bank one's voice" to create a personalized synthesized voice and the improvements in accuracy and speed of communication through eyegaze systems.
Many of our clients are amazed by what current technologies allow them to do. We often hear from clients who say they thought they would no longer be able to use a computer, or connect with family by email or social media, surf the internet or communicate by phone.
Technology is great, although not everyone may be comfortable with it. How do you help if someone would like other options?
As a consultative clinic, we also support our speech language pathology and occupational therapy colleagues in the community to provide alternate AAC solutions for their clients who may not be ready or are not looking for 'high tech' solutions. 
How does it feel to you as a caregiver when someone re-gains their communication abilities?
It is humbling, exciting and very rewarding to introduce people to technology that allows them to communicate and connect with others in ways that they did not know were possible. 
---
Referrals to GRH's communication technology clinic come from a physician. Referrals for face-to-face communication require a report from the client's primary speech language pathologist.  Funding is available to support the lease or purchase of prescribed equipment.
For more information or a referral package, please call 519-749-4300 ext. 7278 or email ctc@grhosp.on.ca