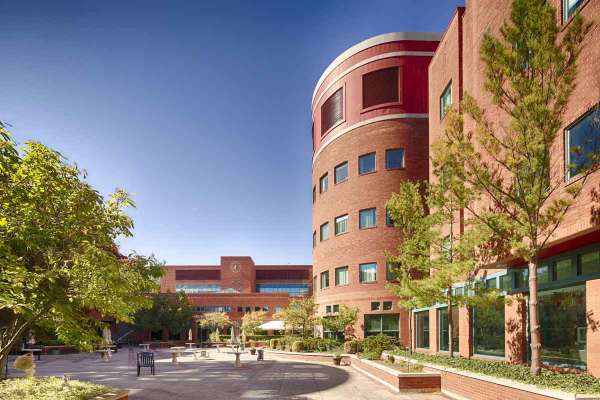 The Freeport Campus is located at 3570 King Street East in Kitchener.
Overall, the focus of the Freeport Campus is to support patients through rehabilitation and recovery. Health programs provided at Freeport include:

Complex continuing care;
Rehabilitation;
Longer-term specialized mental health;
Mammography; and
A kidney dialysis satellite.
The main switchboard number for Freeport is 519-742-3611.
Please remember Grand River Hospital is a smoke free hospital. Please do not smoke anywhere in hospital buildings or on the property.
Parking
A large main parking lot is located right outside the Freeport Campus main entrance. Please take a parking ticket at the entry gate, and use the payment machines near the exit gates as you're leaving.
A parking lot is also available for specialized mental health patients and visitors. It is accessible from Morrison Road. This lot requires you to pay for parking first and display your proof of payment on the dashboard of your car.
General parking rates at Freeport are $3 per half hour and $14 per day, with discounts available for longer term patients. Please visit our parking page for more information.
Transit
The Freeport Campus is available via the following Grand River Transit's Route 10 (Chicopee). It stops on Morrison Road. A path from Morrison Road will lead you to the Freeport front entrance.
The latest at GRH's Freeport Campus