Posted: April 30, 2019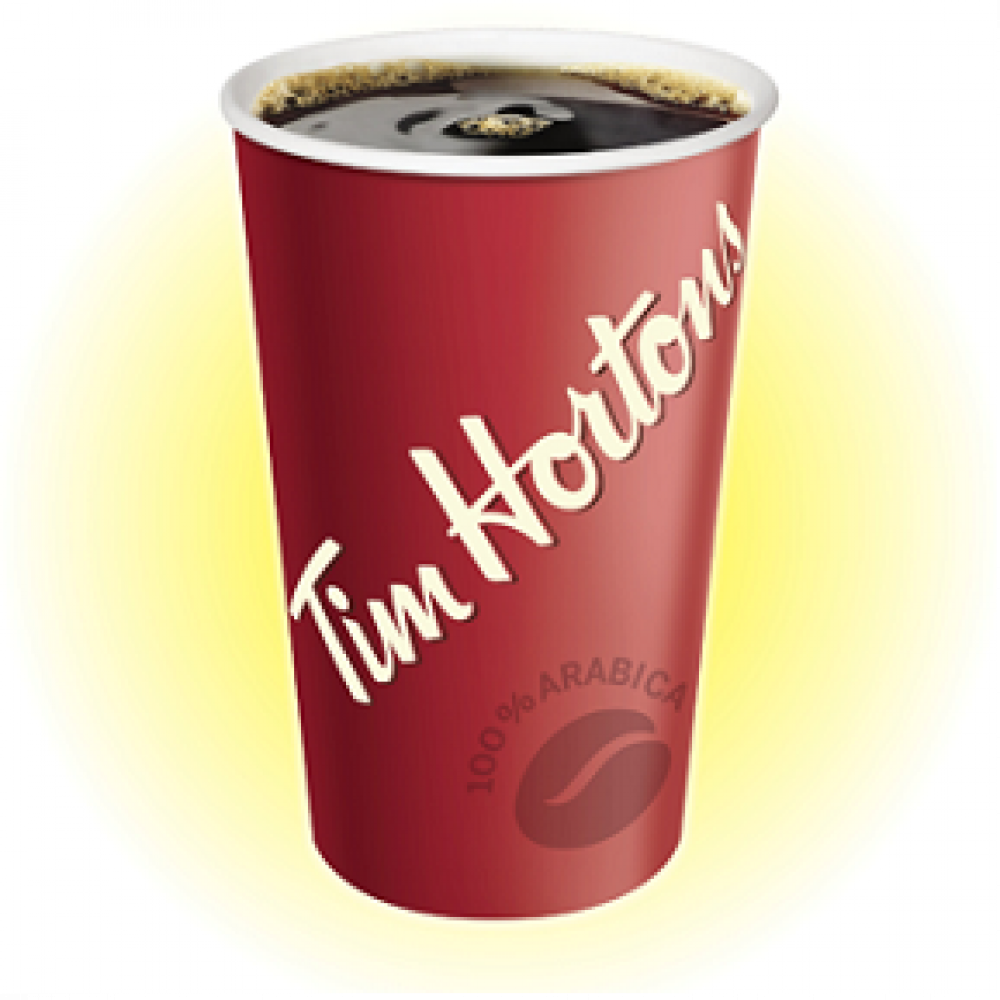 Patients, families and care providers at Grand River Hospital's Freeport Campus have gained a new coffee and treat option, satisfying their taste buds while supporting the purchase of new medical equipment.
The Grand River Hospital Volunteer Association (GRHVA) has officially opened a new Tim Hortons location in the cafeteria at GRH's Freeport Campus. The association owns and operates several retail services at Grand River Hospital including gift shops as well as the KW Campus Tim Hortons.
"For years, one of the most common questions I've heard has been when GRH's Freeport Campus would have Tim Hortons. And now it's here," said Bobby Thompson, GRHVA president. "We're pleased to have worked closely with Grand River Hospital to make this new location a reality. We hope to bring some added comfort to those receiving care at Waterloo Region's most advanced rehabilitative care centre."
GRHVA will own and operate the new Freeport Tim Hortons location, and employ its staff members. The new location will run from seven days a week from 7 a.m. to 7 p.m. GRHVA paid for the expansion costs, while hospital staff coordinated renovations required for the new location.
GRHVA will donate net proceeds from the new location to Grand River Hospital Foundation to help buy new medical equipment at the hospital. Since 1988, GRHVA has contributed $5.2 million from its retail services. Recent projects receiving support include (but are not limited to) the hospital's advanced CT scanner, new wheelchairs as well as the planned replacement of GRH's magnetic resonance imaging unit.
"We're grateful for the many ways our volunteer community and GRHVA contribute to a better hospital," said Jennifer O'Brien, GRH's vice president of human resources and the hospital's liaison to GRHVA. "We're privileged to benefit from a thousand volunteers who give 75,000 hours of their time every year to support patients and families."
"The contributions of GRHVA have made distinct and lasting differences in supporting the care and comfort of patients," said Stephen Swatridge, interim president of GRH Foundation. "We're privileged to have a group of such dedicated and innovative people providing such valuable support throughout the hospital."
In addition to the new Tim Hortons' location, GRHVA will officially re-open its gift shop at the Freeport Campus following an extensive renovation. The shop offers a selection of snacks, fashion accessories and other items for patients and visitors. Volunteers will staff the new location, which will be open daily from 9:30 a.m. to 4:30 p.m. As with the new Tim Hortons location, GRHVA donates net proceeds from the gift shop to GRH Foundation to support the purchase of new medical equipment at the hospital.