Posted: November 2, 2020
Instilling hope, fostering recovery. This is the philosophy that Grand River Hospital's Specialized Mental Health (SPMH) Program created to inspire and drive their work when the program was created. This week, the program is celebrating its 10 year anniversary and the team of 128 staff are pausing together – but apart – to reflect on this important milestone.
The addition of our Specialized Mental Health unit, including 50 new beds, required a physical addition to our Freeport Campus. Construction began in spring 2010 and when staff first arrived early October – just before the program opened – to tour the unit, they realized it had an unusual dress code: a hard hat and proper footwear.
"We had no paper, no desks and we were told to brainstorm what the program could look like," remembers Lindsey Oretan, SPMH Recreation Therapist and one of 11 current staff who have been with the program since the very beginning.
"With excitement we opened our doors on November 2, 2010 to our first patients. Without knowing what was to come, staff came together with a vision for providing a high standard of mental health service to the families in this community who needed it most."
In reflection, Psychiatrist Dr. Michael Kelly, who has also been with SPMH since it opened, notes, "Throughout my career I have worked in many parts of Canada within various hospitals and institutions and I can say I've never worked with a finer group of health care professionals.
"The team at Specialized is compassionate, dedicated, and forever creative in their approach to patient care. Their focus on recovery and community-reintegration have afforded patients and families a quality of life not thought possible. It's been a great honour to work with such caring and committed individuals."
Over the years the program has been known for numerous events and activities in support of mental health awareness including: the annual Stomp Out Stigma community event; dressing up at the Suicide Prevention Awareness Bowl-a-thon; hosting holiday gatherings in Freeport's SunLife Town Hall for patients and their families; as well as celebrating the many staff who have come and gone, many of whom have left to have babies (84 SPMH babies and counting!).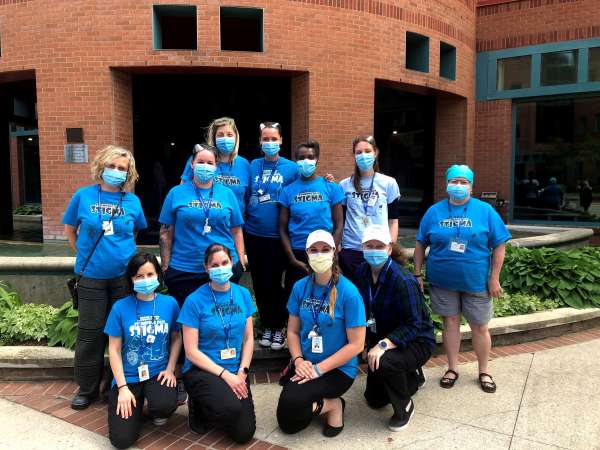 "Over these 10 years our culture at SPMH has taken on a 'whatever it takes' mentality," says Patricia Patterson, Program Director of SPMH. "Every day the team pulls together to encourage the people we work with, both staff and patients, to believe in possibility, accept our patients as they are and to focus on their strengths. We believe that hope is essential and we believe that recovery is possible."

Medical Director and Psychiatrist Dr. Dinesh Benjamin has been with the program since 2010 and is proud of the work this team has accomplished over the last 10 years. "Specialized Mental Health has worked hard to maintain a culture that puts patients first by listening to them and their families about what they need to achieve a life that is dignified and meaningful to them. It's been a privilege to witness their resilience especially during COVID and this makes me hopeful about the future."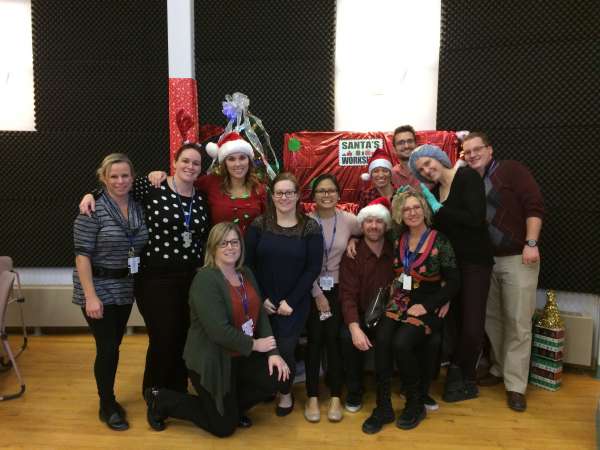 As the team approaches their 10 year anniversary in the middle of the COVID-19 pandemic, plans to celebrate together with staff and patients, past and present, are on hold for now. However, together they are pausing for few moments to reflect on an incredible journey so far: To learn from the lessons of the past, to honor those that have made a lasting impact, and just as important, to share a laugh.

Says Lindsey, "As we look towards the next 10 years, we can only hope that we remember how far we have come and continue to foster a positive connection to our community through compassionate care."