Posted: October 15, 2019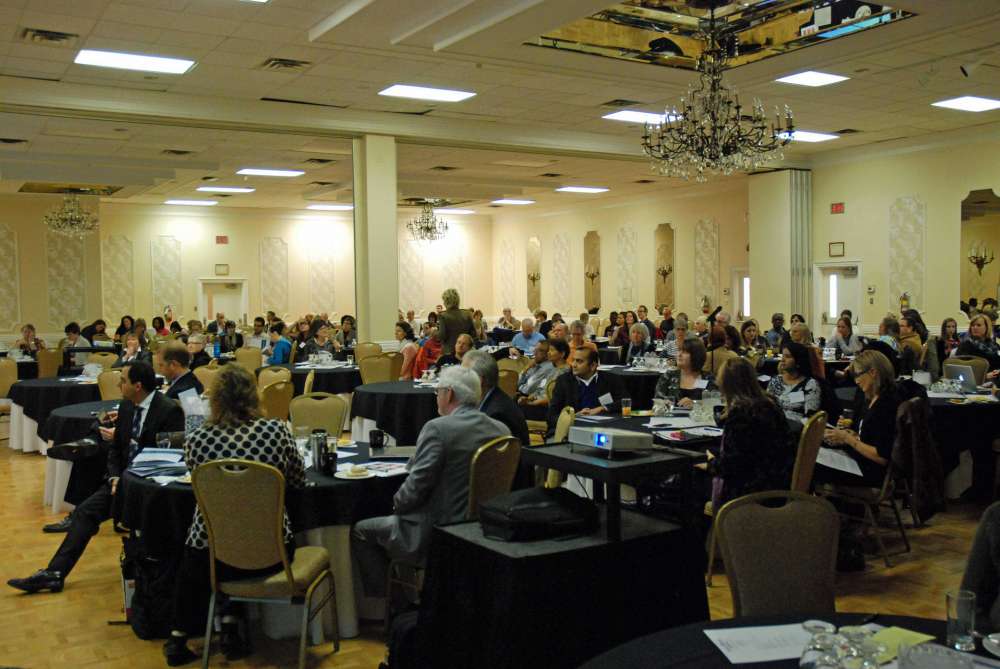 This Group Learning program has been certified by the College of Family Physicians of Canada and the Ontario Chapter for up to 5.00  Mainpro+ credits.
Grand River Hospital's Day in Psychiatry will mark its sixth year in 2019, bringing community providers together with hospital-based personnel to talk about the latest in mental health care.
The conference will take place on Wednesday, November 6th 2019 at the Bingemans Conference Centre's Ballroom and Berkley Room (425 Bingemans Centre Drive, Kitchener).
Early registration runs until September 30th and costs $125;
Late registration after October 1st will cost $150; and
Student registration is $35 (with limited spaces).
Registration is now open at Eventbrite (opens in a new tab)
The agenda for the day is as follows:
Morning session
Afternoon session

0830:  Registration, refreshments and displays
0855: opening address: Dr. Peter Potts, Chief of Staff, Grand River Hospital and St. Mary's General Hospital
0905: Tools for Optimizing Treatment of Depression: Dr. R. Fallen
1000: Bipolar Disorder - Collaborative Practice: Dr. C. Okonkwo
1055: Break
1110: Concurrent sessions:

Session #1 (Ballroom)
Cannabis and Youth-practice Resources
Stephanie Demers

OR

Session #2 (Berkley Room: limited seating)
The FACTSs on long-acting injectable medications in Schizophrenia
Dr. A. Liu and Dr. E. Gavett-Liu


1255: concurrent workshops

Workshop #1 (Ballroom)
DBT for adolescents
Frank Pew, MSW


-OR

Workshop #2 (Berkley Room: limited seating)
Optimizing the e-consult experience
Dr. D. Sherman

1425: break
1440: Mental health care on the margins: Dr. G. Berrigan
1535: closing remarks
Presenters, workshop leaders, and panelists include:
Dr. Robyn Fallen
Psychiatrist
Specialized Mental Health
Grand River Hospital

Dr. Cletus Okonkwo
Psychiatrist
Adult In-patient Unit
Grand River Hospital

Stephanie Demers
MSW Concurrent Disorders Specialist
Specialized Mental Health
Grand River Hospital

Dr. Anson Liu and Dr. Emily Gavett-Liu
Psychiatrists
Guelph FACT team
CMHA

 




Frank Pew MSW
Registered Social Worker
Broadleaf Health Services, Guelph

Dr David Sherman
Geriatric Psychiatrist
Geriatric Assessment Unit
Grand River Hospital

Dr. George Berrigan
Family Physician
St. John's Kitchen Outreach Clinic