Posted: August 21, 2018
Angelo Ceccato has brought enthusiasm combined with a career of construction experience to managing renovation projects at Grand River Hospital.
His can-do attitude was a big factor as he won GRH's latest employee award of excellence.
Angelo joined GRH in 2015 as a contract employee, and became a full time member of the hospital staff a year later. As a project coordinator in the hospital's facilities department, he's a key liaison between the hospital community and contractors completing upgrades and renovations to GRH buildings and property.
Angelo's nominator recognized him for meeting the hospital's values in the following ways: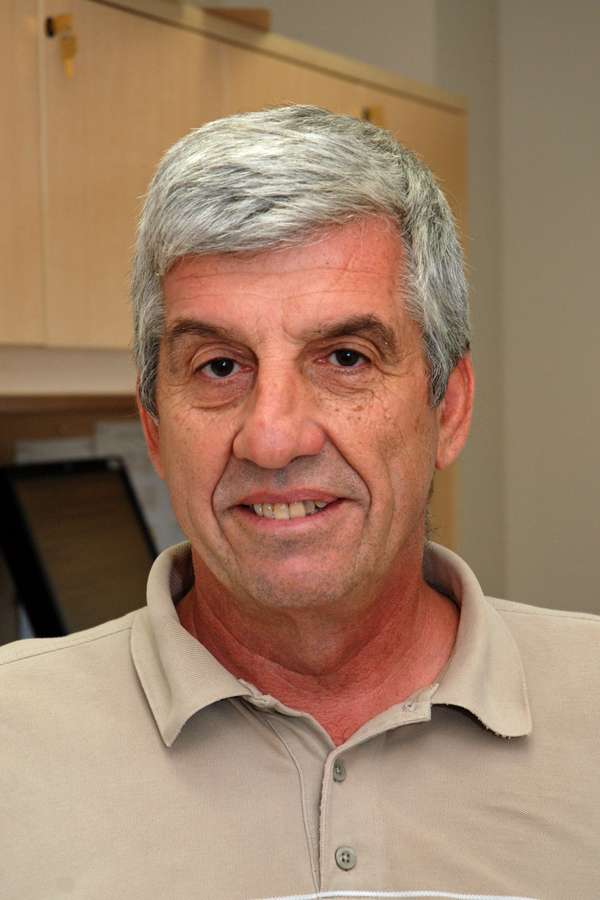 Compassion: Angelo isn't a direct care provider, but he clearly has the needs of patients and the hospital community on his mind as he plans and carries out capital projects. Watching him with the Health Infrastructure Renewal Fund renovations at our Freeport Campus in 2017, he had a great deal of pride in coordinating a project that would provide a better and safer care environment for all involved.
Collaboration: managing construction is like conducting an orchestra… ensuring very different personalities and specialists come together to produce something great. Angelo has an affable, welcoming manner. He is open to suggestion, dedicated to getting the work done, and supports the needs of all involved along the way.
Positive attitude: Angelo is always enthusiastic whenever I see him. Whenever I've had the pleasure of working with him, he clearly lays out the objectives, hears perspective, and moves forward in a confident manner.
Professionalism: Angelo brings decades of construction experience to Grand River Hospital, and we're better for it. He seems equally (and highly) capable of tending to staff concerns as he is in making our contractors feel welcome in the hospital. It takes a true professional to balance the needs of all involved.
Respect: construction is likely not the favorite topic for people whose lives may be temporarily disrupted. Angelo is dedicated to making the work flow easily. He takes the time to communicate to the hospital community why a project will take place and how it will be carried out. He thinks of others, making sometimes difficult work easier.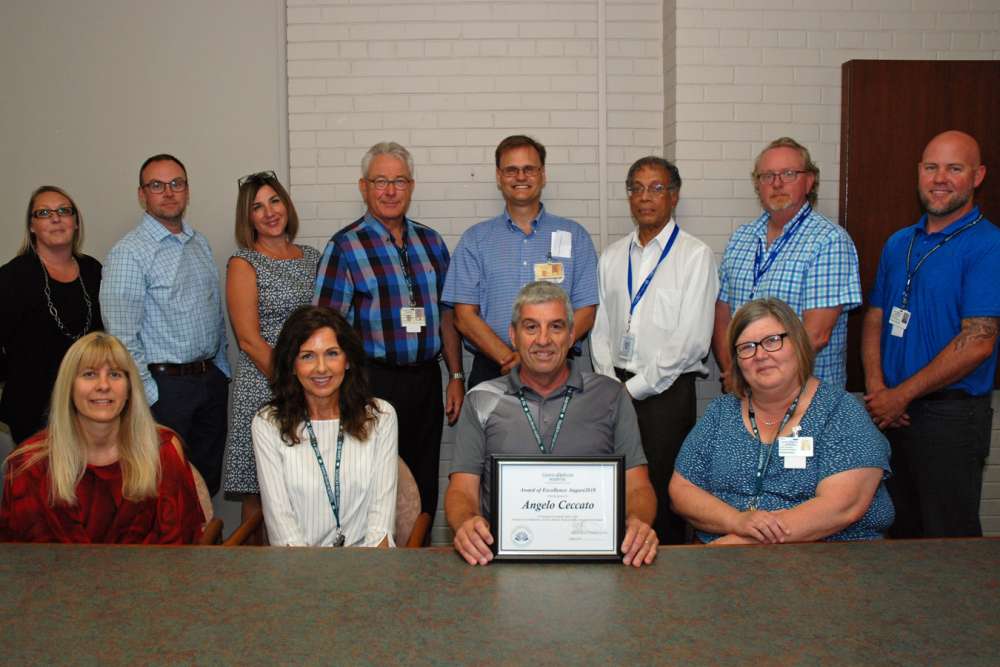 Innovation: a paving project at the Freeport Campus in recent years was very difficult to coordinate (more like a jig-saw puzzle). Angelo had very carefully mapped out a plan to ensure services continued while helping to complete the project in as timely a manner as possible.
His nominator added, "From what I've seen, being a project coordinator involves expert scheduling, skilled negotiating, a great deal of understanding and a commitment to making it to the finish line better than when we started (despite temporary challenges). Angelo is one of those unique people who juggle these varied tasks and make it look easy. Our hospital is fortunate to have him and his years of experience."
Thank you to Angelo for your dedication to patients, care providers and Grand River Hospital overall!