Posted: January 7, 2019
Grand River Hospital recently held its annual community meeting where members of the community had the opportunity to learn about how the hospital is committed to safer, faster and smarter care, as well as meet the hospital's new president and CEO.
Guests were invited to speak with hospital leaders after the event and ask any questions they may have. Below you will find some of the questions that were asked and their answers.
Thank you to everyone who attended this event. We look forward to seeing you again at our next community event later this year.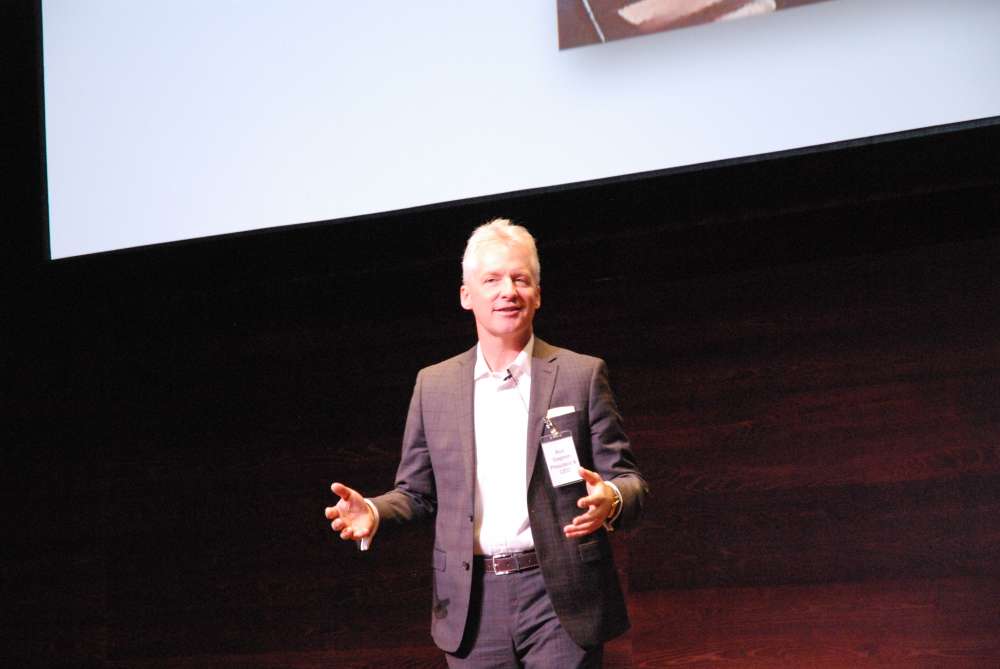 1.     Question: What are Grand River Hospital's key performance indicators (KPI)?
Answer:  A key performance indicator (KPI) is a measurable value that demonstrates how effectively the hospital is achieving its key priorities as outlined by our strategic plan.GRH's KPIs include:
Reduce adverse medication events;
Fewer patients with pressure ulcers;
Fewer patients will develop sepsis;
Reduce the number of patients who return to the hospital to receive further care within 30 days of being discharged;
Ensure that patients who are at risk of acquiring venous thromboembolism (VTE) are identified early and provided with necessary support and interventions sooner; and
Increase quality of patients' medication history to support improved care.
2.     Question: Why is there only one doctor in the emergency department (ED)?
Answer: Physicians are staffed to meet patient demand and according to guidelines set by the Ministry of Health and Long-Term Care. During our busiest times in the ED you will find six physicians and one nurse practitioner caring for patients. The only time where you will find one physician in the ED is between the hours of 1 a.m. and 7 a.m. when there is lower demand for care services. We are working with the Ministry and hope to add more physicians during this time frame in the future.
3.     Question: How many beds are under quarantine each day and what is the cost to the hospital?
Answer: The daily use of additional precautions (aka "quarantine") varies within the hospital and depends on admission volumes and time of year (i.e. influenza season). It is used to prevent the spread of bacteria/viruses to other patients that would complicate their medical care and increase their length of stay. At GRH, approximately 10 to 15 per cent of our patients are in a form of additional precautions. Although there is an expense associated with doing this, preventing infections by protecting other patients makes this cost effective overall.
4.     Question: How can innovators, local technology companies or start-ups partner with GRH?
Answer: The first step would be tocontact the Office of Research & Innovation at GRH. They would be happy to hear from you and about your innovation/technology/research interest.
They can also help identify if GRH serves the targeted population to which your innovation/research is focused and explore with its staff and clinicians a shared interest and passion to that of the innovator.
With both of the above in place, GRH can help explore opportunities to engage with patients and clinicians to conduct formal research, provide consultation, and/or test the innovation.     
For more information visit: www.grhosp.on.ca/research
5.     Question: In what ways does GRH partner with St. Mary's General Hospital?
Answer: GRH provides care in close coordination with St. Mary's General Hospital. This cooperation provides a number of benefits for patients in Waterloo Wellington, and allows us to operate a very efficient system of care. For example:
Grand River and St. Mary's have a joint medical staff, providing credentials for physicians to provide care at either hospital through a seamless process. Leadership for medical staff matters takes place through our joint chief of staff, Dr. Peter Potts;
The hospitals have partnered in several shared services and leadership positions. Both organizations' laboratories and pharmacies operate under a single leader respectively. Several information technology services have been integrated for more effective and efficient service. The hospitals share the responsibility for a heliport for patient transfers to and from our facilities for care;
In circumstances where the hospitals do not operate a shared service, we coordinate services to avoid overlap. St. Mary's for example is the regional provider of specialized cardiac care. Grand River provides a range of specialized programs for cancer care, renal (kidney) care, stroke, and many others; and
The hospitals frequently share policies and procedures to ensure consistency in care across the organizations. We welcome the opportunity to work closely together to support the needs of patients.