Posted: February 26, 2016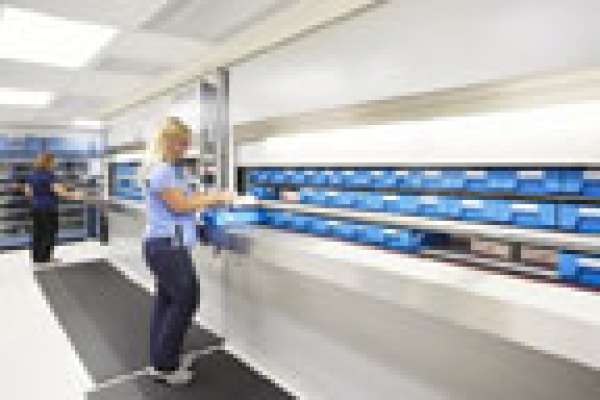 Grand River Hospital is celebrating the successful completion of its inpatient pharmacy renovation at the KW Campus.
After a 14-month long renovation, the new space features improved workflow efficiencies and state-of-the art equipment to meet best practice and accreditation standards. The renovation has provided the following benefits:
Integrated automation systems to enhance patient safety, accuracy and quality. This ensures patients get the right dosage of the right medication, in the right way, at the right time;
A move to decentralized distribution of medications. Almost all medications are now available on nursing units in secure automated dispensing cabinets. Patients receive their medications sooner with a decreased chance for errors;
Nurses can spend more time caring for patients and less time managing medication order changes and looking for missing medications;
A more functional space for order processing and dispensing allowing staff to better review and verify medication orders to ensure patient safety; and
Dedicated workspace to support pharmacist student training. The pharmacy trains approximately 40 pharmacy students each year.
The inpatient pharmacy was last renovated more than 30 years ago. The new space is better suited to meet the needs of pharmacy staff to ensure they can meet the advance care needs of GRH patients.
The pharmacy team works to optimize patients' health by identifying, resolving and preventing drug-related problems, in both inpatient and ambulatory settings. They fill approximately 2,600 medication orders a day and provide medications to over 500 inpatients a day.
The renovation cost approximately $1.5 million, funded by the Government of Ontario.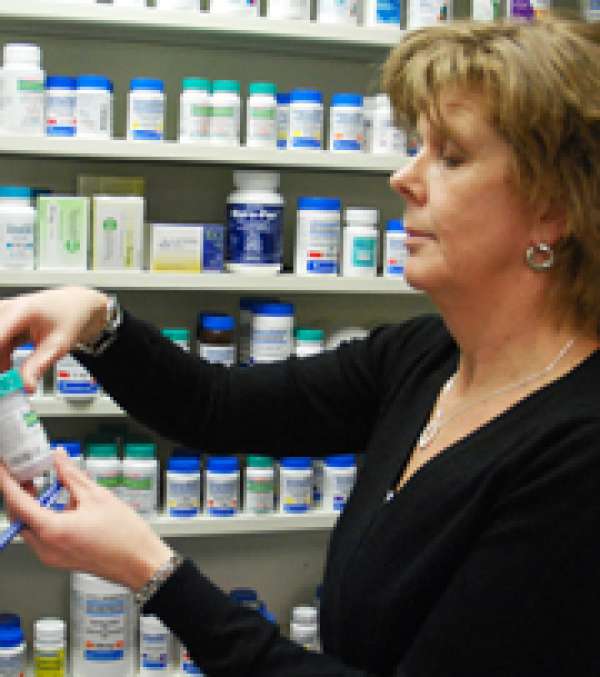 Before you go home, fill your prescription and support GRH
GRH's Health Care Centre Pharmacy provides you expert pharmacy advice. The pharmacy is owned and operated by GRH, with net profits helping advance exceptional care at the hospital.
Visit us in the KW Campus lobby. We're open Monday to Friday 8:30 am to 6:00 pm and Saturday from 9:00 am to 5:00 pm.
Visit the Health Care Centre Pharmacy page