Posted: June 20, 2016
Andy Medwid is the kind of security officer who exemplifies and advances compassionate care at Grand River Hospital.
Andy has won GRH's June award of excellence for his service to patients and the hospital community.
His nominator recognized Andy's work in helping calmly and compassionately diffuse a situation with an emergency patient, preventing any physical harm.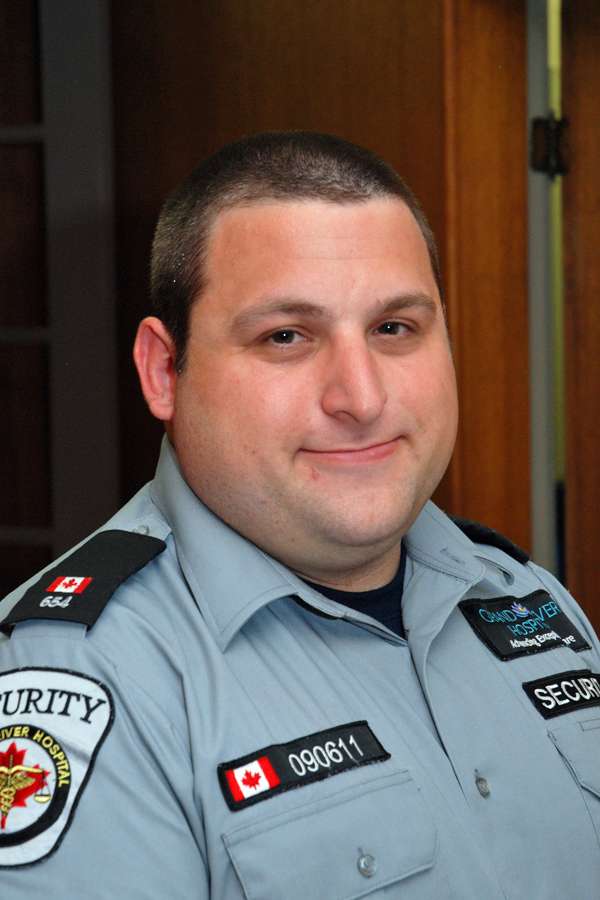 In addition to that act, Andy has been recognized for:
Working closely with police and fellow security officers for the safety of patients and providers;
Bringing a positive attitude to GRH, and being well known for his good humour and welcomed companionship; and
Being respectful to patients by speaking calmly and courteously in very difficult situations.
Andy's nominator wrote, "Andy has not only been one of the most reliable co-workers you could ask for, but also a resource for any situation to both new and veteran staff. I'm very pleased to have him on my team as he is a true asset to Grand River Hospital."
Andy's win marks the third time a GRH security officer has won the hospital's award of excellence since the program launched in 2010. The entire security group was also recognized with a team award for their outstanding service to patients and the hospital community.
Congratulations Andy and thank you for your care and compassion!