Posted: July 20, 2016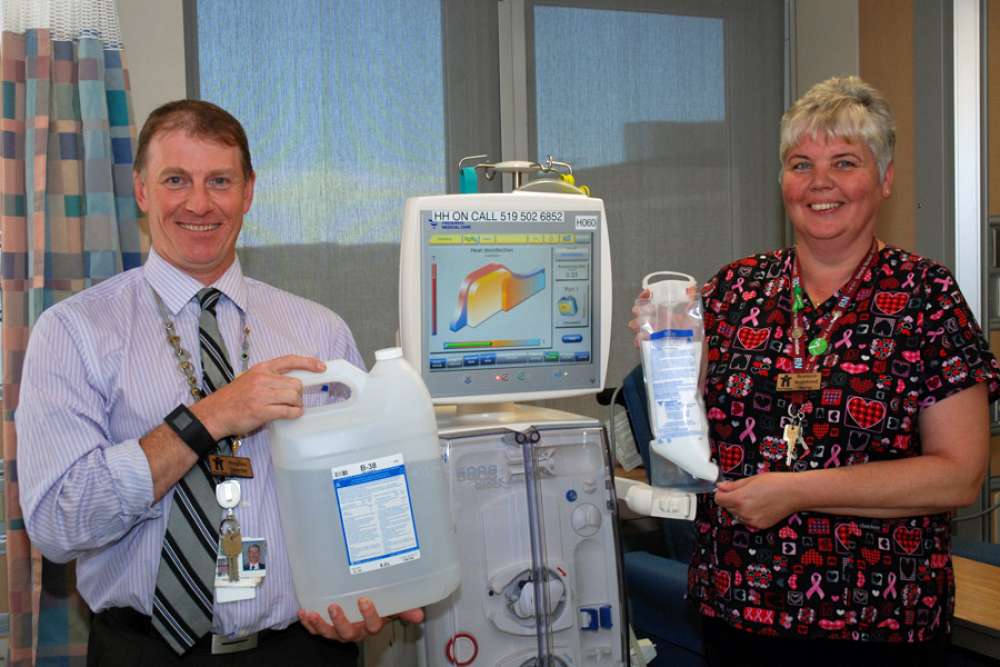 GRH is using greener ways to provide life-sustaining kidney dialysis with no change to the high quality of care patients receive.
Hemodialysis uses a machine with special solutions and filters to remove waste products from a patient's blood. Many patients who need dialysis come to GRH and its affiliated sites across Waterloo and Wellington three or more times a week for several hours at a time.
The change GRH has made has involved bicarbonate, one of the products that helps draw out blood-borne waste. The hospital has switched from a liquid form of bicarbonate to a powdered form, with great results.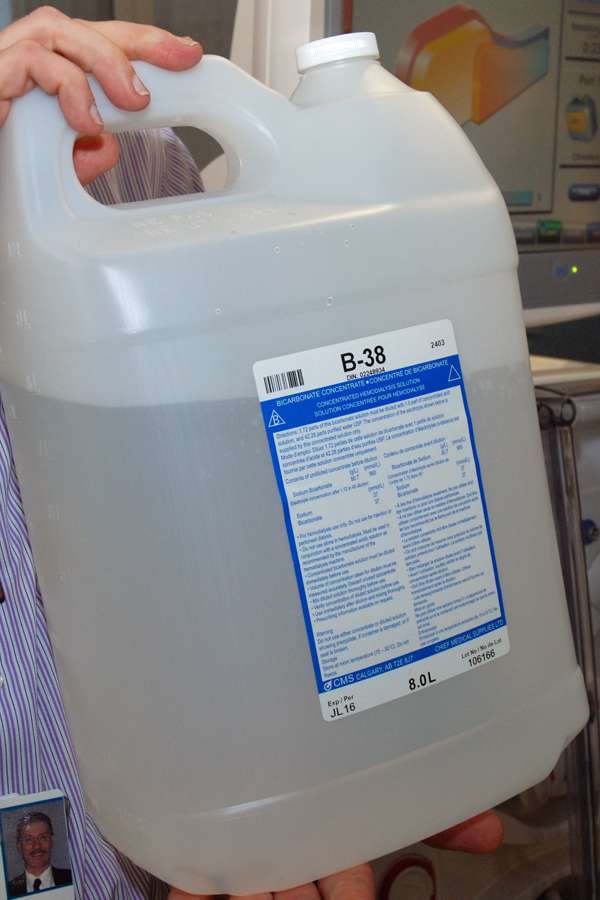 "Each liquid bicarbonate jug held 6.4 litres of fluid, and we used over 60,000 jugs each year.  This was expensive to transport, required a lot of space and involved a great deal of labour to deliver and use for our patients," explains Peter Varga, program director for GRH's regional renal program. "Our new dialysis machines allow us to use powdered bicarbonate, with no impact on patient care but a number of green benefits."
Some of the benefits of powdered bicarbonate over liquid include:
Significantly less material to move, given the relatively small size of the powder bags compared to the jugs, so far less plastic is used;
Reduced storage requirements for bicarbonate, helping to double the amount of available space in GRH's dialysis supply rooms;
Much less product wasted with the powder bags versus the bi-carb jugs; and
Much more ergonomically safe for staff, helping avoid lift injuries and repetitive strains.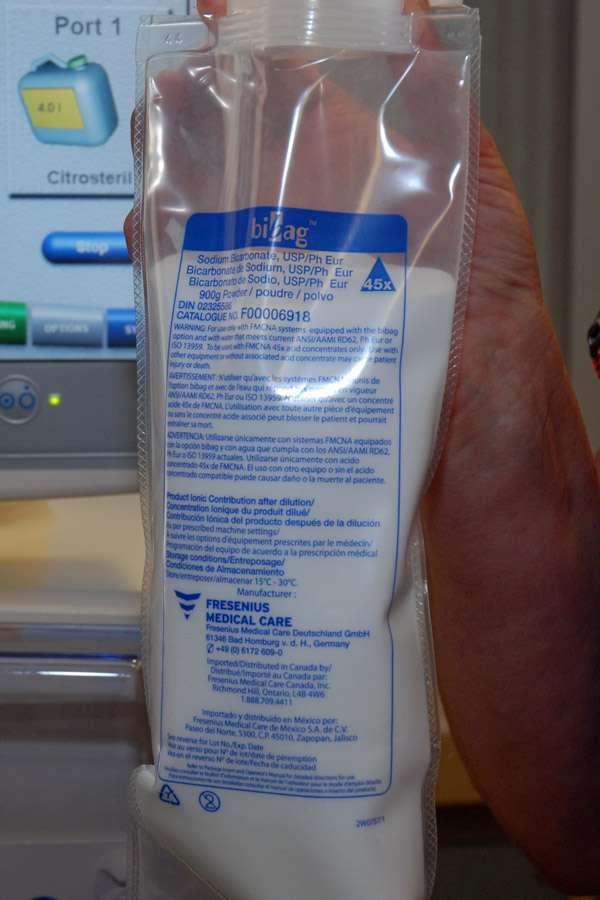 The new dialysis fleet was made possible due to community donations to Grand River Hospital Foundation (opens in a new tab).

Grand River Hospital is dedicated to providing patient care with a smaller environmental footprint. The use of innovations like powdered bi-carb is just one example. Overall building automation at the hospital has helped GRH save more than $500,000 a year in electrical and natural gas costs.
GRH has received recognition for its efforts from the Greening Healthcare initiative of the Toronto Conservation Authority.