Posted: April 20, 2016
"He is a man with a pure and generous soul, he is genuine and transparent".
That's one of many comments offered about Dr. Andre Moolman, a palliative care physician at Grand River Hospital.
Dr. Moolman has won the hospital's April Award of excellence for his kind and compassionate support of patients with life-threatening conditions as well as individuals at the end of life.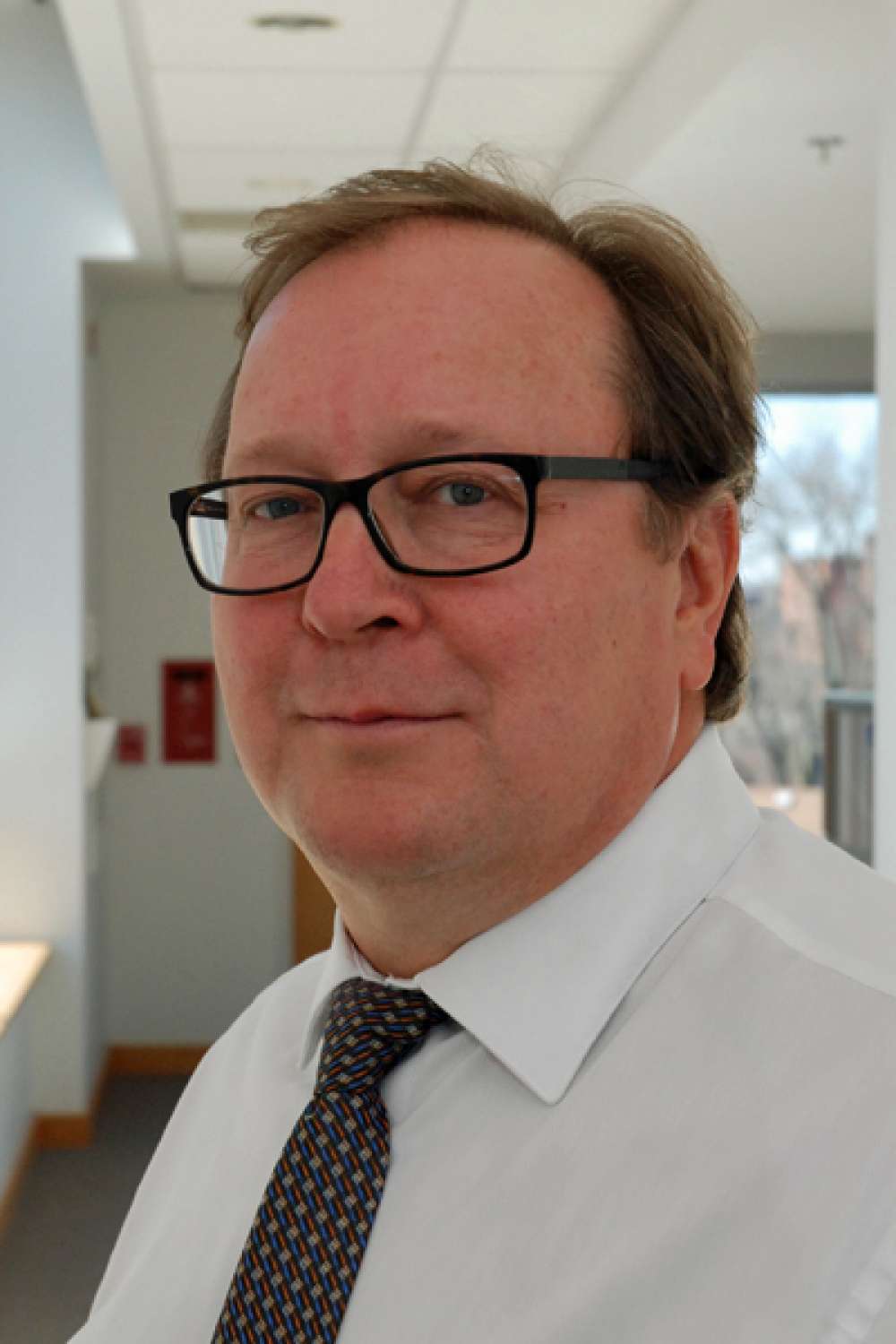 Dr. Moolman provides full-time coverage to medicine, surgical and oncology units at GRH. He works to improve pain and symptoms of those individuals living with life-threatening illnesses. He consults on an estimated 500 patients a year.

Dr. Moolman also holds affiliations with the schools of medicine of McMaster and Western universities, and is highly sought for his exceptional teaching skills.
Some of the comments supporting Dr. Moolman's nomination are as follows:
From a colleague:
"He quietly continues to recheck and readjust medications daily in order to maintain comfort in this challenging patient population. He navigates difficult end of life planning discussions with patients and their families and gently assists them in emotionally stressful decisions. Andre also enriches the knowledge and lives of his colleagues every single day."
From a medical student:
"During my one month of palliative care training with Dr. Moolman as a resident, what I found most remarkable about him is his kindness. He is an extremely knowledgeable palliative care physician with vast clinical experience spanning across different continents and yet one the most humble doctors I've ever met.
"He is a role model when it comes to his bed side manners and goes to great lengths to provide comfort to his patients.  He once said goodbye in the Punjabi language to a dying individual and rehearsed it many times with me before the farewell visit.  He is truly a great inspiration for all aspiring family physicians when it comes to building relationships and rendering the human touch to medicine."
From his nominator:
"His approach to his work can only be described as positive, supportive and comforting, and always delivered with a human touch."
Congratulations Dr. Moolman and thank you for your support of patients and families at GRH.