Posted: November 28, 2016
Slidshow Gallery: Press the tab key to access slideshow navigation, then use the arrow keys to navigate between slides, and use the tab key to access the current slide content.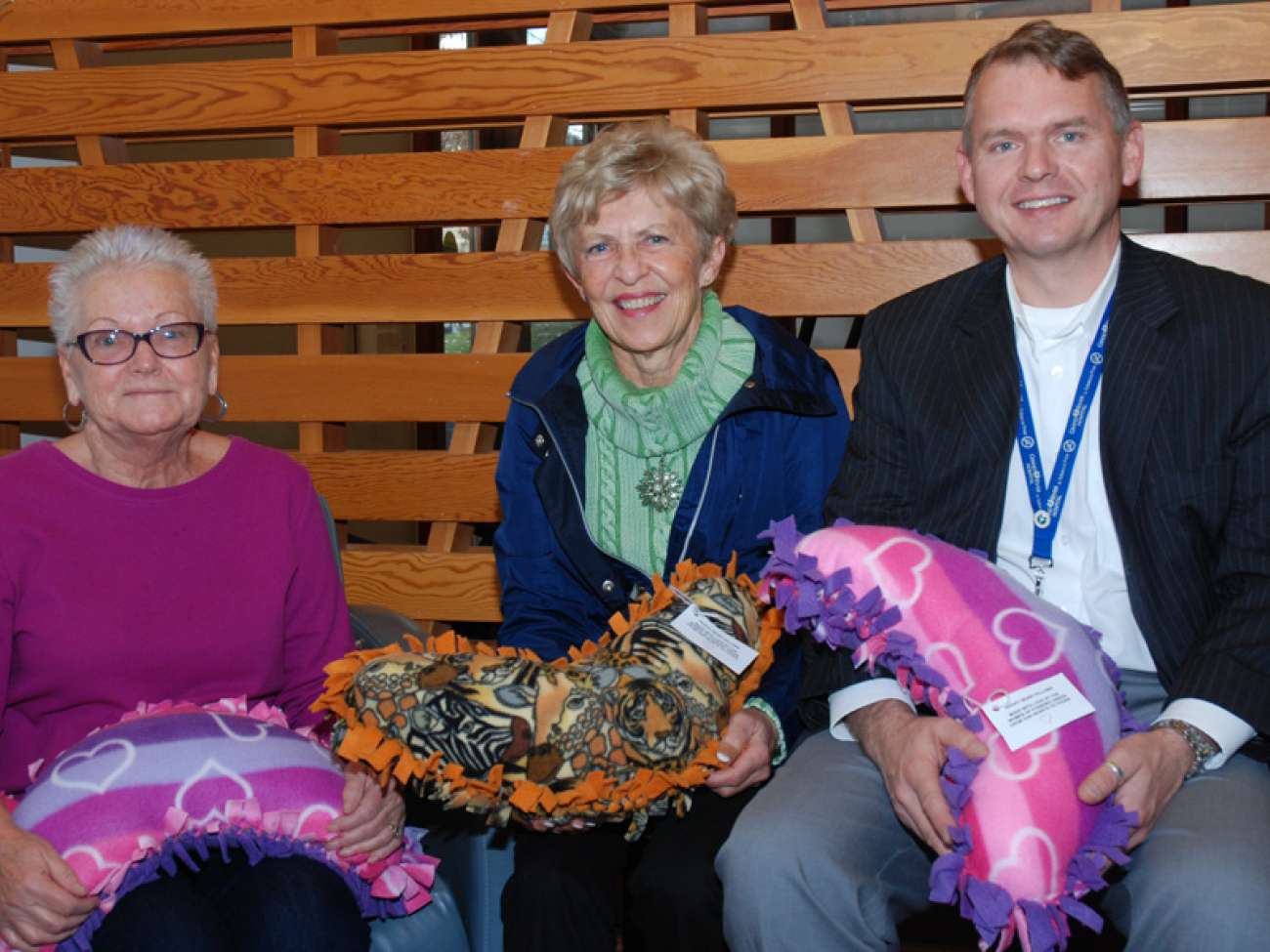 Shirley Chapman (centre) from the community of Foxboro Green drops off the latest donation of huggy pillows to patient Hildegard Anderson (left) and GRH's Owen Roszell (right)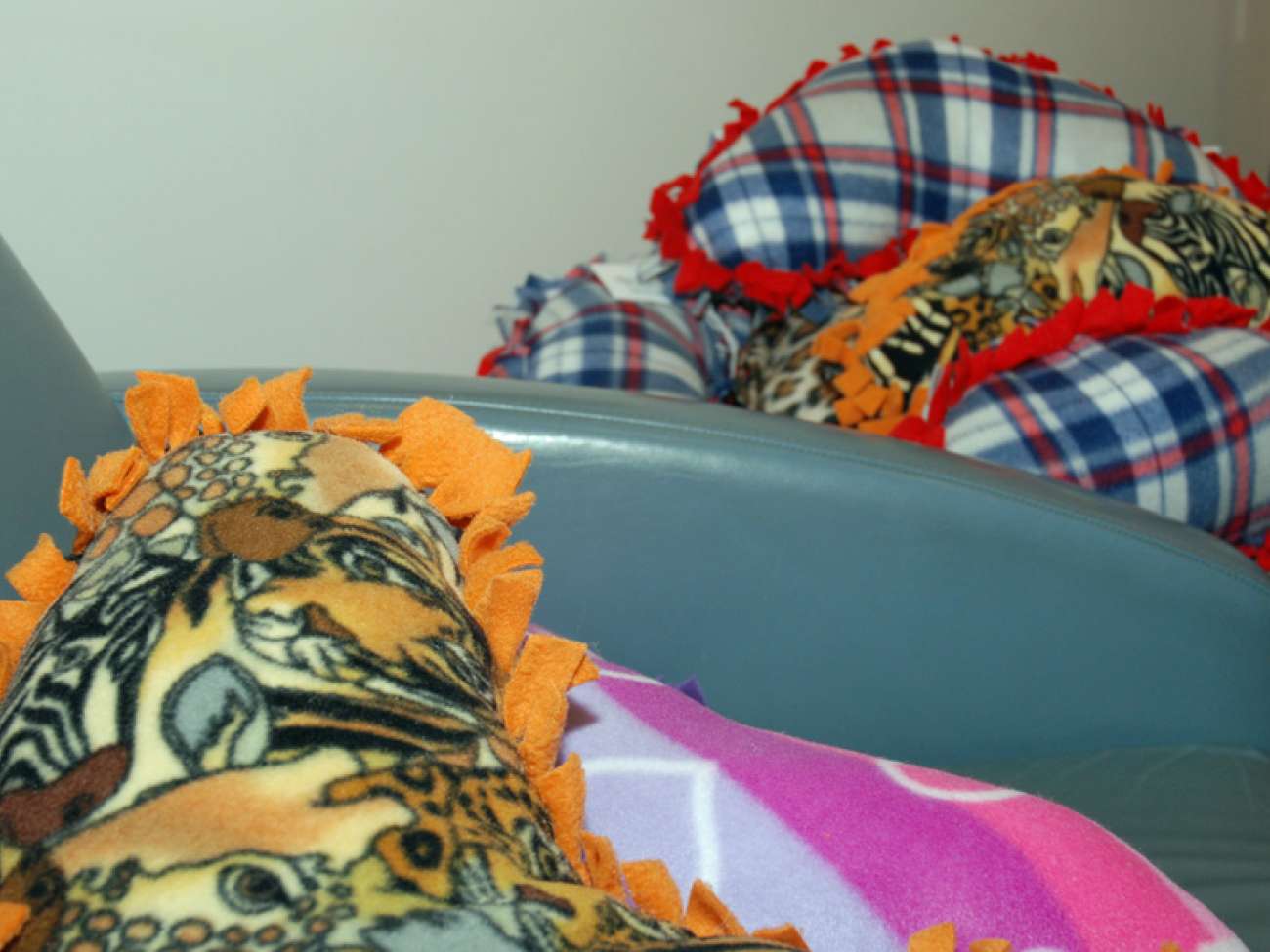 Some of the 50 huggy pillows donated to GRH's cancer centre.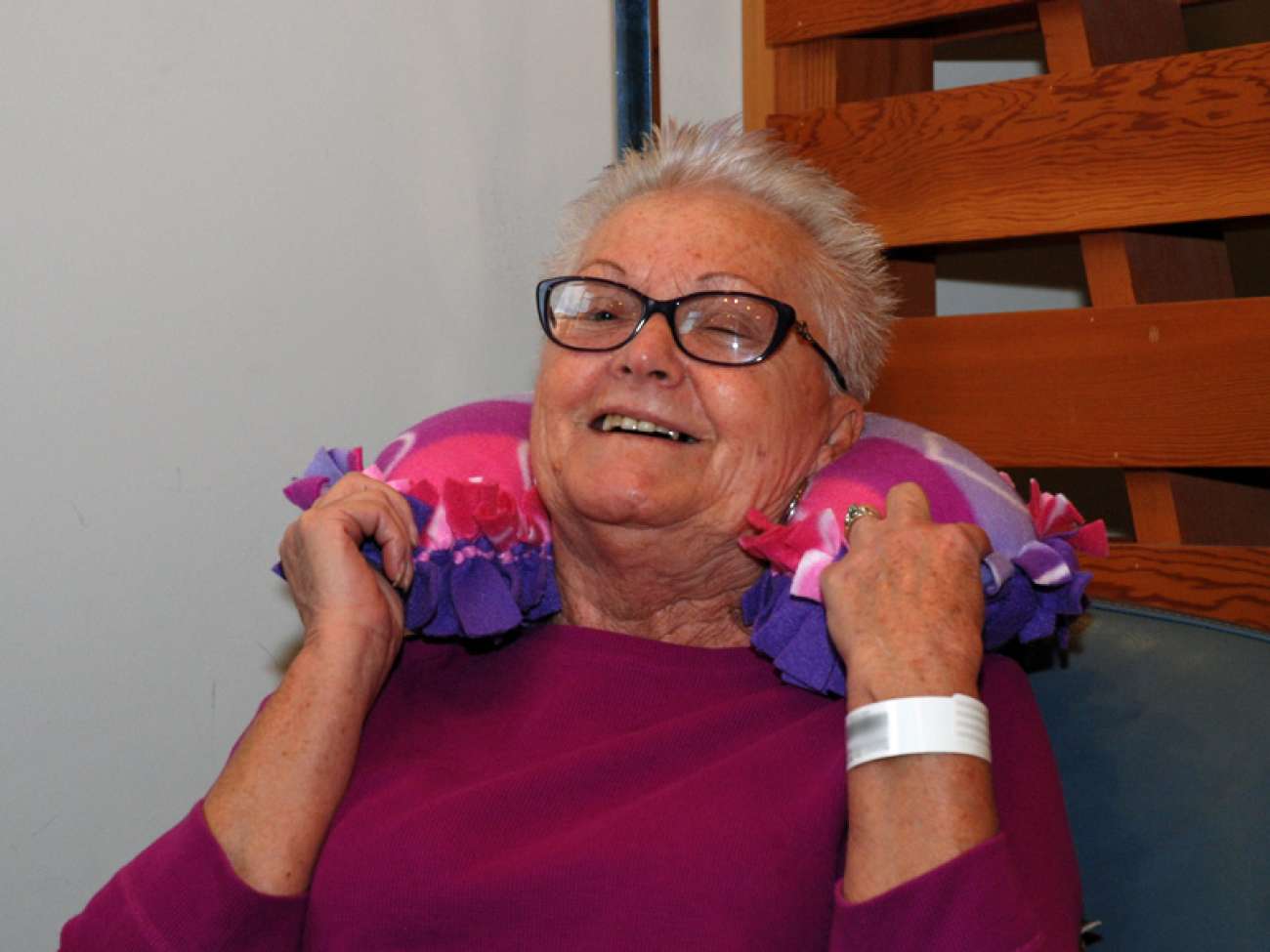 GRH patient Hildegard Anderson loves her huggy pillow, which has helped her feel more comfortable while she undergoes treatment.
Another donation of 50 huggy pillows will go to help GRH cancer patients feel much more comfortable as they undergo treatment.
The community of Foxboro Green in Baden arranged the drop off on Monday November 28th at GRH's cancer centre.
Community members made the pillows for GRH's cancer patients after seeing the success of a similar program in Florida. Volunteers have come together to produce the pillows since May 2015.
So far, they've made 1,050 pillows for cancer patients. A story outlining their efforts is on the New Hamburg Independent website (opens in a new window).
Patients such as Hildegard Anderson are thrilled with the huggy pillows. Her personal pillow has helped make her much more comfortable as she's undergoing treatment. Mrs. Anderson and her husband have even had friendly battles over who gets to use the pillow at home.
Thank you to all the volunteers at Foxboro Green for making and donating the huggy pillows to improve the lives of patients receiving cancer care.
Do you want to help patients at GRH? Here are some ways you can do so...