Posted: December 12, 2016
Slidshow Gallery: Press the tab key to access slideshow navigation, then use the arrow keys to navigate between slides, and use the tab key to access the current slide content.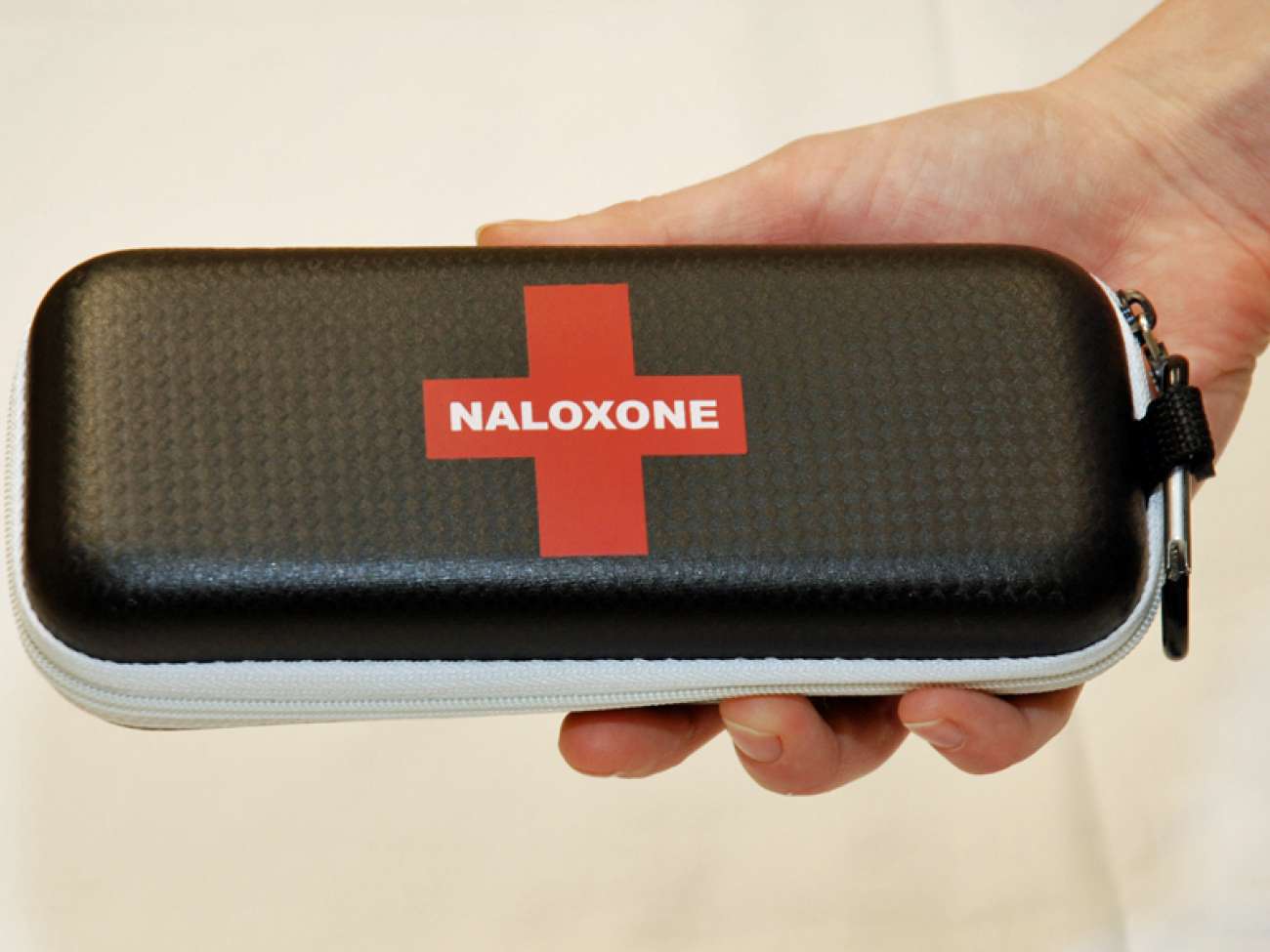 A naloxone rescue kit is a pouch that's about the size of a hand.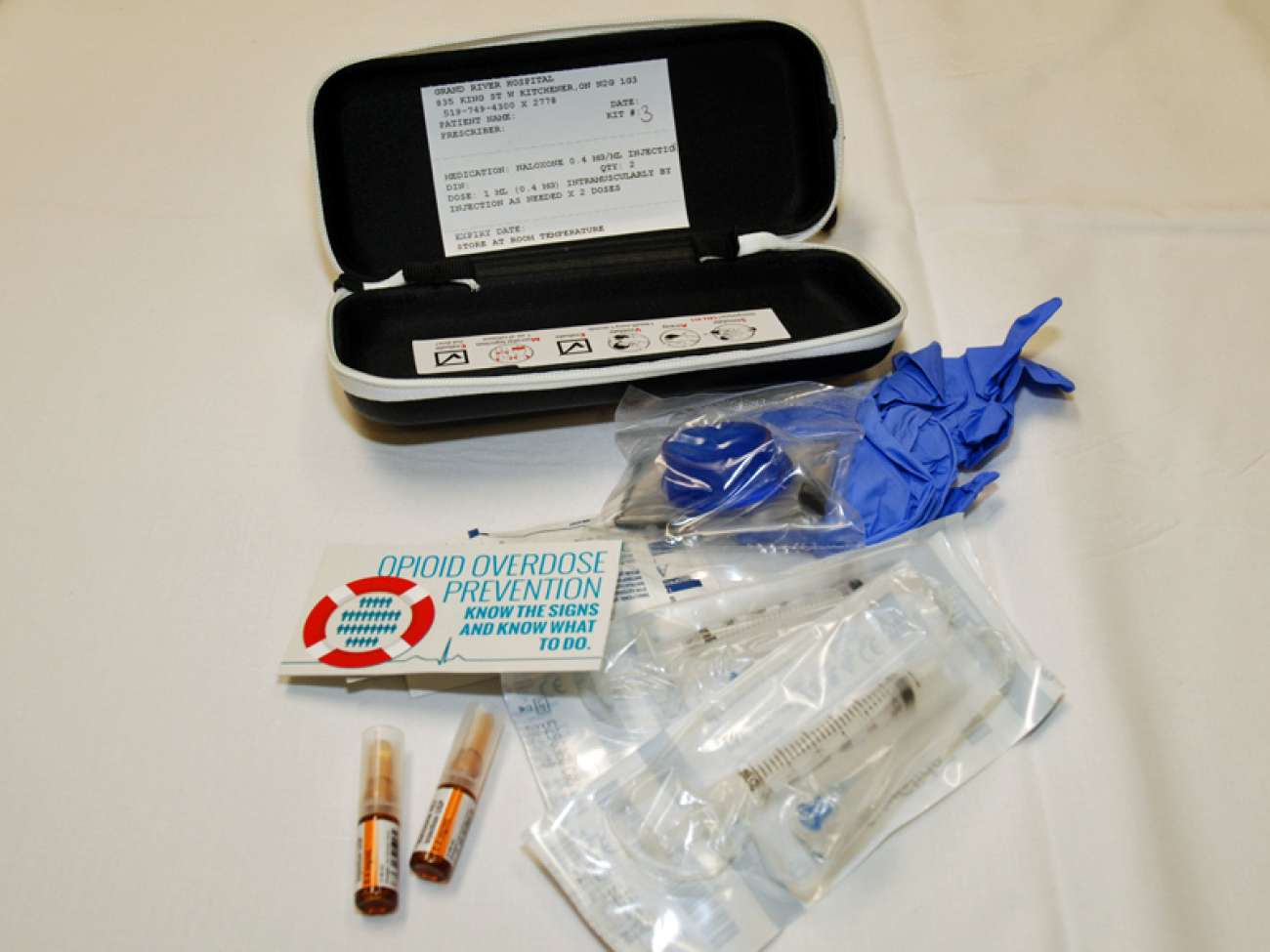 The contents of a naloxone rescue kit.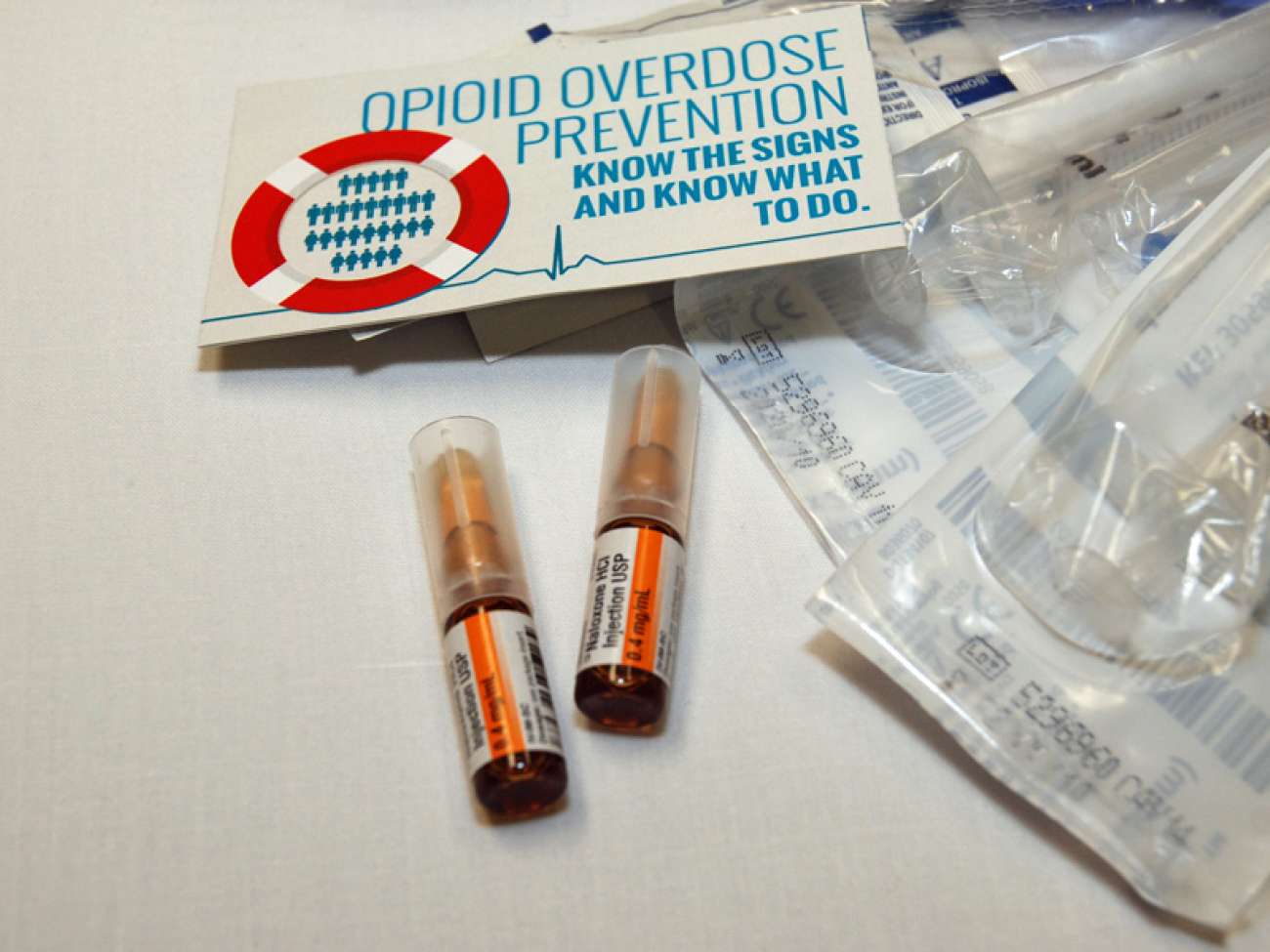 Each naloxone rescue kit includes two doses of the medication.
Care providers at Grand River Hospital's emergency department have a new harm reduction tool to help save the lives of people at risk of an opioid overdose.
A pilot project between the hospital and the Waterloo Region Crime Prevention Council (opens in a new tab) has made naloxone rescue kits available to GRH emergency department patients who present with, or are at risk of, an opioid overdose. Funding from the Waterloo Wellington Local Health Integration Network (opens in a new tab) has supported the initiative. Care providers will assess patients at risk and provide kits to those whose needs are clinically appropriate.
Select community pharmacies, Region of Waterloo Public Health and the Sanguen Health Centre offer the rescue kits. Individuals without an emergency health need are encouraged to seek kits from those providers first. 
The full list of providers in the community is as follows:
Health Care Centre Pharmacy, GRH KW Campus: 835 King Street West, Kitchener: 519-749-4227
Sanguen Health Centre (opens in a new tab), 29 Young Street East, Waterloo: 519-603-0223
Region of Waterloo Public Health (kit dispensing programs are held from the public health office by appointment or drop in on Fridays from 1-3:30pm): 150 Main Street, Kitchener or 99 Regina Street South, Waterloo: 519-575-4400
The Pharma Shoppe, 25 Joseph Street, Kitchener: 519-342-3315
Preston Medical Pharmacy, 125 Waterloo Street South, Cambridge: 519-653-1870
PharmaSave on Wyndham, 45 Wyndham Street South, Guelph: 519-763-0695
Zehrs Imperial Pharmacy, 1048 Paisley Road, Guelph: 519-826-0080
Prime Care Pharmacy, 281 Stone Road East, Guelph: 519-837-4594
Royal City Pharmacy, 84 Gordon Street, Guelph: 519-763-8975
Opioid overdoses are a significant concern for health providers. According to information compiled by GRH's emergency department:

Opioid overdoses are the third leading cause of acute death in Ontario.
The Office of the Chief Coroner of Ontario estimates that more than 700 people died from opioid toxicity in Ontario in 2015.
In the Waterloo Region, about 700 individuals are seen in emergency departments annually because of drug overdoses.
In 2014 in Waterloo Region, overdose deaths (23) were the third leading cause of acute mortality… higher than the number of deaths caused by motor vehicle collisions (16).
The partnership has led to the purchase of 100 rescue kits to be provided to GRH emergency patients in need. The kit is a small, hand-held pouch that includes two doses of naloxone, syringes, gloves, a rescue breathing mask and instructions.
Naloxone counter-acts the effects of opioid drugs such as fentanyl, heroin, codeine, hydrocodone, morphine, hydromorphone, oxycodone, methadone and others.
It is vitally important that a 9-1-1 call takes place as soon as a suspected opioid overdose is discovered. Naloxone has a short duration, and most opioids can outlast its effect.