Posted: December 23, 2016
Slidshow Gallery: Press the tab key to access slideshow navigation, then use the arrow keys to navigate between slides, and use the tab key to access the current slide content.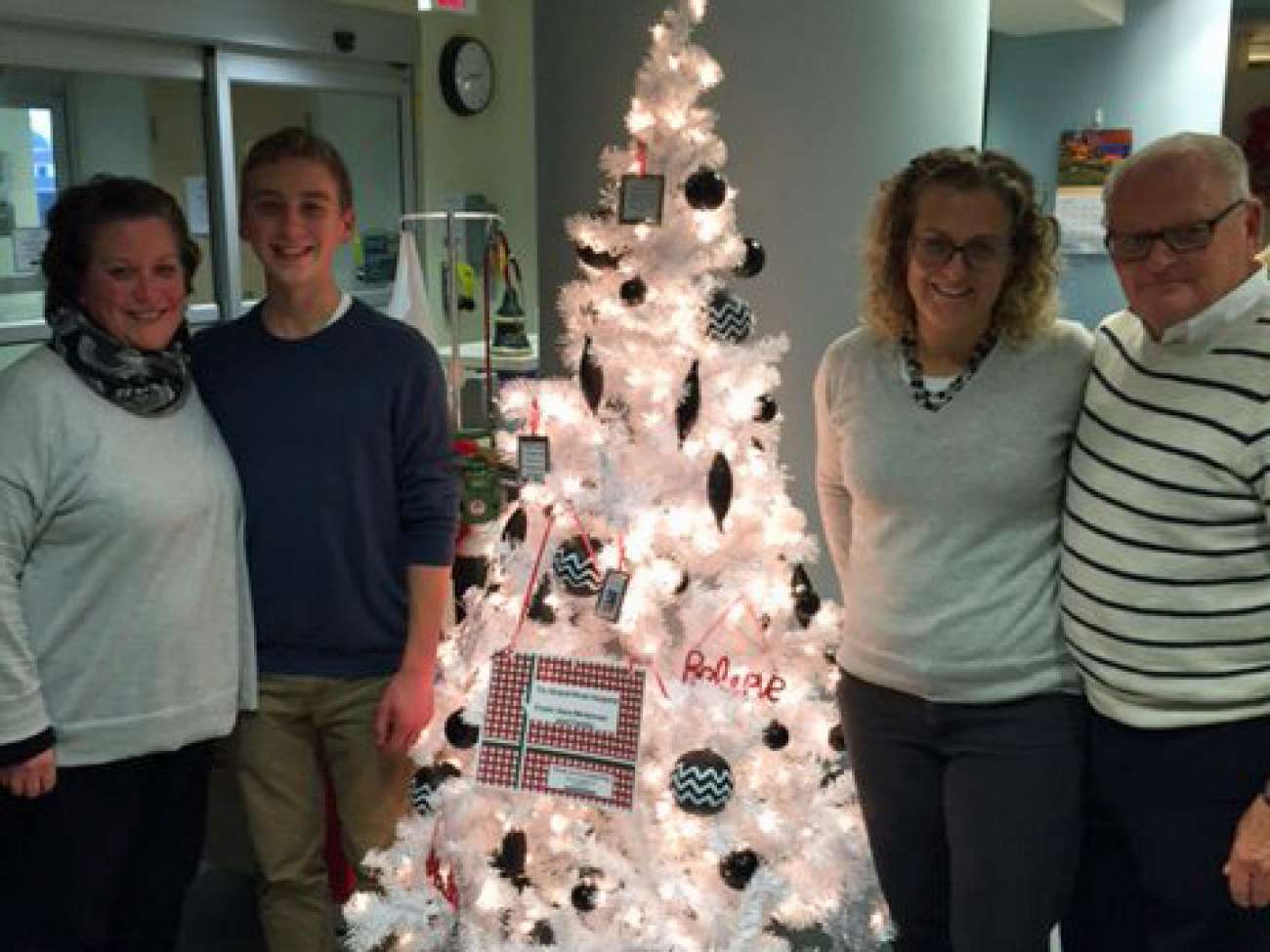 The people who made the tree happen include (left to right) Blake's mom Heather McLennan, Blake, his aunt Sara McLennan and his grandfather John McLennan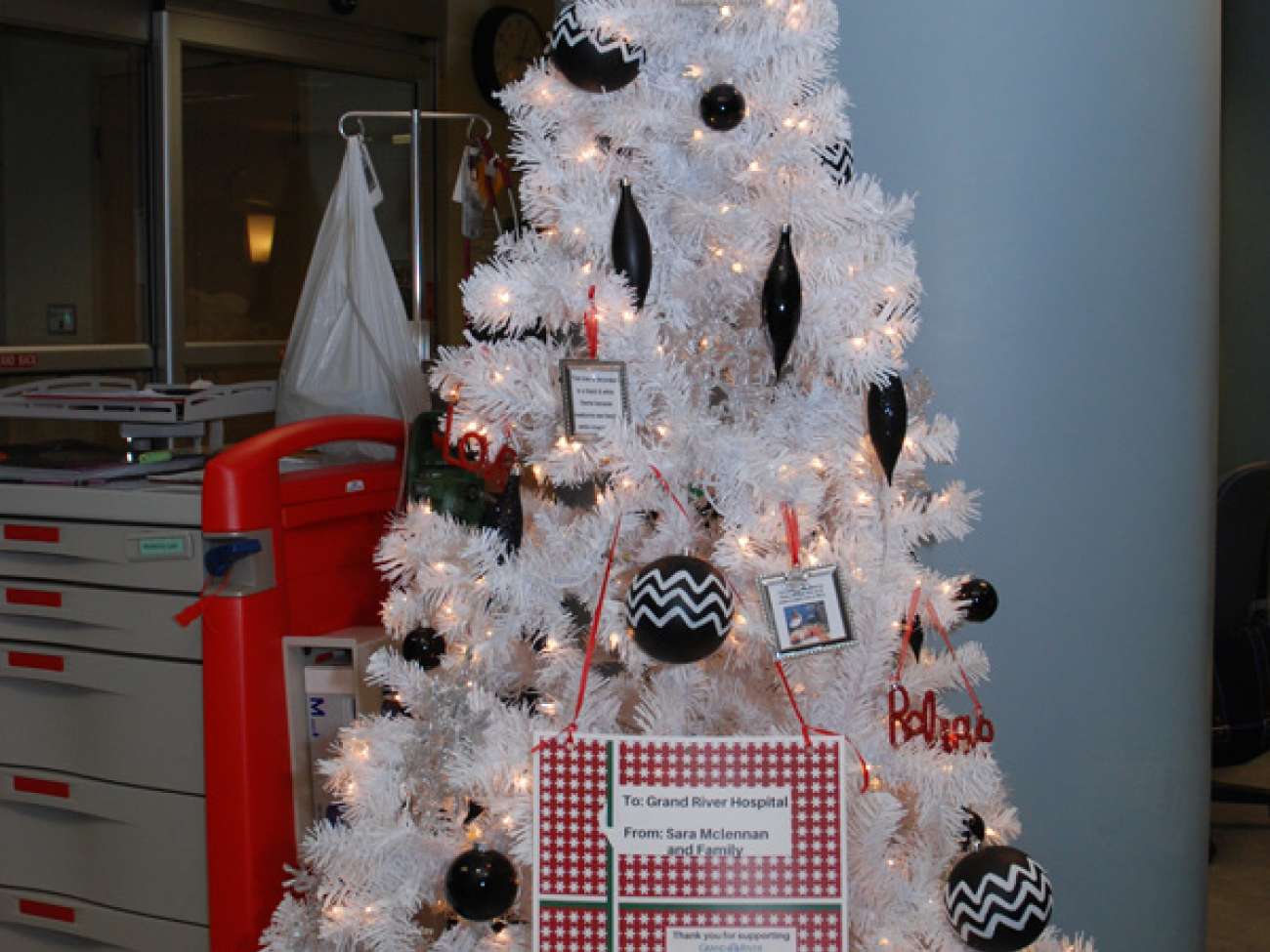 Blake's donated Christmas tree.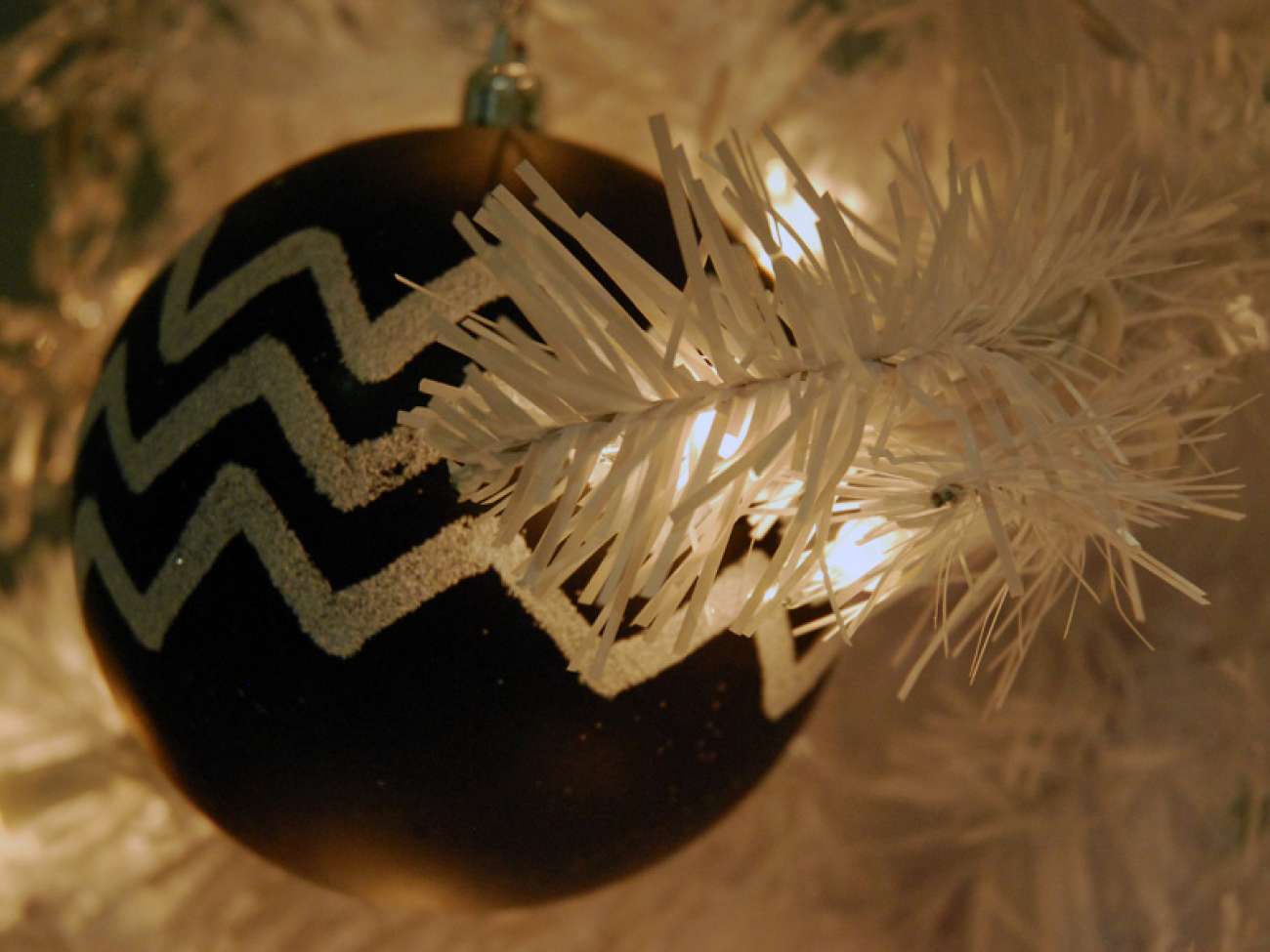 Blake chose a white tree with black ornaments as newborns can more easily see such contrasting tones.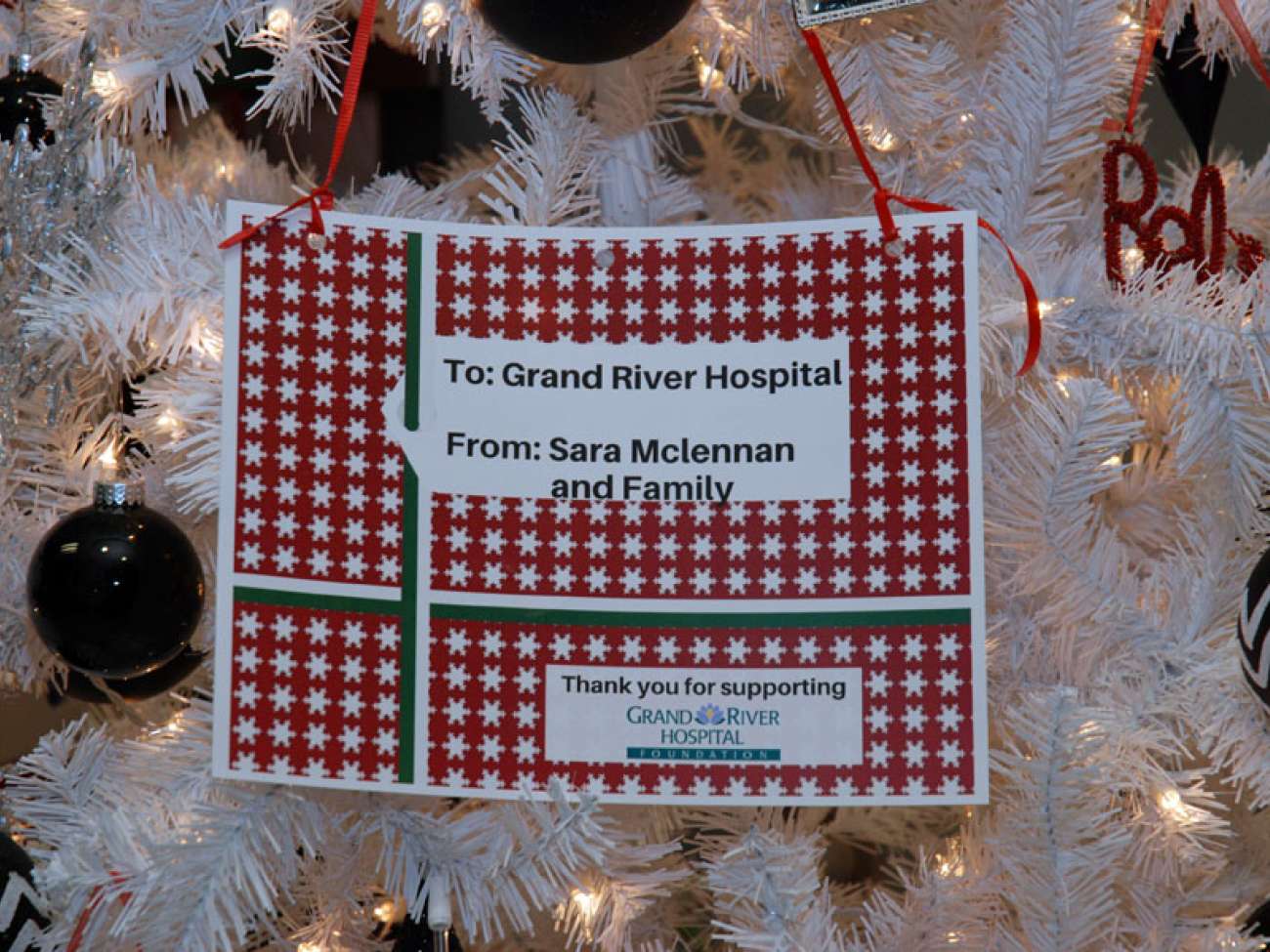 A credit tag for the tree.
GRH's neonatal intensive care unit was there to care for Blake Morton in his early days.
That's why the 17 year old was so compelled to give back to the unit this holiday season.
"I was born eight weeks premature. I spent five days at Mount Sinai before they brought me to Grand River's neonatal unit. I spent two-and-a-half weeks there," he explains.
That strong connection led Blake and his family to arrange for the donation of a decorated Christmas tree to the NICU for this holiday season.
"My aunt Sara is involved in the hospital foundation board," Blake adds. "Sara was the biggest help because she contacted the right people to organize it and bought the supplies, but it made me very happy to do this for the neonatal unit because of my time spent there." 
The tree is white with black decorations on it. Blake chose these colours because newborns see black and white high contrast images better than coloured images.
"I met all the staff working in the NICU when we were decorating, and they really liked the theme we picked out for the newborns. Also, Dr. Ian Wilson, who looked after me when I was in the NICU, saw it and he said it was a great idea and that he loved it," Blake adds
"We thought it was important for families who have babies in the NICU to be able to see decorations over Christmas time, and to see that babies who are born so prematurely can have a healthy, happy future!"
"We greatly appreciate Blake's family's donation of the tree, and how they've tailored it for our youngest patients," said Natasha Yeates, manager of GRH's children's programs. "It's been a very special addition to the unit, and we want to thank Blake and his family for making it a reality."
GRH cares for more than 20,000 Waterloo Region kids every year. The hospital's NICU is the most advanced in the region. GRH offers a number of inpatient and outpatient services for children and youth. The hospital is also home to a POGO satellite clinic providing care for children with cancer.
Learn more about GRH's children's program.