Posted: August 15, 2016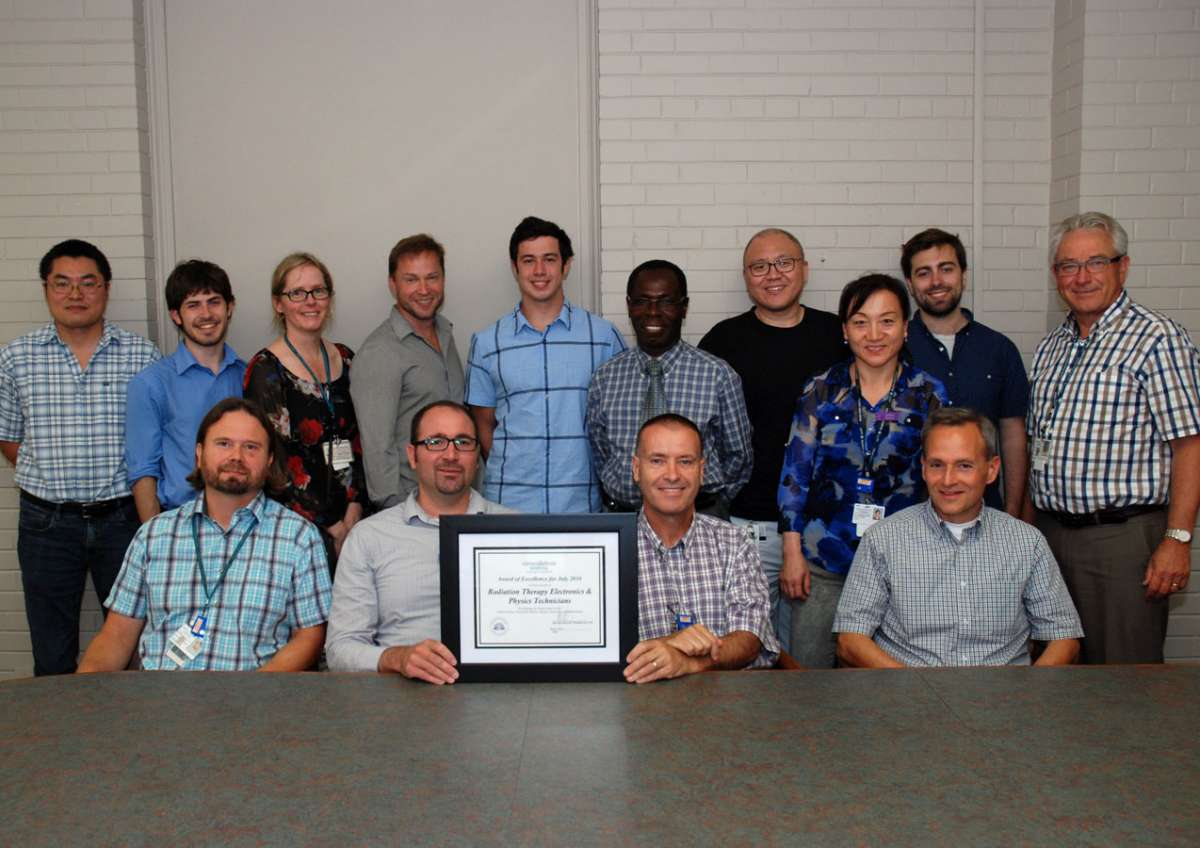 Patients at GRH depend on many experts for their care, whether they're the front-line providers helping patients directly or support staff who keep high-tech equipment at peak performance.
One such group is hospital's radiation therapy electronics and physics technicians, who've won GRH's team award of excellence for August. This team keeps the cancer centre's five radiation treatment machines as well as medical imaging equipment used in care planning in tip-top shape.

The techs were recognized for their dedication in keeping our advanced cancer services up and running for the benefit of patients. Some of their attributes are as follows:
Compassion: they come running the minute they receive a phone call or page that therapists need assistance in radiation therapy. They keep machines running efficiently and deal with the stressful situations of breakdowns.
Collaboration: they work with therapists to help deliver complex treatments to patients with unique needs. They are dedicated to making therapists' work easier and in turn patients' treatments better.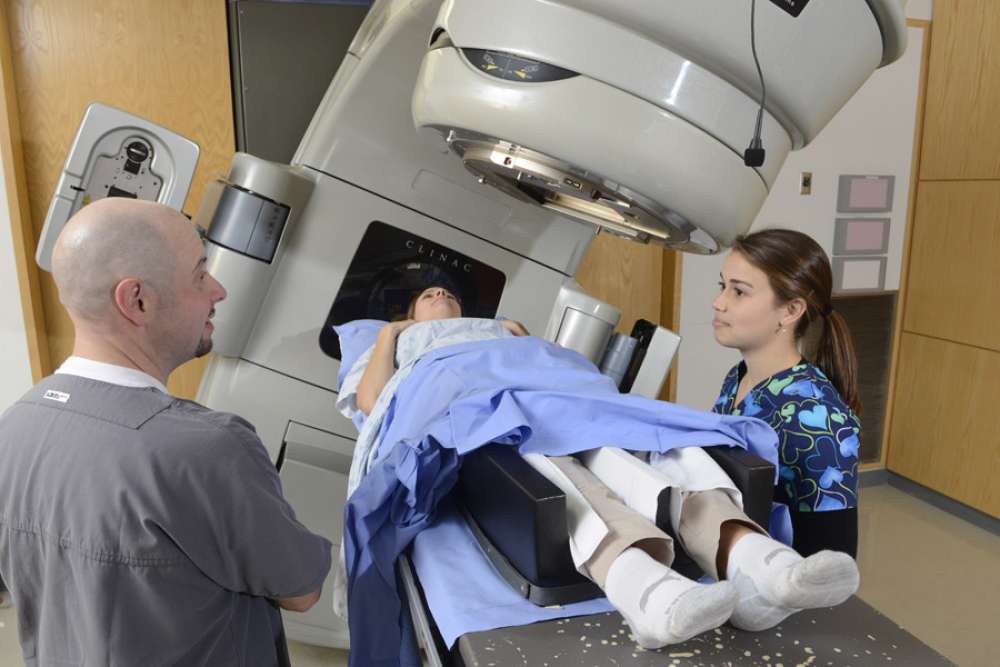 Positive attitude: when are called to help fix something they always come with a positive attitude. They take the time to chat, ask therapists how things are going and even joke a little too.
Professionalism: they have radiation treatment machines ready in a timely manner and keep them running. They start early in the morning and work sometimes late into the evening and weekends to ensure that things continue to run smoothly.
Respect: they always say hello in the hallways or wherever you run into them. They acknowledge patients and are always polite and courteous.
Their nominator added, "Our department would not be able to run without these guys. They do our warm ups, our shut downs, our maintenance and fix what we break. They are an integral part of the team and always go above and beyond to make sure they have done all they can do to lend a hand. With their help, we can deliver exceptional care to our patients and do the work that we do in radiation therapy."
Congratulations to our radiation therapy electronics and physics technicians! Thank you for your service and dedication.