Posted: March 13, 2017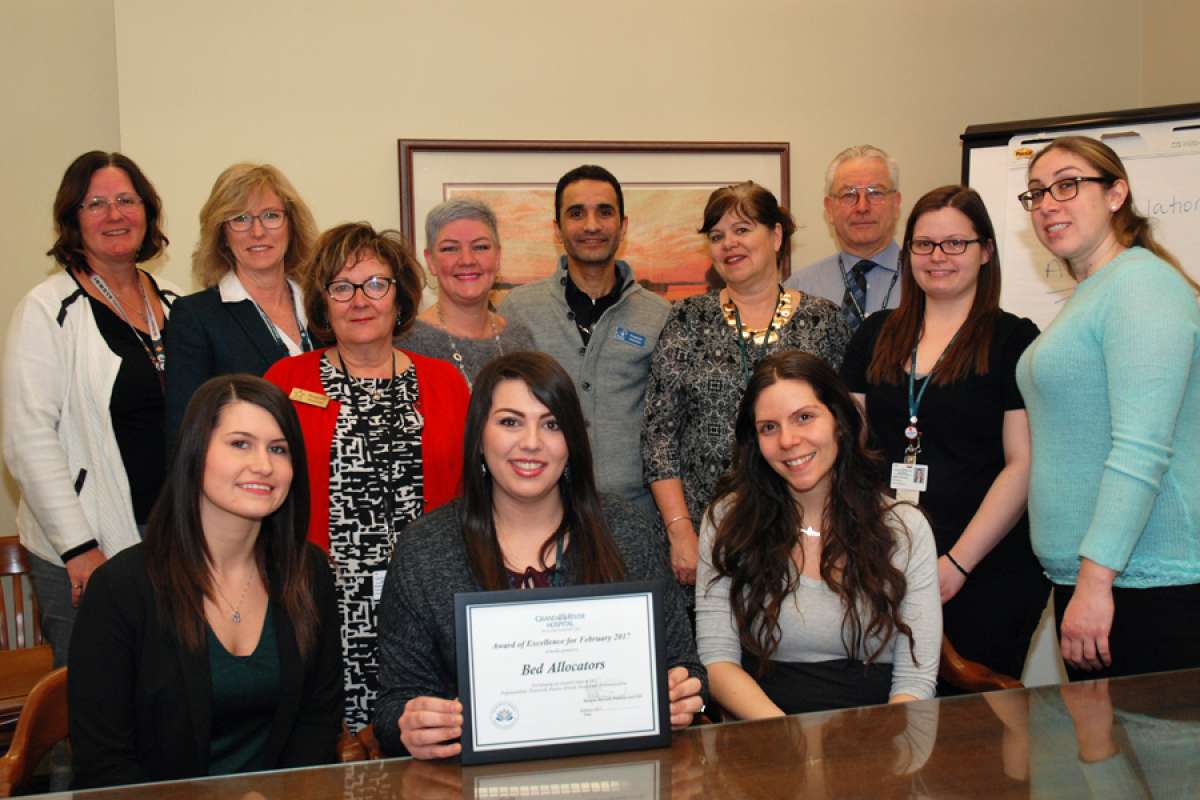 Making beds available at a busy hospital like Grand River is a constant dance of admissions, discharges and transfers.

Thankfully, GRH is fortunate to have a fabulous group of bed allocators who keep this dance moving along well.
This team has won the hospital's latest award of excellence for their work in supporting patient care throughout Grand River Hospital.
The bed allocation team works from seven in the morning until midnight every day to arrange bed needs for patients.
The team was recognized for meeting the hospital's values during recent work with the mental health and addictions program:
Compassion: GRH manager of patient access and flow Colleen Backewich (herself an award of excellence winner) is the team's lead. She and her staff recognized the importance of increasing access to mental health and addictions beds and to reduce patients' wait times in Waterloo and Wellington emergency departments.
Collaboration: the team worked with the mental health and addictions program to establish new processes to meet data entry requirements, and facilitate sharing of information across the local health integration network to improve timely access to beds.
Positive attitude: the team took on extra work to support a new mental health and addictions provincial hospital bed resource board and a daily (including weekends) teleconference with other area hospitals.
Professionalism: not only did the team take on extra responsibilities and worked closely with the mental health and addictions team, they have also supported performance improvements at GRH.
Respect: for mental health and addictions patients and the care team, the bed allocation team quickly and wholeheartedly joined together to provide an exceptional response to help meet patients' needs.
Congratulations to GRH's bed allocators for helping our hospital support the needs of patients!
Learn about GRH's previous award winners