Posted: July 10, 2017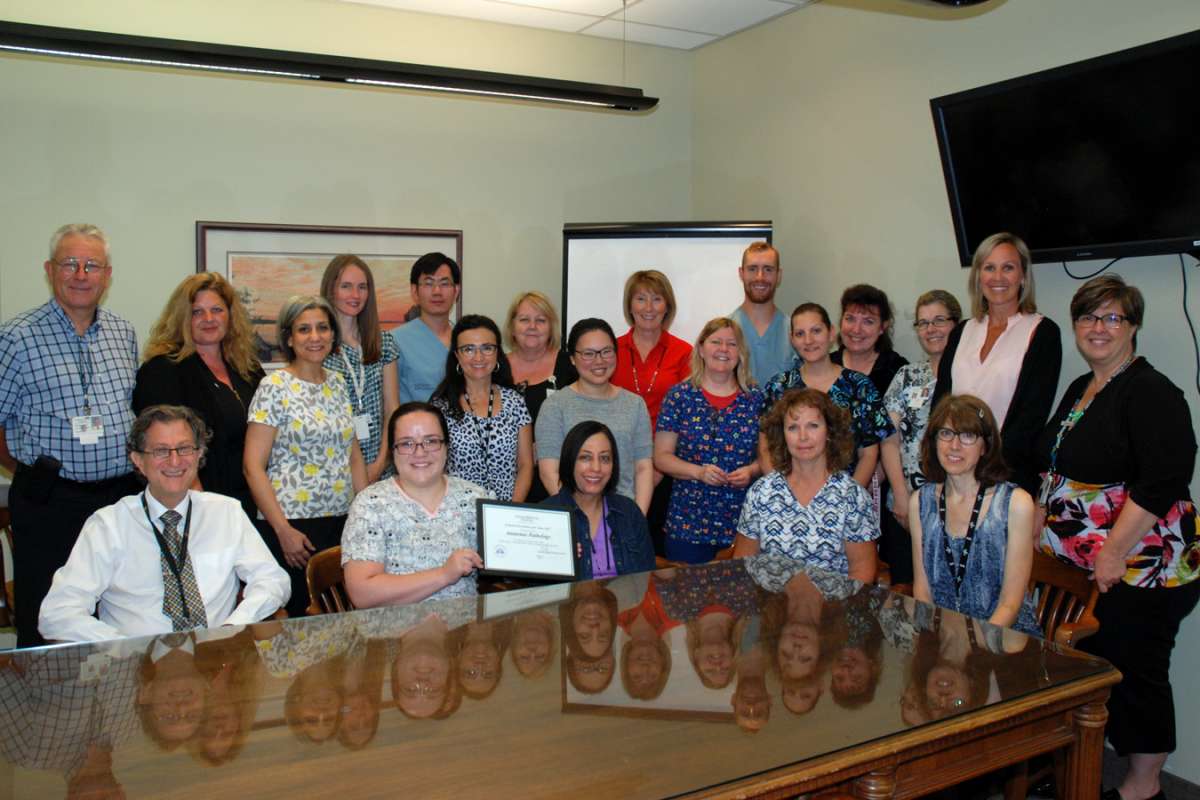 Grand River Hospital's anatomical pathology team has won the hospital's latest award of excellence for their outstanding work behind the scenes in supporting potential cancer diagnoses.
The team is responsible for processing tissues and fluids for further study by the hospital's complement of pathologists. The 40 member team deals with 19,000 cases a year.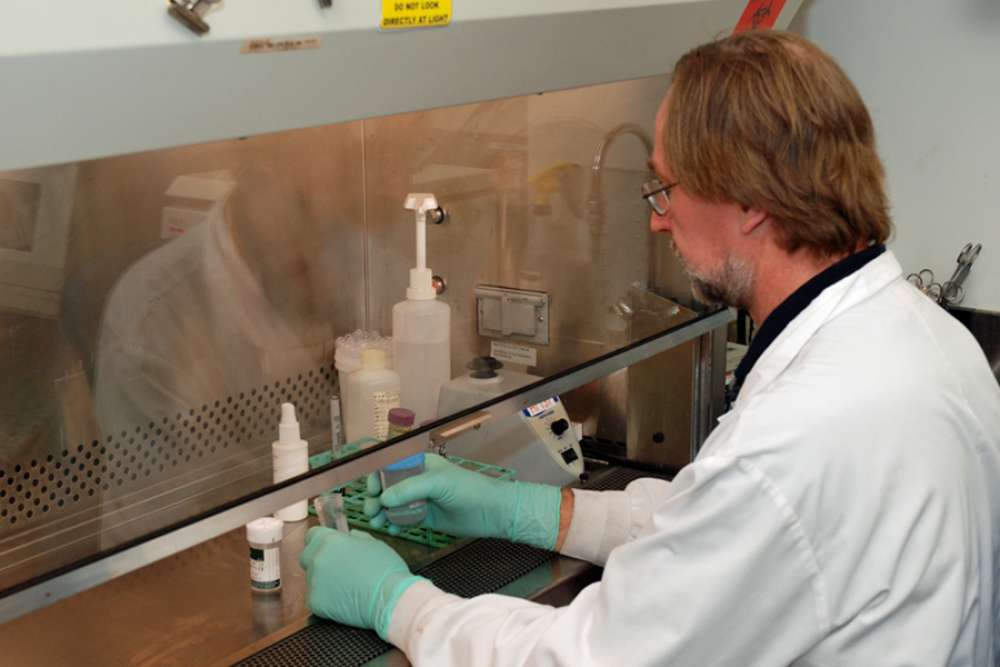 The work of the team requires very careful preparation of tissues and fluids. There can be dozens of processes involved, each requiring an intense attention to detail. Preparation can take time due to the complexity of the work.

The team was recognized for the following:
Making great strides in upgrading systems, enhancing resources and undergoing change to improve turnaround times for physicians and their patients;
Taking feedback and making positive change to improve processes and workflow;
Welcoming new students into the laboratory as part of the hospital's commitment to supporting the next generation of health professionals; and
Being an exceptional group of health professionals in a demanding and highly-detailed environment.
Congratulations to GRH's anatomical pathology team! Thank you for your detailed work to give care providers the best information to support patient care.