Posted: July 1, 2017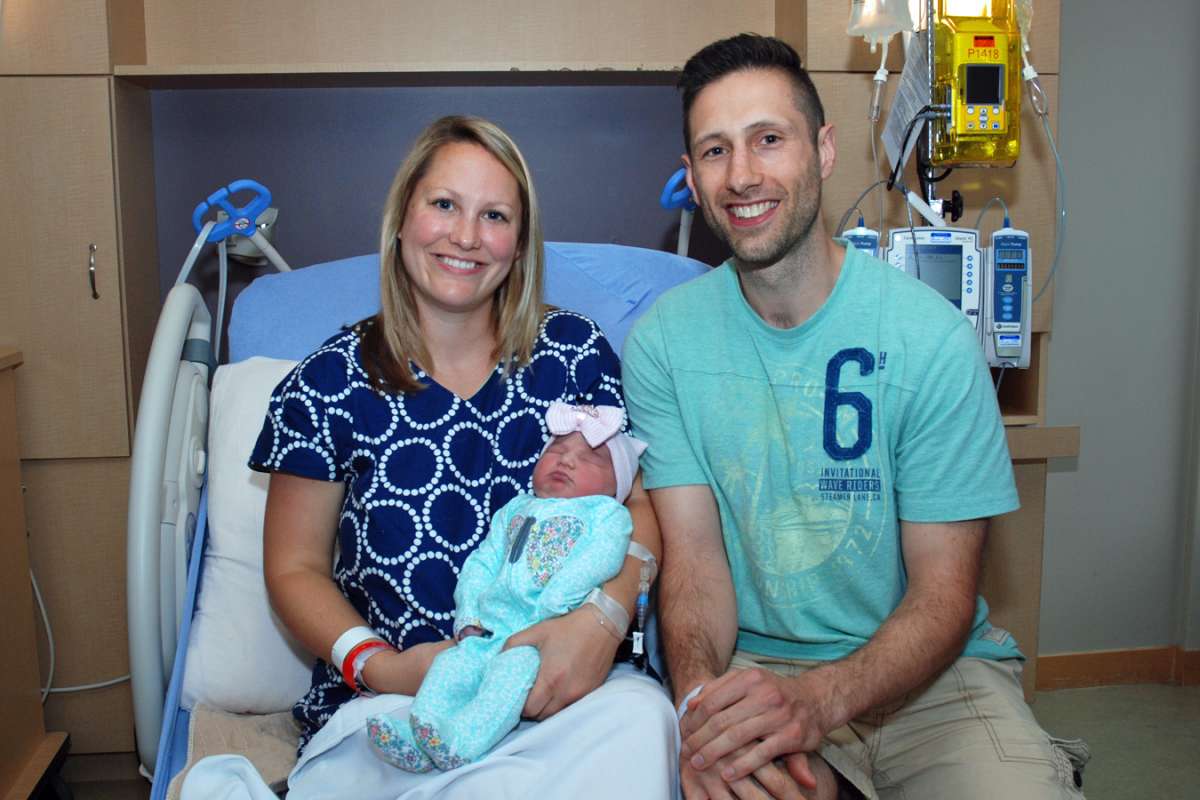 Grand River Hospital is pleased to welcome Emery Lauren Bauer, the first baby born at our hospital on Canada's 150th birthday!
Emery Lauren is the fourth child of proud parents Melanie and Andy Bauer. She was born at 5:57 this morning.
The Bauer family returned to Canada from the United States in June. They are getting settled back in Waterloo Region, and look forward to introducing their new daughter to her older sister and two brothers.