Posted: January 20, 2017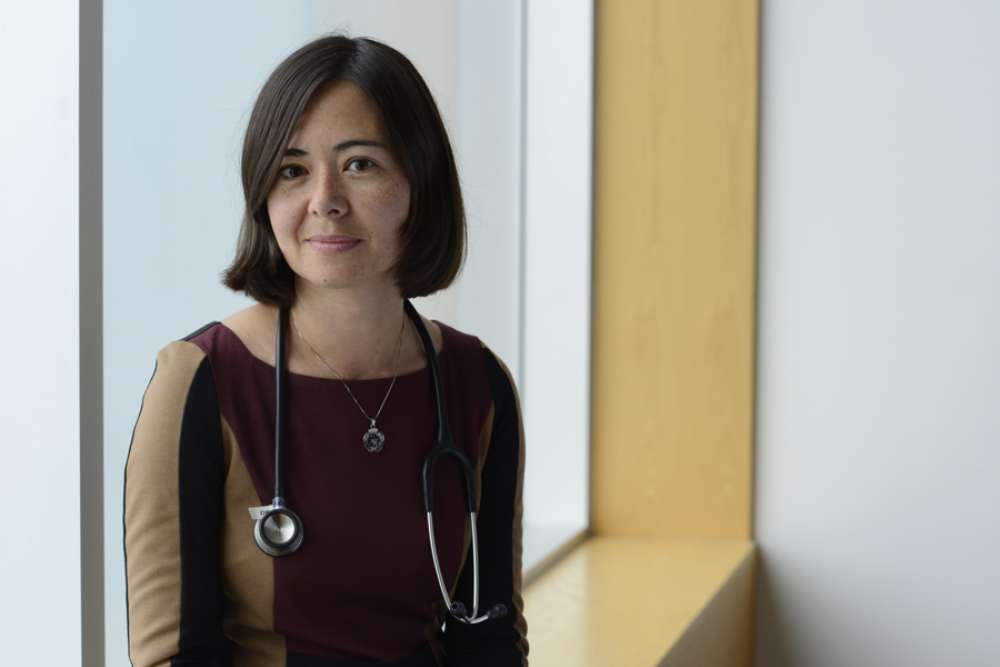 Exceptional care providers make all the difference for patients in GRH's regional cancer centre.
One such provider is oncologist Dr. Stacey Hubay, the winner of the latest GRH award of excellence for her compassionate care.
Dr. Hubay has practiced at GRH since 2002. Her nomination came from a patient, who spoke to how Dr. Hubay meets GRH's values in caring for patients…
Compassion: Dr. Hubay is always kind, caring, inspirational and lots of fun. She listens, offers very helpful idea and is non-judgmental. She treats my friends and family the same way. She really understands and accepts my thoughts and feelings.
Collaboration: if Dr. Hubay can't answer all my questions she says that she will consult with other colleagues. She talks with me and other people that I bring to my scheduled visits with her. She always welcomes people I bring. She is very honest and positive with me.
Positive attitude: positive is the exact word for Dr. Hubay. She was so gentle and supportive when she told me about my cancer, being stage 4 and what she could do for me. I saw so much caring and hope in her eyes. I look so forward to my visits with her.
Professionalism: Dr. Hubay is very professional, but doesn't hide behind her titles. She reaches out to you and becomes part of your world.  She is interested in all of me, not just my cancer. I sometimes wonder how she does her job. She is amazing.
Respect: Dr. Hubay shows respect to me, my friends and family. She shows so much enthusiasm, joy and passion in her work. She always comments on my strengths and is very interested that I dance and roller skate.
Her nominator added, "When Dr. Hubay asks questions she never interrupts or cuts me off. She looks at me as she does her medical routine. Her mannerism makes me feel confident. I am in good hands.  She is very approachable, always with a big smile. I believe that the hospital is very lucky to have such a wonderful person. She is so deserving of the award of excellence."
Congratulations to Dr. Hubay and thank you for your compassionate care for patients!