Posted: January 27, 2017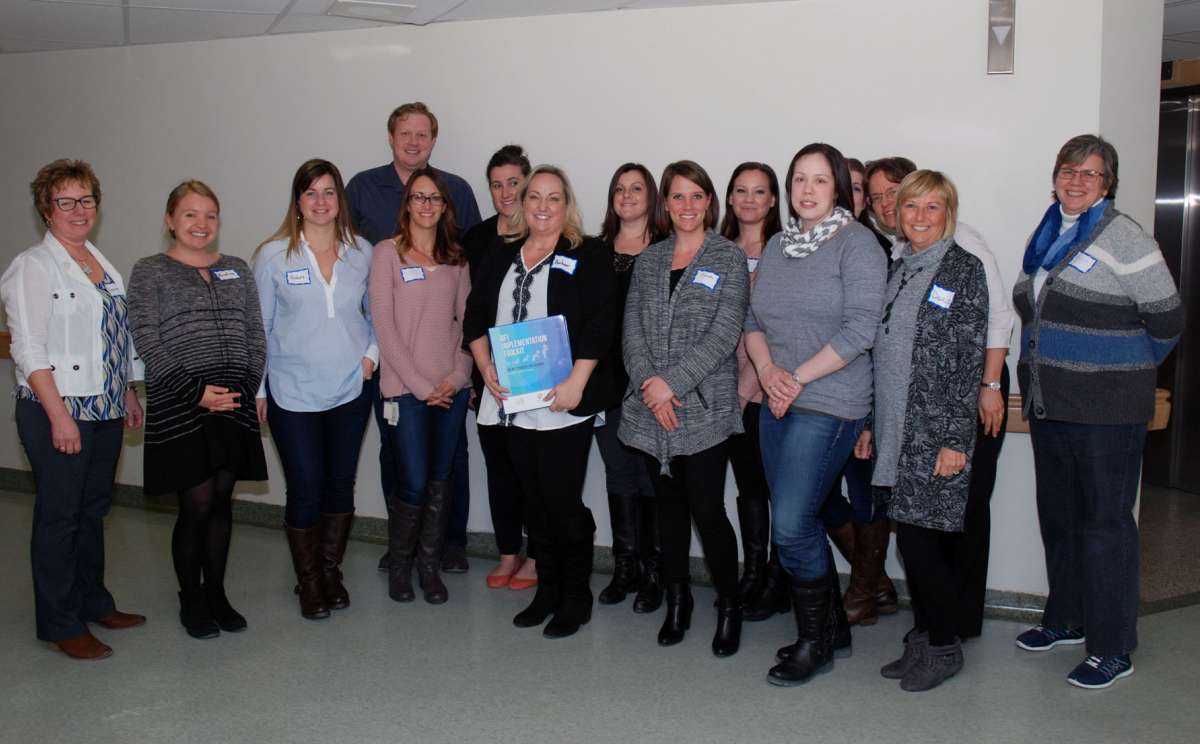 Grand River Hospital care providers plan to recertify for Baby-friendly status in 2018 and the planning kicked off today! GRH staff learned from the experts, and shared their advice and expertise with others seeking a key World Health Organization and UNICEF infant health designation.

GRH hosted a Baby-friendly Initiative (BFI) Implementation Workshop on Friday, January 27th, facilitated by the BFI Strategy for Ontario.
The Baby-friendly Initiative is a global effort to implement best practices that protect, promote and support breastfeeding. GRH achieved its baby-friendly designation from the Breastfeeding Committee for Canada in 2008. Our BFI designation has led to better care for newborns, better training for staff and more education for new health professionals.
"Health providers like sharing information. It's how we learn new practices that benefit our patients. We've learned a few things from having this designation since 2008, and want to share that knowledge so others seeking the baby friendly designation can be successful," said Jennifer Breaton, director of GRH's childbirth and children's programs.
This workshop allowed professionals who are championing the BFI in their organization to learn more about how to put this infant health program in place, and other secrets of its success. Participants included health professionals from childbirth, neo-natal intensive care, midwives, managers and other staff from GRH, Cambridge Memorial Hospital, Region of Waterloo Public Health, Stratford General Hospital and Guelph General Hospital.
Breastfeeding and breast milk has numerous benefits to a newborn baby, including the following:
Breast milk contains antibodies that help a baby have fewer infections and allergies;
Breast milk provides babies with exactly what they need to develop and grow;
Skin-to-skin contact brings the baby and mother closer; and
Breastfeeding has been linked to lower incidences of breast and ovarian cancers for mothers.
For moms interested in attending a breastfeeding clinic, the Regional of Waterloo Public Health has clinics available for mothers looking for breastfeeding support. To book an appointment with a public health nurse, please call 519-575-4400.