Posted: January 24, 2017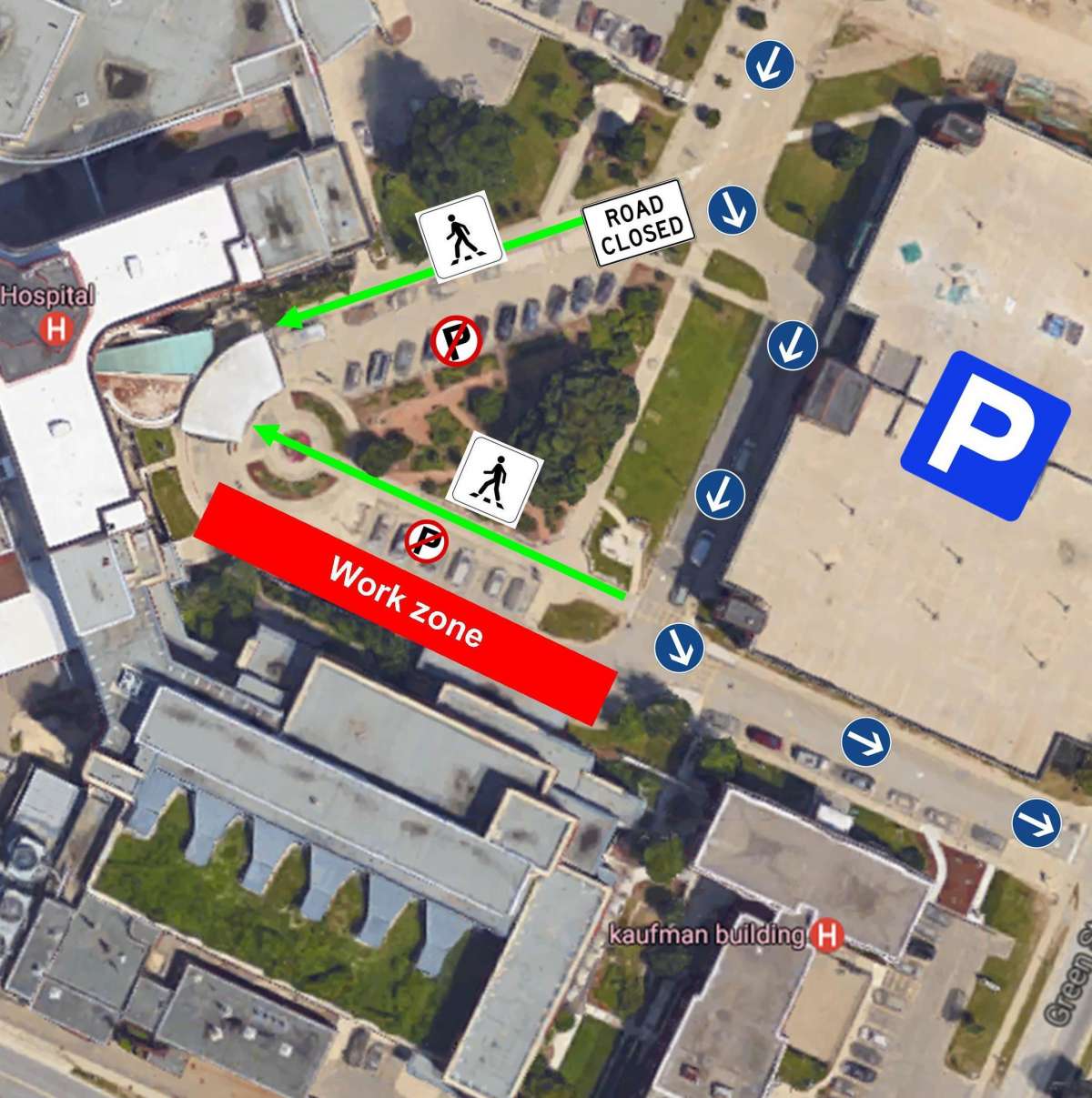 GRH will change access to the KW Campus main entrance for the morning of Sunday January 29th to allow a crane to lift a new chiller to the roof of the cancer centre.
Crews will bring a crane in front of the cancer centre from Green Street at approximately 0700hrs. The crane will be in place until approximately noon.
The main driveway loop will be closed to vehicle traffic. The revolving front door will remain open.
Drivers will be able to use the main driveway to access the garage, or drive past the garage to Green Street.
Accessible parking will not be available near the main or cancer centre entrances, but there is plenty of accessible space in the garage.
Drop offs can take place by the Kaufman building, or the emergency department entrance. We will have additional security officers available to help patients and families.
Pedestrians walking from the garage will be re-directed around the work site to the revolving door. The main driveway's side-walk will remain open.
We have timed this work to have the least possible impact on patients, families and staff. We do regret any inconvenience this may cause.