Posted: April 30, 2017
Slidshow Gallery: Press the tab key to access slideshow navigation, then use the arrow keys to navigate between slides, and use the tab key to access the current slide content.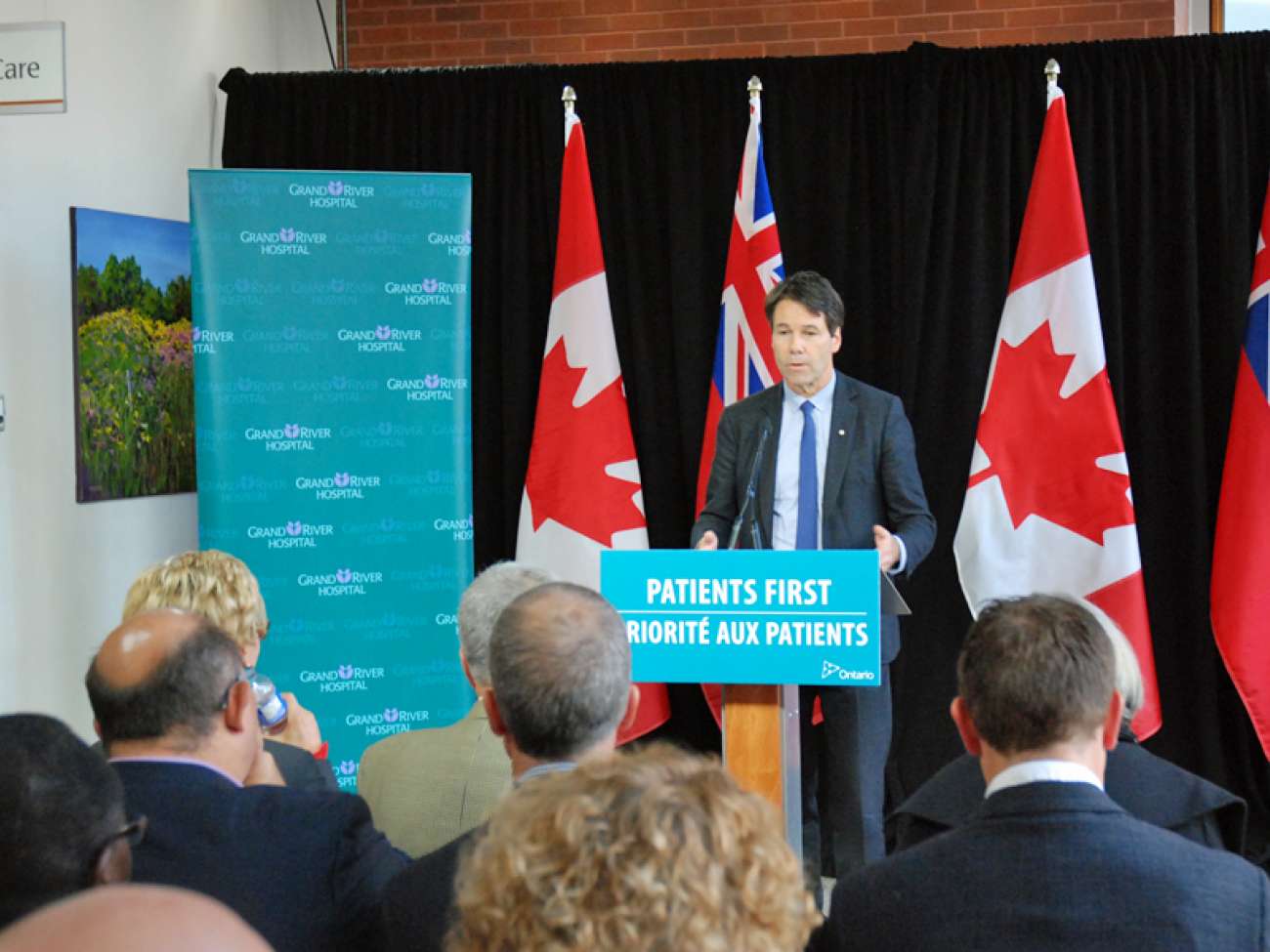 Health Minister Dr. Eric Hoskins announces the start of construction to allow the installation of new cancer treatment equipment (from November 2016).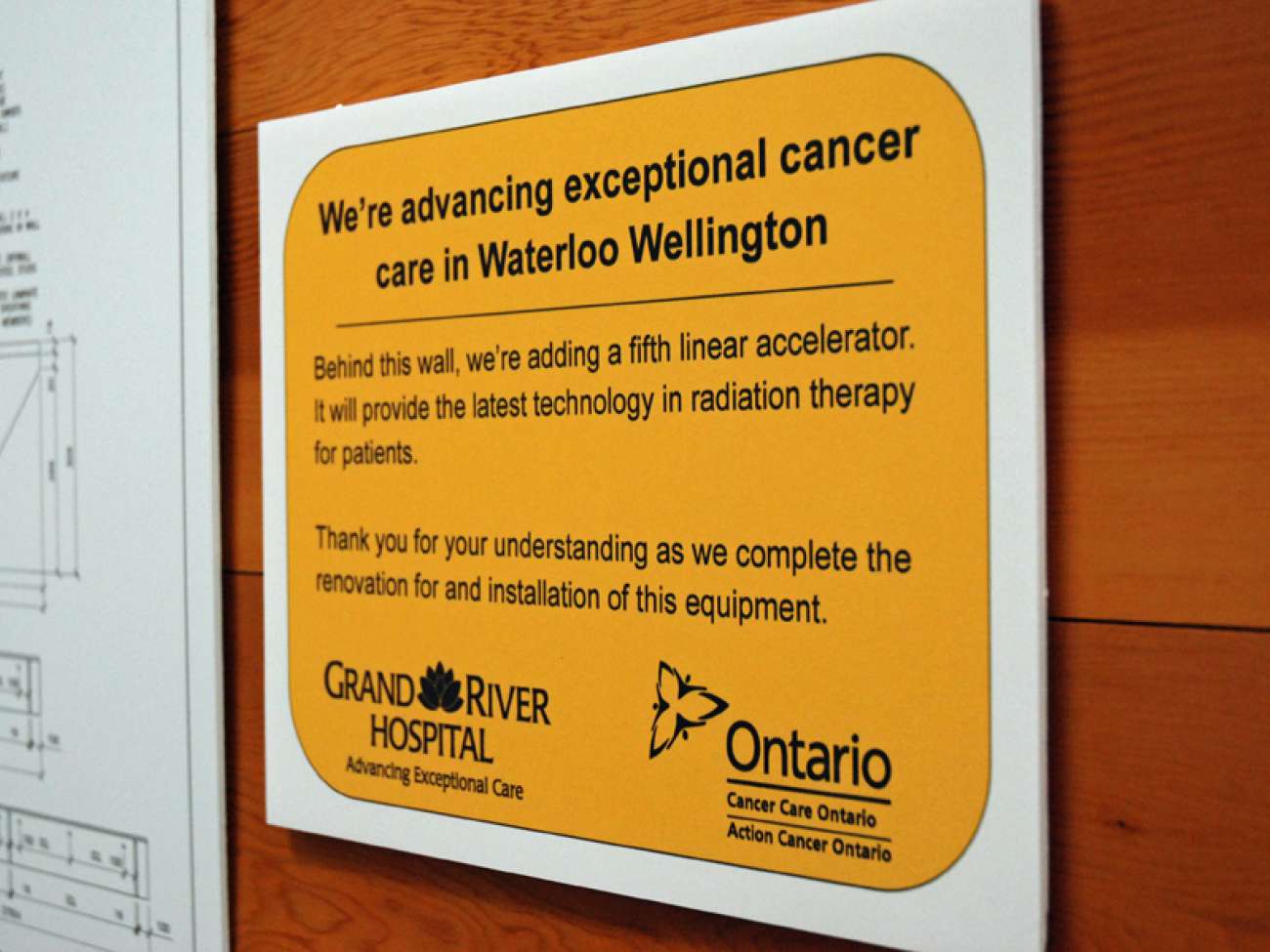 Renovation and installation of the new linear accelerator happened through the winter of 2016/2017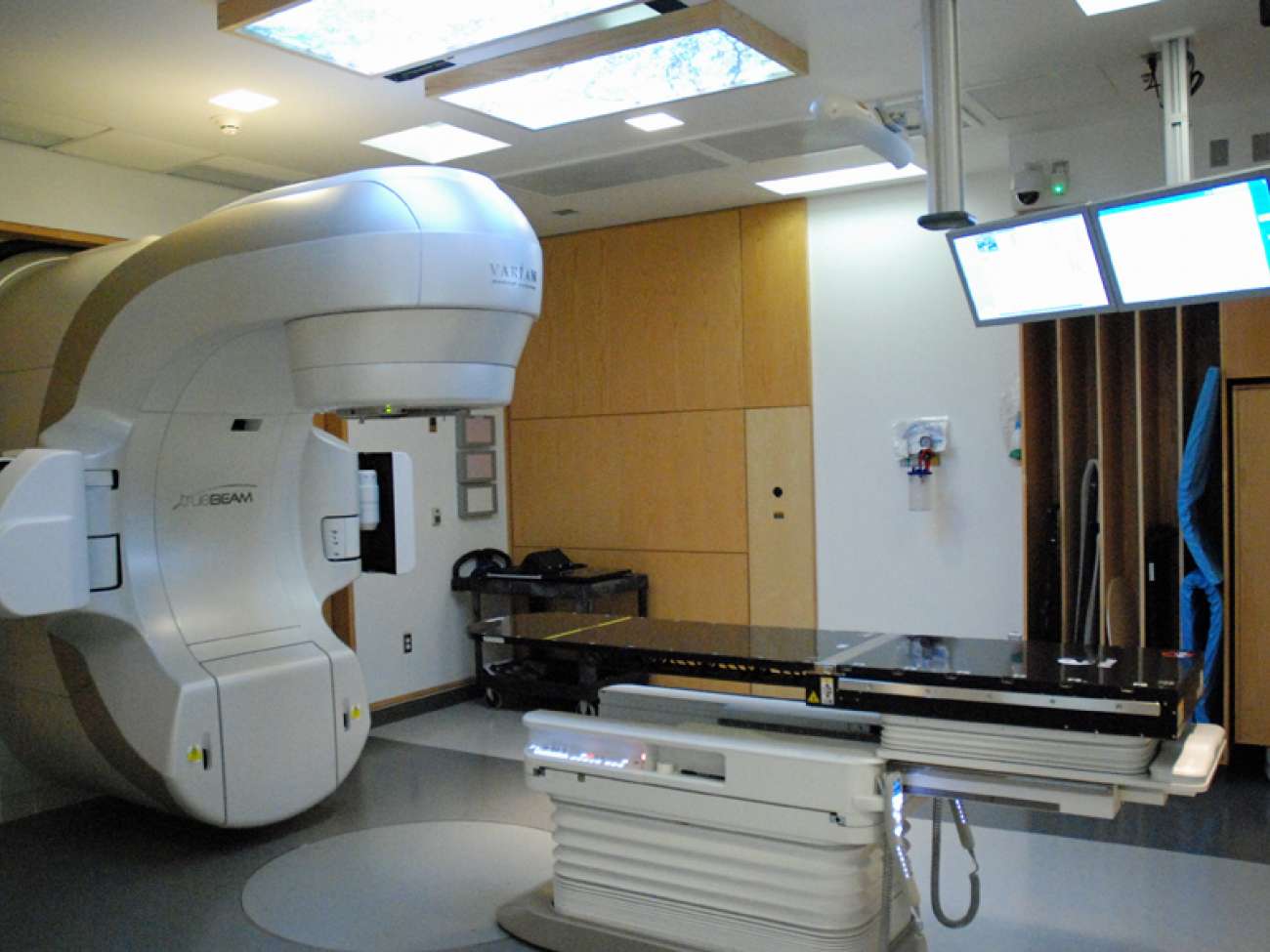 The new linear accelerator after testing and calibration.
Another view of new linear accelerator, which will provide capacity to treat another 400 cancer patients a year.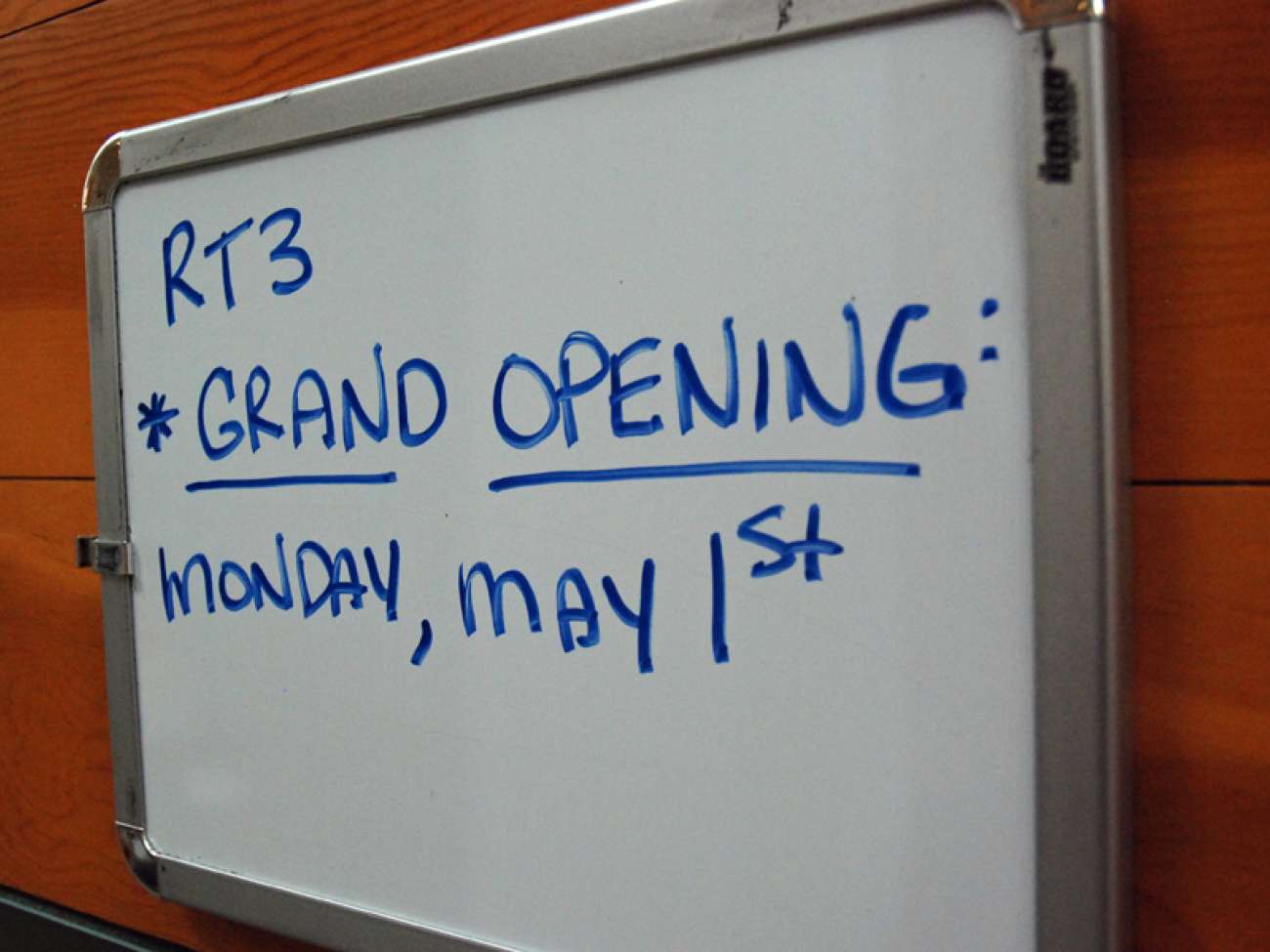 Staff members have been excited about the start up of the new linear accelerator.
GRH will provide cancer patients with radiation therapy via its fifth linear accelerator, capping off several months of construction, installation and precision testing.
As of Monday May 1st, the hospital will officially activate the new machine in GRH's regional cancer centre. A linear accelerator is a radiation treatment unit used to stop cancer cells from growing and repairing themselves.
The new linear accelerator is the fifth such radiation therapy treatment unit in GRH's cancer centre, which serves patients throughout Waterloo Region and Guelph Wellington. The new unit has the capacity to increase the number of patients treated by 24 per cent, and enable approximately 400 more patients to be treated each year.
The installation of the new radiation treatment unit was part of the Government of Ontario's $5.42 million investment through Cancer Care Ontario in technology for cancer care at Grand River Hospital.
Generous community donors to the Grand River Hospital Foundation have also contributed $506,000 in recent years towards renovations associated with installing new or updated equipment in several radiation therapy bunkers.
GRH's regional cancer centre has played a huge role in cancer care. Since it opened in 2003, the centre has provided radiation therapy to more than 7,300 patients in 104,000 visits and chemotherapy to more than 9,200 patients in 65,000 visits. The centre also provides a very wide range of supportive care services to help patients and families.
The hospital has also benefited from the installation of a second CT simulator for cancer treatment planning. That machine produces images of a patient's cancerous tumour. That information helps to determine the appropriate dose of radiation to the tumour while ensuring a minimal dose to normal tissues.
We thank all of the individuals and groups helping to advance exceptional cancer care in Waterloo Region and Guelph Wellington.