Posted: May 5, 2017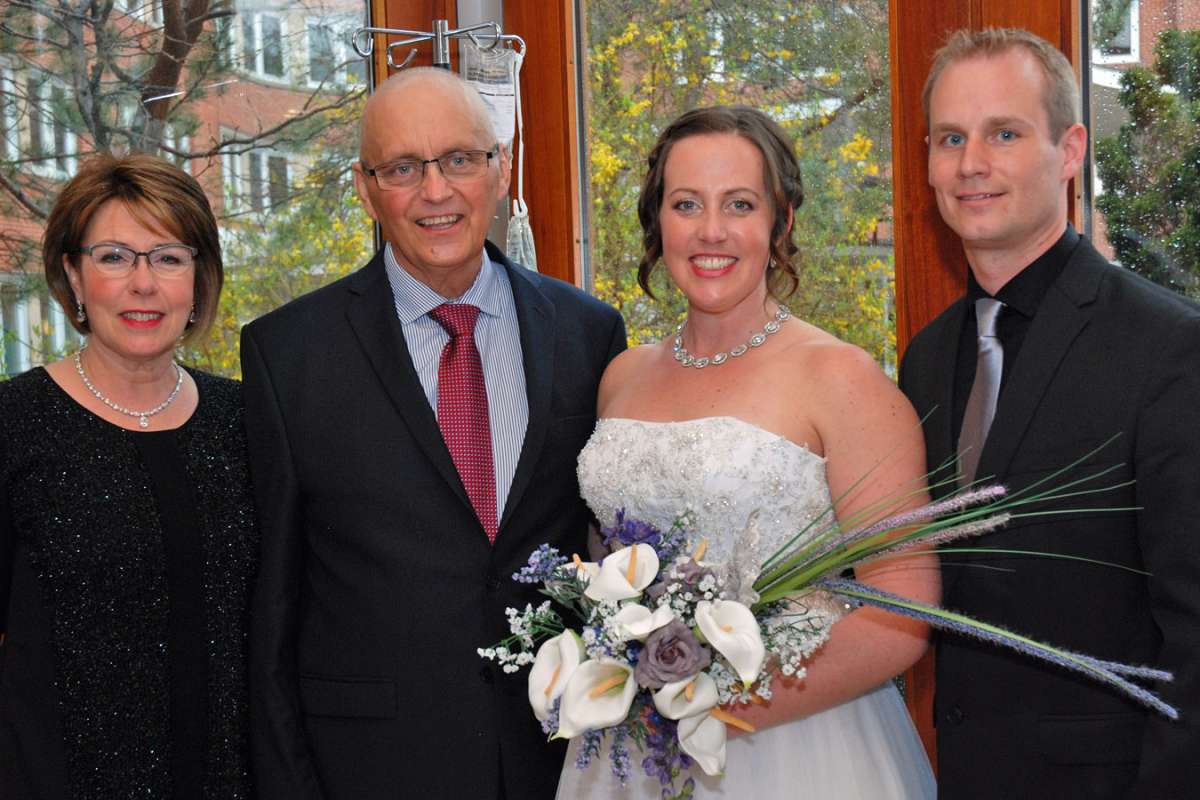 The father of the bride couldn't attend the wedding due to a hospital stay. So the happy couple brought the wedding to the father of the bride instead.
Grand River Hospital played host to the wedding of Tricia Snider and Doug Clayfield at the KW Campus on Friday May 5th. Tricia's father David Gardy took part as a patient of GRH.
"We were planning a simple city hall service, and probably a dinner after. With Dad's health needs, we made some changes to bring the wedding to him so he could take part. It was a bigger service and reception, but we're very happy to have made sure Dad was included," said Tricia.
GRH's spiritual care department worked with the family to help arrange the wedding. The department is regularly involved in weddings and services for families when a loved one is receiving care at GRH.
"I just wouldn't have been able to take part had they not brought the wedding here," added David. "The opportunity to see my daughter get married was wonderful."
Spiritual care providers have also officiated at weddings involving members of the hospital community, such as staff and volunteers.
"A wedding is a happy time, and it's a great pleasure to work with families to make sure their day is special. That can include accommodating loved ones who may be staying with us at the hospital, or other special arrangements as needed," said Rev. John Lougheed, director of spiritual care at GRH.
Congratulations to Tricia and Doug as you begin your married life together, and thank you to everyone who helped make this day possible.