Posted: May 29, 2018
Grand River Hospital's (GRH) regional cancer program is celebrating the success of its day one autologous stem cell transplant program for patients living with multiple myeloma or lymphoma. The stem cell transplant program offers patients living in Waterloo Wellington the ability to transfer to GRH after receiving a stem cell transplant in Hamilton, to recover closer to home.
For patients like Erin Gerger, a 33 year old resident of Kitchener, coming to GRH to recover after a stem cell transplant meant receiving daily care and comfort from family and friends.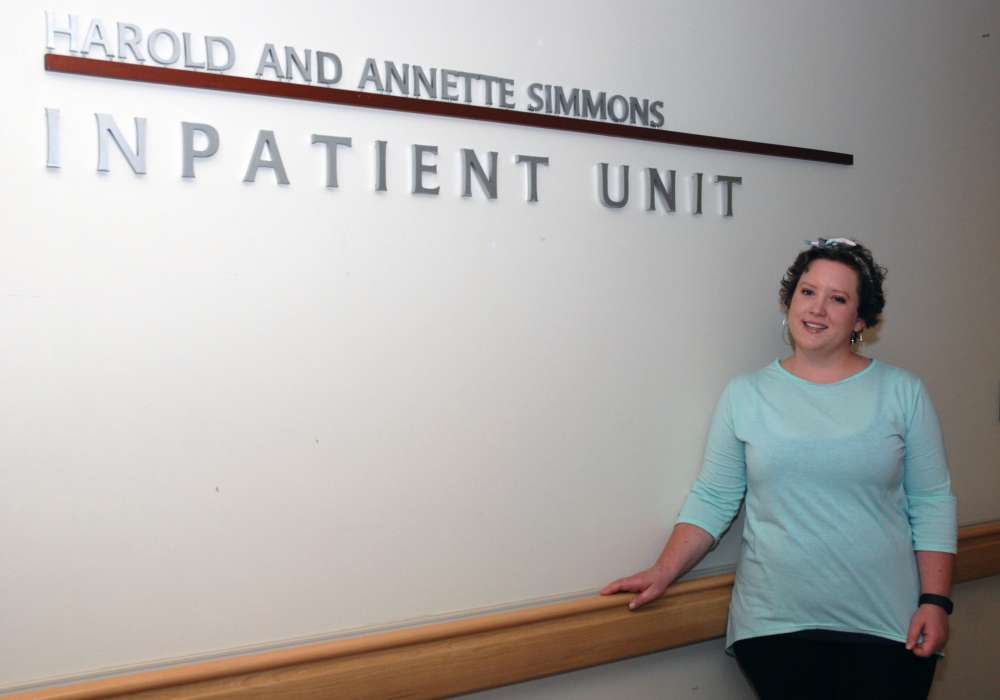 "Recovering close to home was absolutely amazing. Not only was I back in my home city, but I was close to my husband, family and friends. They came to visit me every day so I know it made it much easier for them too. The staff and facilities where I received my transplant were great, but nothing really compares to home. Being so close to everyone I cared about, and being in a facility that I was familiar with made me much more comfortable," said Erin.
Coming up on its two year anniversary, the stem cell program has cared for nearly 30 patients who received a stem cell transplant, and supported the care of an additional 16 patients. The program was created in partnership with the cancer program's Patient and Family Advisory Council (PFAC).
Shawn Sajkowski, stem cell transplant recipient and Patient and Family Advisory Council Member, knows all too well what it's like to recover away from home.
"After a stem cell transplant, patients often need a lengthy hospital stay to recover. I spent three months hospitalized in Toronto. I felt isolated and it impacted my relationship with family and friends," said Shawn.
Being through this experience, Shawn felt passionate that patients with cancer in our community deserve the option to recover close to home, so they wouldn't experience the same effects.  He shared his story through PFAC which had a positive effect in bringing the new program to the region.
"Participating in the Patient and Family Advisory Council has given me a voice. I have shared my story, provided input and offered suggestions that directly impacted patient care. It has been incredibly rewarding," said Shawn.
"We are extremely proud to be offering this service. This service enhances the quality of life for those undergoing transplantation in the region, as well as for the family and friends who no longer face the burden of travel to visit loved ones," said Jane Martin, vice president, pharmacy, renal, cancer and diagnostic services at GRH. "We aim to provide high quality cancer care close to home, as well as bring patients and families close together for the well-being of all."
GRH is home to one of the best cancer centres in Ontario. With the support and partnership of its Patient and Family Advisory Council (PFAC), GRH aims to continue advancing cancer care and improving the patient experience.