Posted: August 2, 2018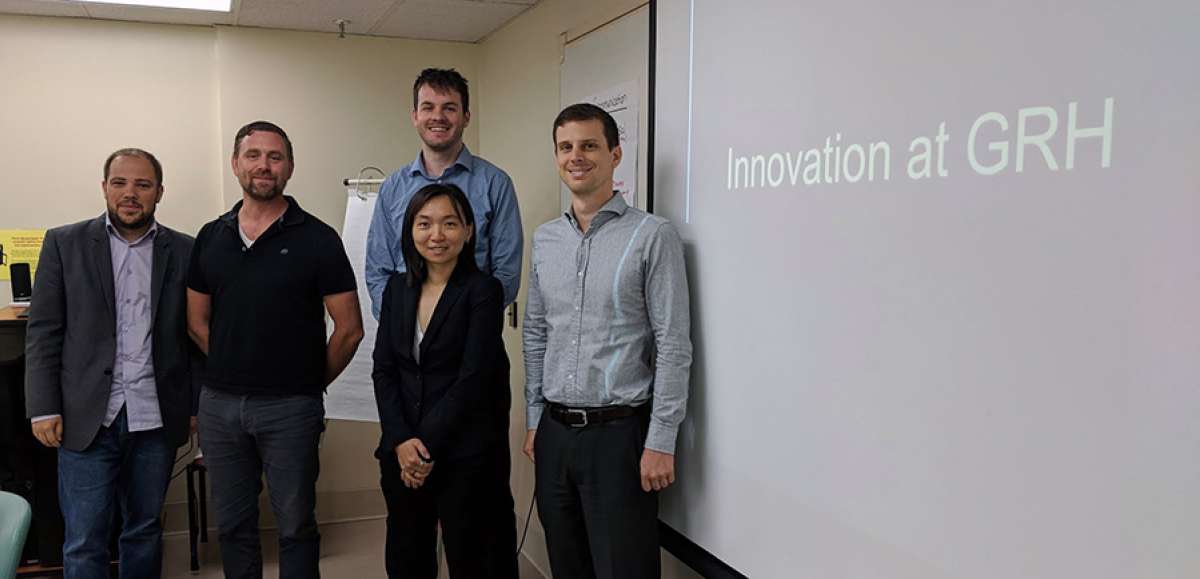 Last week, a group of MBA students from Wilfrid Laurier University's Lazaridis School of Business and Economics were onsite at GRH's Freeport Campus to present their final capstone report to members of the hospital's office of research and innovation team. The report, which looked at different approaches to research and innovation in health care settings, required the group of students from Laurier to complete a 6-week intensive research project and present the results of a literature review and recommendations to our team. To complete the work, students met with GRH leadership and staff to get a better understanding of the role of innovation at GRH and goals for innovation activities at the hospital.

"We are very pleased to have had this opportunity to collaborate with students from the master of business program at the Lazaridis School of Business and Economics at Wilfrid Laurier University," said Dr. Tina Mah, vice president of research and innovation at GRH. "The benefits of partnering on a project like this are twofold: the students are able to apply their skills to get hands-on experience researching and presenting as consultants would and GRH benefits from a final report that can help us plan future research and innovation activities."
The office of research and innovation will review their recommendations and reference the report for future planning.