Posted: February 14, 2018
Celebrating the renewal of the Health Care Centre Pharmacy.
Slidshow Gallery: Press the tab key to access slideshow navigation, then use the arrow keys to navigate between slides, and use the tab key to access the current slide content.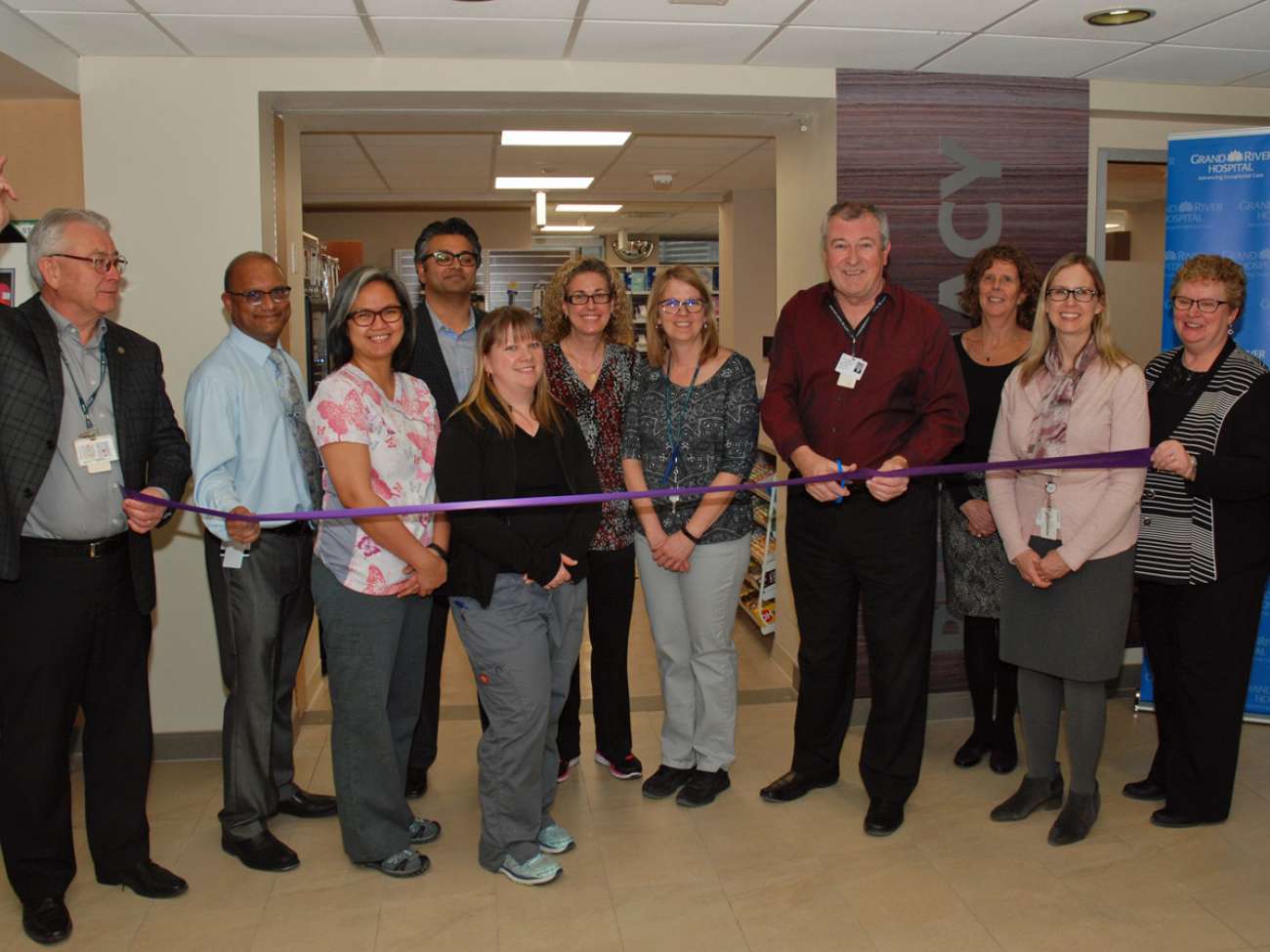 Pharmacy staff and GRH leaders cut the ribbon to officially open the renovated Health Care Centre Pharmacy.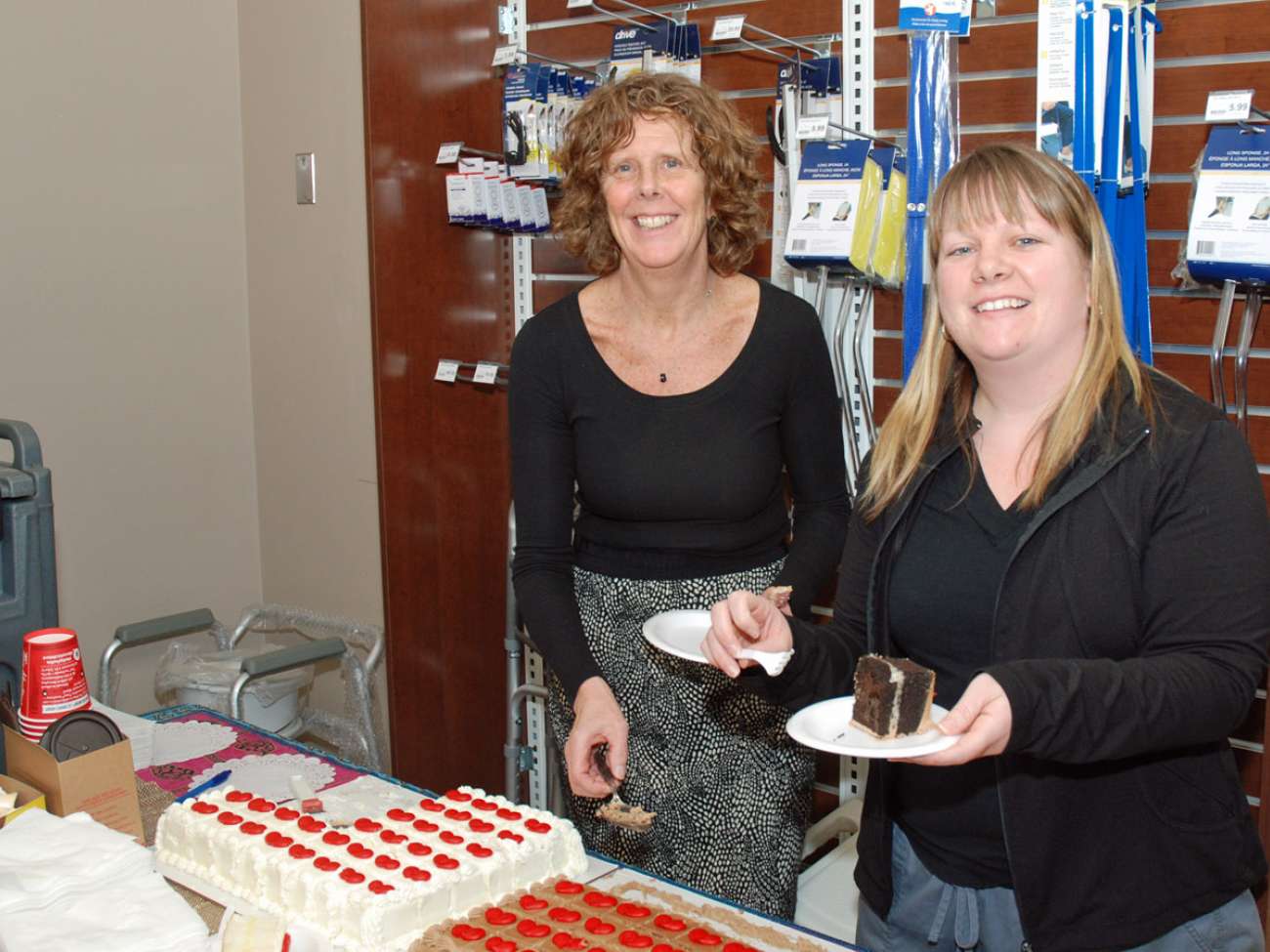 Pharmacist Sandy and pharmacy technician Andrea welcomed members of the hospital community to tour the renovated pharmacy.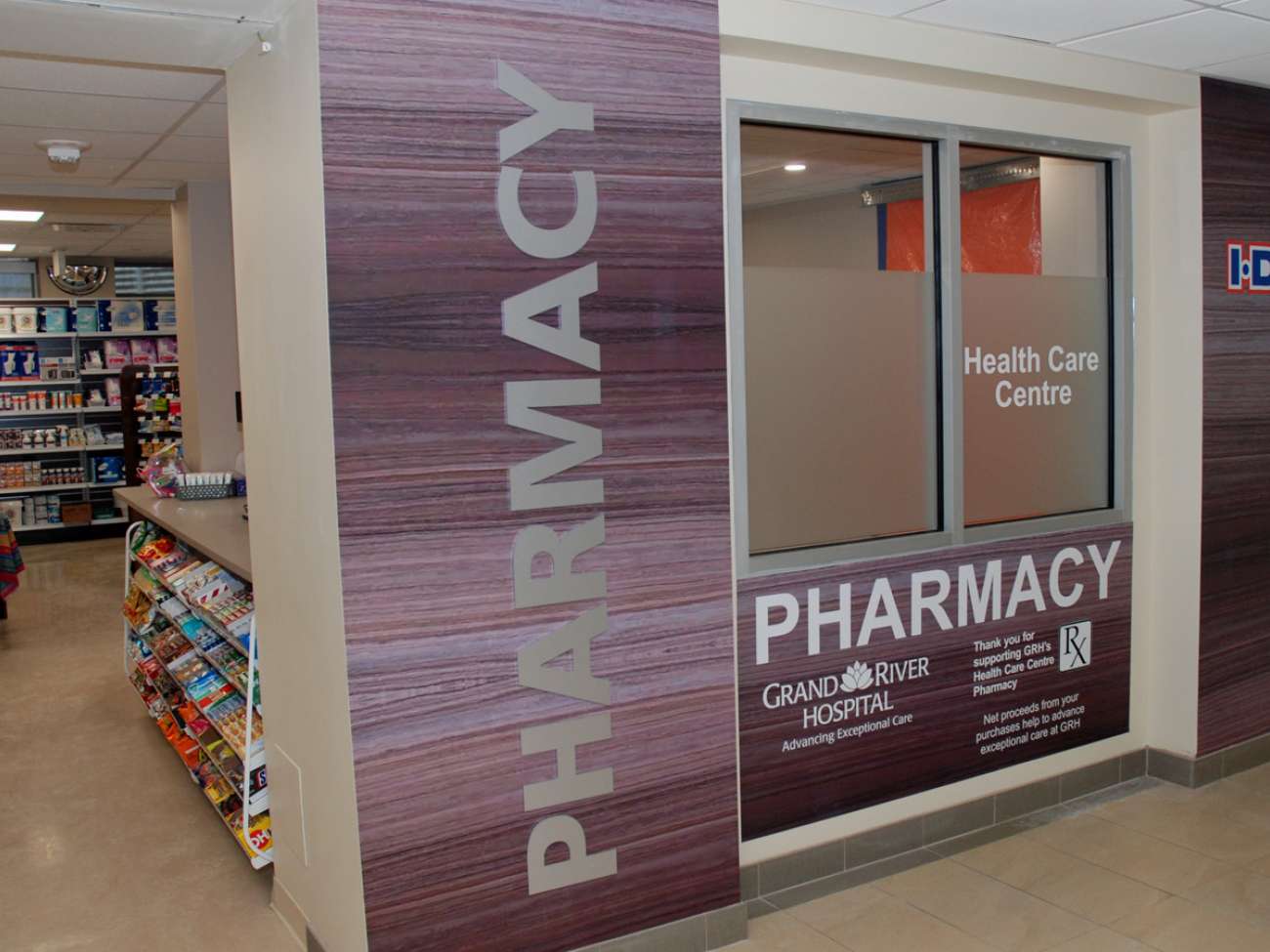 Health Care Centre Pharmacy is located right inside the KW Campus main lobby, at 835 King Street West. Net proceeds from the pharmacy support care at GRH.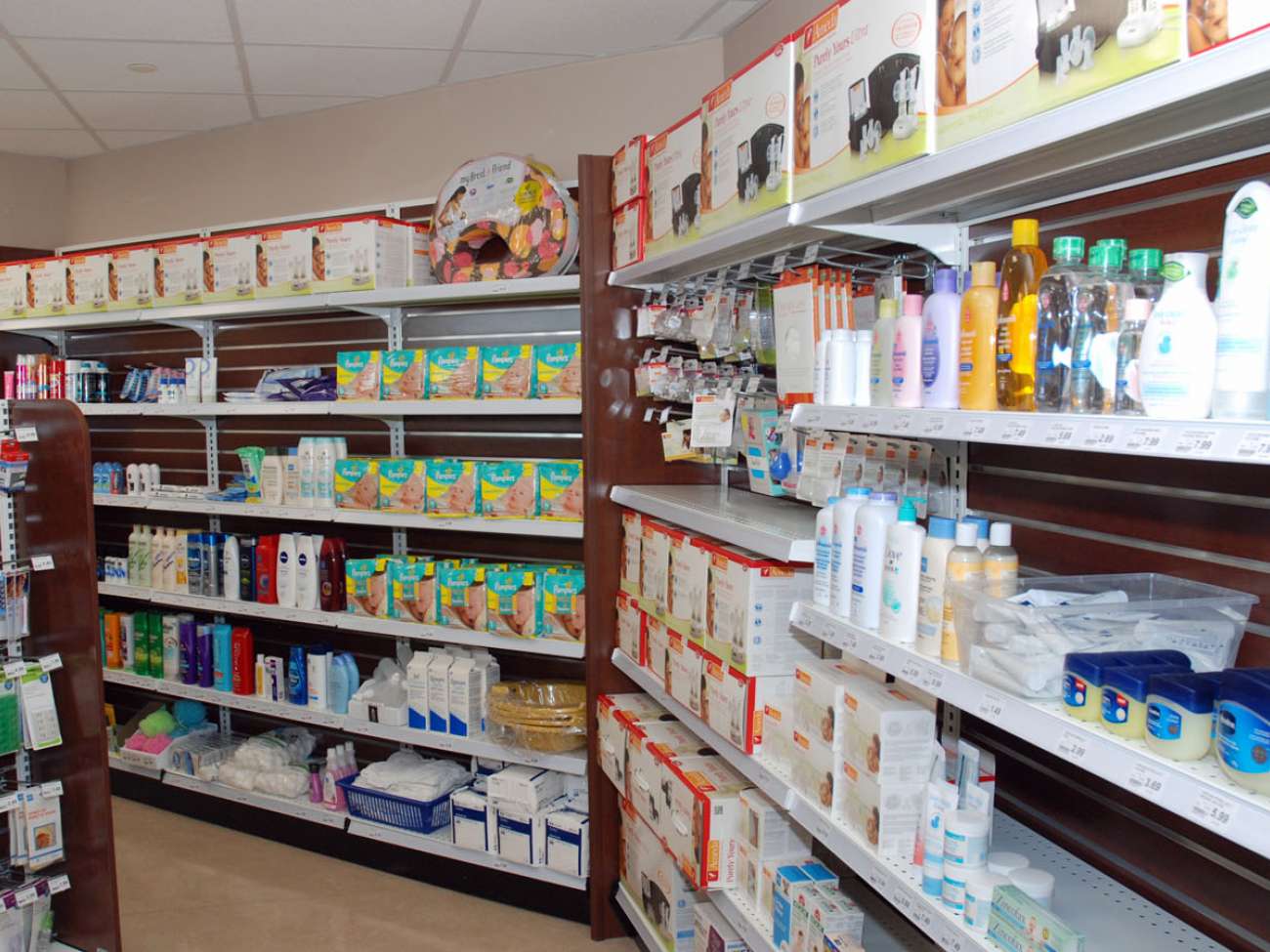 4,100 babies are born at GRH every year. So the renovated pharmacy includes a much larger baby care section.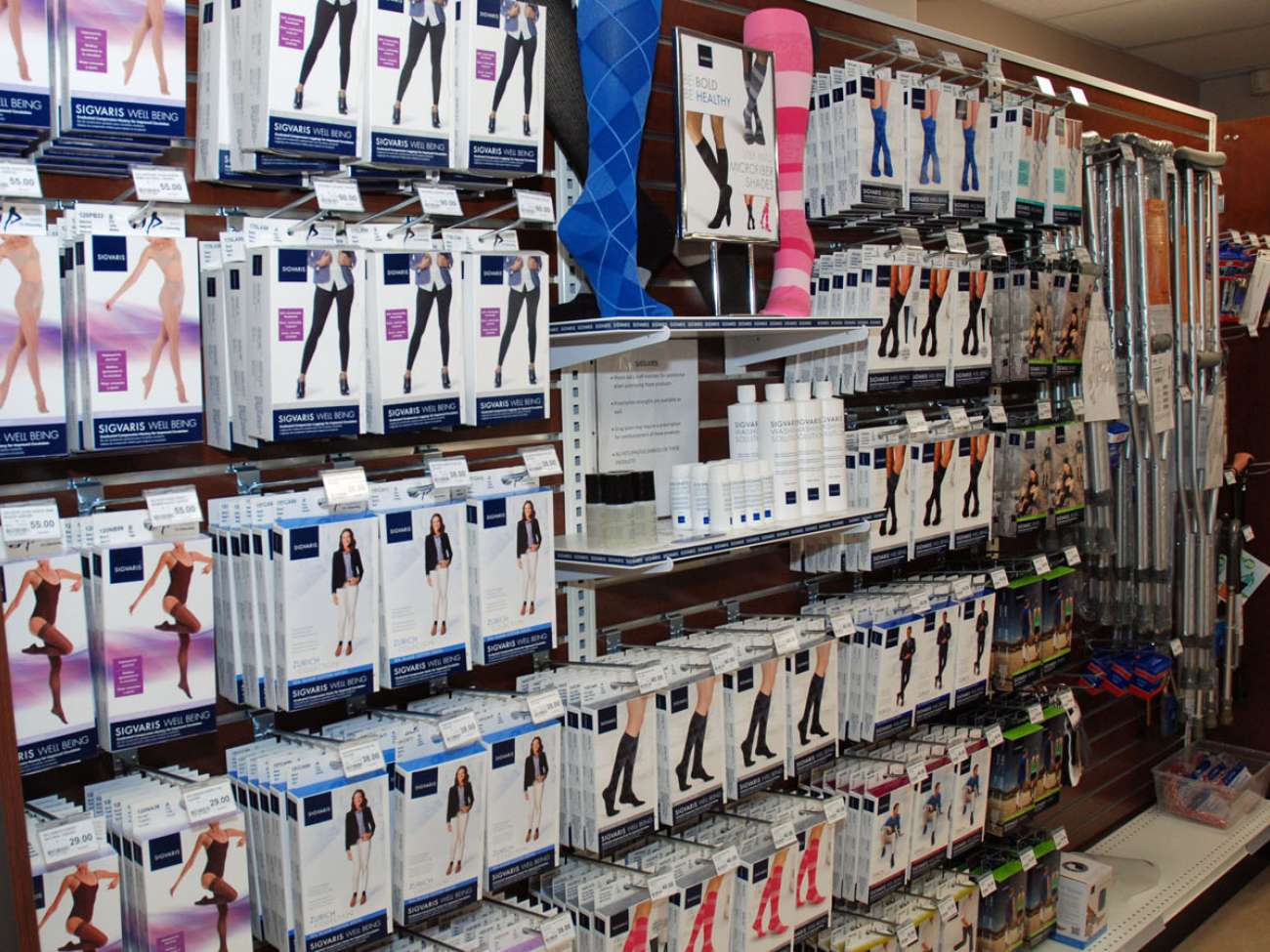 A new compression stockings section supports patients who need the stockings after surgery, and care providers who must often stand for lengthy periods.
A much larger home health section will provide devices and aids to help patients returning home after a hospital stay.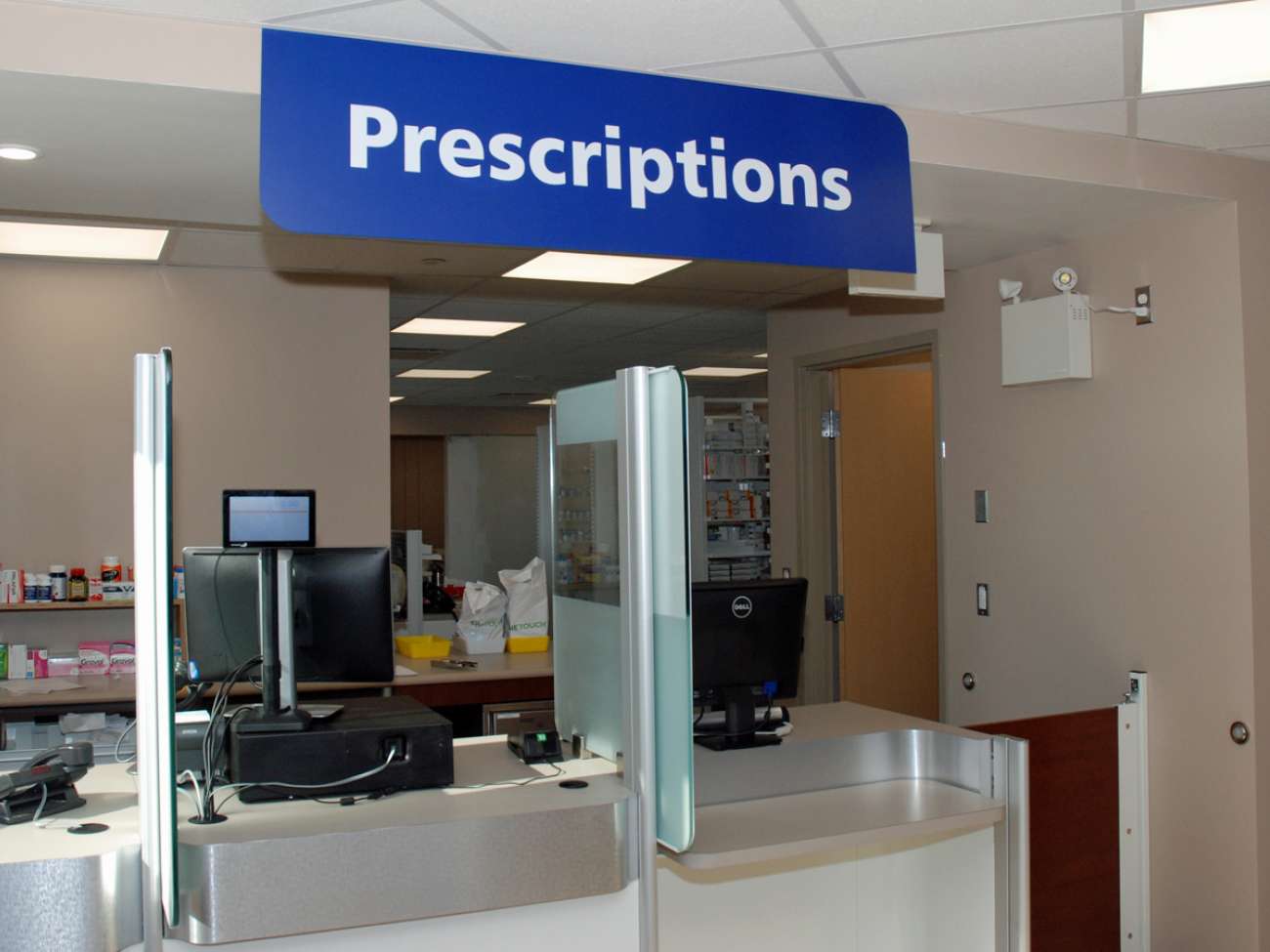 GRH pharmacists work in the Health Care Centre Pharmacy, providing their compassion and expertise to supporting patients and families.
After 28 years in service, Grand River Hospital's retail pharmacy was due for a renovation.
With that renovation project complete, GRH has officially re-opened the Health Care Centre Pharmacy in the main lobby of the KW Campus.
The renovation to the retail pharmacy has nearly tripled the amount of retail space and products available to patients and families. New services include but are not limited to:

Home health care aids to support patients who are returning home after surgery;
A wide range of compression stockings for patients following surgery, and members of the hospital community who must stand throughout the day; and 
A vastly-expanded baby care section, tailored to the needs of the the 4,100 babies born at GRH every year.
The renovation is just the latest in expansions for the retail pharmacy. In recent years, the hospital launched a "Meds to Beds" program to bring prescriptions and supplies to right to patients' rooms as they've returned home. In 2016, GRH opened a satellite location of the retail pharmacy in the hospital's cancer centre, supporting patients in their on-going treatments.
We invite you to visit the renewed Health Care Centre Pharmacy. The pharmacy is open from Monday to Friday from 8:30 a.m. to 6 p.m. and on Saturdays from 9:00 a.m. to 5:00 p.m.
GRH owns and operates Health Care Centre Pharmacy. The pharmacy's operations provide more than $1 million a year in net revenue to support patient care at GRH.