Posted: April 3, 2018
Supporting cancer care and research in Waterloo Region
Kitchener resident Tom Fulmer is among patients who have benefited from follow-up appointments for prostate cancer treatment from the comfort of their homes. Tom has connected with care professionals at Grand River Hospital's regional cancer centre through internet-based videoconferences hosted by the Ontario Telemedicine Network , or OTN (opens in a new tab).

"Dealing with appointments at a hospital is where things can become difficult. The system is busy. There's the process of getting there, parking and waiting," explained Tom. "The OTN service is basically a detailed medical appointment that I haven't had to travel to. While my treatment has since changed and requires me to visit more regularly, the OTN service has saved a lot of time and effort."
Many prostate cancer patients can receive medication in pill form rather than requiring hospital-based care for intravenous therapy. However, follow-up appointments are important to monitor how the medication may affect a patient.
That's why Grand River Hospital launched a pilot research project to provide care via videoconference for follow-up appointments. A pharmacist and registered nurse take part in each appointment. They perform a clinical assessment with each patient via a detailed list of questions.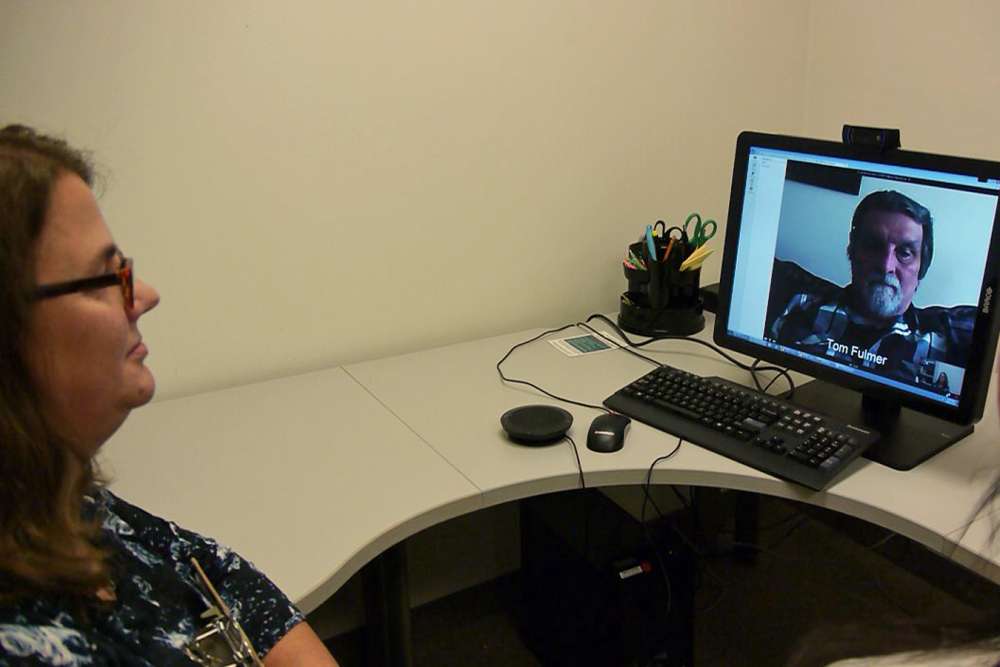 "We want to connect with the patient, make sure they're managing their symptoms and taking their medication properly," said Anna Granic, a pharmacist at Grand River Hospital. "The visits last 20 to 30 minutes. We can bring a patient in for a follow up appointment with an oncologist if there are any concerns."
The research project started in October 2016 with 20 study participants enrolled to date. The overall recruitment to the pilot will be 80 patients. The purposes of the study are to 1) assess the patient satisfaction with this new approach to care and 2) evaluate the feasibility of using telemedicine as an innovative method of conducting visits for cancer patients. 
There are no costs to the patient to use the service aside from their regular internet package. The hospital uses its OTN access and staff members' time to provide the appointments, but does not incur additional costs.
"The OTN system is something I hope gets more use. It absolutely does work, and it's well worth the time," added Tom.
"This pilot is an exceptional example of how to effectively roll out an innovative new model of care, which includes committing the necessary resources and establishing partnerships to support evaluation," said Dr. Ed Brown, CEO, OTN. "This thinking outside the box clearly translates to enhanced access to care and improved quality of life for patients."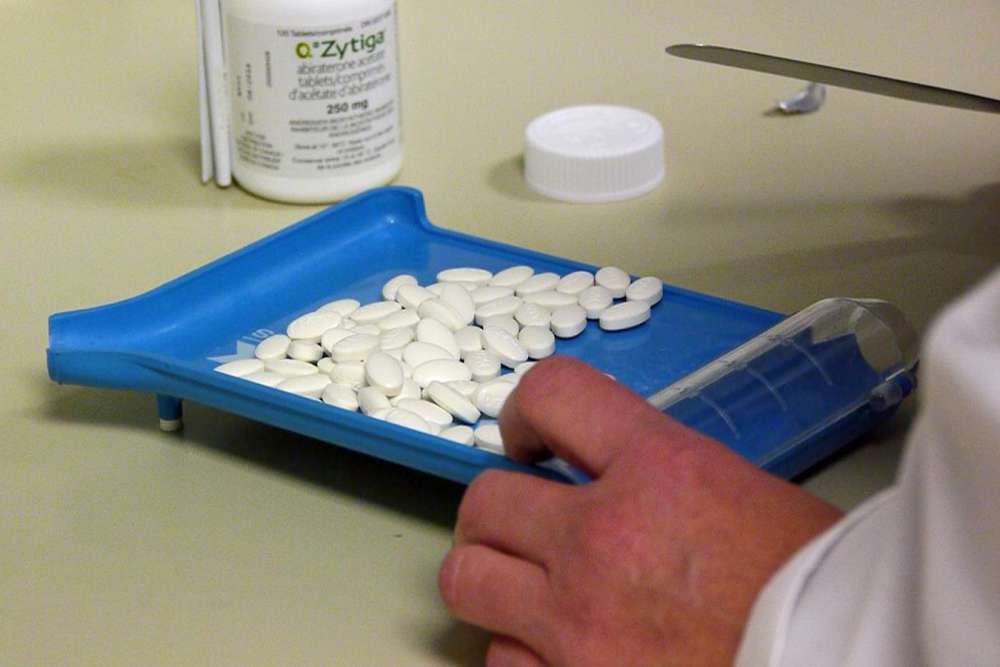 Grand River Hospital and University of Waterloo have partnered to conduct a research study on the pilot project. The partners will explore the health impacts of the appointments as well as patient satisfaction with the system. Funds from the Grand River Motorcycle Ride for Dad via Grand River Hospital Foundation (opens in a new tab) will pay for the $50,000 cost of the study.
"Research into new and different ways of providing care is an important part of GRH's cancer program," said Carla Girolametto, manager of research and clinical trials at Grand River Hospital. "We're hopeful our findings from this study will support better health and quality of life for our patients and others in communities across Ontario."
"From the day the School of Pharmacy opened, Grand River Hospital has been a critical partner in training our students through clinical rotations," said Thomas McFarlane, clinical lecturer at the University of Waterloo School of Pharmacy (opens in a new tab). "I'm very pleased that we have now extended this relationship to a research partnership, and hope that we can collaborate on many new projects in the coming years that will benefit patients in the Region and beyond."
"It's exciting to know that medical research conducted right here in our community is helping patients locally and across Canada," said Tracey Bailey, president and CEO of Grand River Hospital Foundation, "This is made possible thanks to the organizers of the Grand River Ride for Dad and the men and women who ride for their family and friends with cancer. Everyone involved – organizers, riders and donors – should be very proud of their role in supporting innovative cancer research in the Grand River Regional Cancer Centre that is saving the lives of people living with prostate cancer."