Posted: March 26, 2018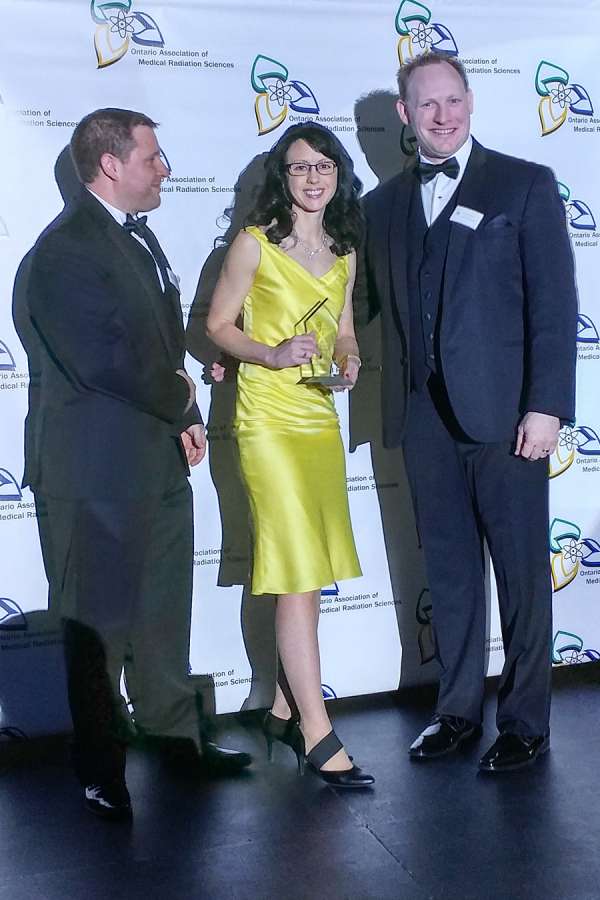 We've always known Paula Titaro is a terrific medical radiation technologist (MRT) at Grand River Hospital. Now the rest of the province knows too!
Paula was recently honoured with the Mary F. Cameron Leadership Award from the Ontario Association of Medical Radiation Sciences.
According to the Association, "The recipient is a MRT and/or Sonographer who has made a tremendous impact through selfless devotion to their practice. This award is not only for managers and directors, but for individuals that have earned the respect of their coworkers with their pioneering spirit and willingness to push the envelope to better serve patients, coworkers and/or contribute to the success of their department/organization and/or reputation of the profession."
Paula has been an MRT at GRH since 2001. She has practiced in the CT suite since 2003, and became team lead for CT in 2015.
When profiled on GRH's website in 2017, she said, "Whether I'm caring for a patient from the emergency department, an intensive care patient or an oncology patient, I always care for each patient like I would care for my own family."
Congratulations Paula and thank you for your support of patients and care providers at Grand River Hospital!