Posted: March 3, 2017
In front of every piece of high-tech medical equipment at Grand River Hospital, there's a care provider seeking to do their very best for patients.
Paula Titaro is among the dedicated technologists in GRH's CT suite supporting patients through emergency and on-going medical imaging care.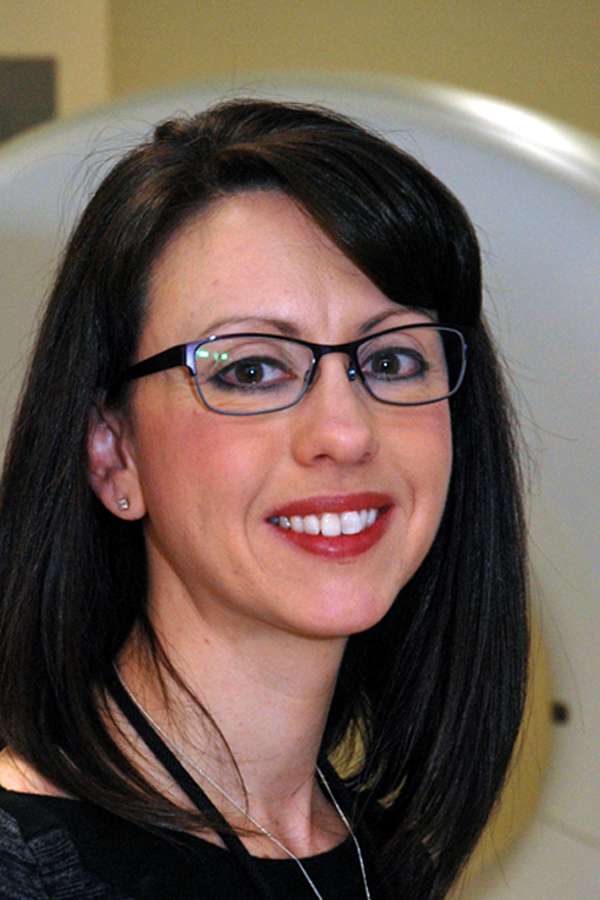 A CT- or computed tomography- scanner emits a narrow beam of x-rays as it moves in an arc around the body. With the aid of sophisticated computer processing, "slices" or cross-sectional images are produced.
For Paula, variety is the spice of life. Whether it's performing an emergency scan to support a stroke patient or supporting someone through their cancer journey, Paula is eager to provide the best care possible.
---

Why did you become a CT technologist?
I became a technologist because I love helping people and I knew from a very young age that I wanted to work in the medical field.
I was a student in GRH's medical imaging department in 1999 and fell in love with all the people I worked with… and I found a definite love for CT!  In 2001, I was hired as a general x-ray technologist and was so fortunate to be trained in CT in 2003. 
In 2012, I was given the opportunity to be a charge technologist which led me to taking on the role as CT team lead in 2015.
What do enjoy about working in CT?
Every day is different and it is an extremely fast-paced work environment. We have our scheduled out-patients, but we never know what will come through the emergency department, intensive care unit or the in-patient areas that will require an emergent CT.
I enjoy working as part of our team and I work with a dedicated group of technologists. On a daily basis, they show their ability to adjust and adapt to whatever is coming through our scan room doors. I'm very proud to lead a team who does it day in and day out with smiles on their faces!
What keeps you challenged in your work?
We are helping people during a difficult time, patients and their loved ones. Sometimes our challenge is a difficult intravenous start for a patient. Sometimes it is an upset or frustrated patient. Or it is trying to get a patient comfortable on the scan table for the length of the exam
By ensuring the comfort of each patient we are able to produce the highest quality images to help radiologists and physicians to make a diagnosis.  As a team, we work together to make sure each patient is treated with care, kindness and respect. I believe we provide this every day with excellent patient care.
What's important for you in helping patients get through a CT exam?
I feel it is important to make sure the patient is completely informed about what will be happening for them every step along the way.
A lot of our patients require oral and IV contrast, which will have them in the CT department for about an hour and a half from start to finish. I love when a patient thanks me for explaining everything in detail. I know I have helped take that fear of the unknown away for them!
CT can be used for exams in emergent circumstances and on-going care. How do you tend to emergency needs?
Some of the more emergent cases we deal with are patients coming in with stroke symptoms.   Being the stroke center for our region, these cases are a priority and will come with emergency medical services right to our CT scan table.
Our goal is to scan the patient as soon as they arrive on site so physicians can determine if the patient is eligible to have a certain type of clot-busting medication.
What about supporting on-going patients?
We have many patients who are going through cancer treatment and require a CT scan every three to six months.
We form bonds with these patients and their families. We get to know their kids, if they have pets at home and where they are at in their treatment. They get to know about us and our families.
We have shared tears of joy and tears of sadness with our patients. We are an extension of their care and treatment, and do our best to make sure each visit is a good experience.
Whether I'm caring for a patient from the emergency department, an intensive care patient or an oncology patient, I always care for each patient like I would care for my own family.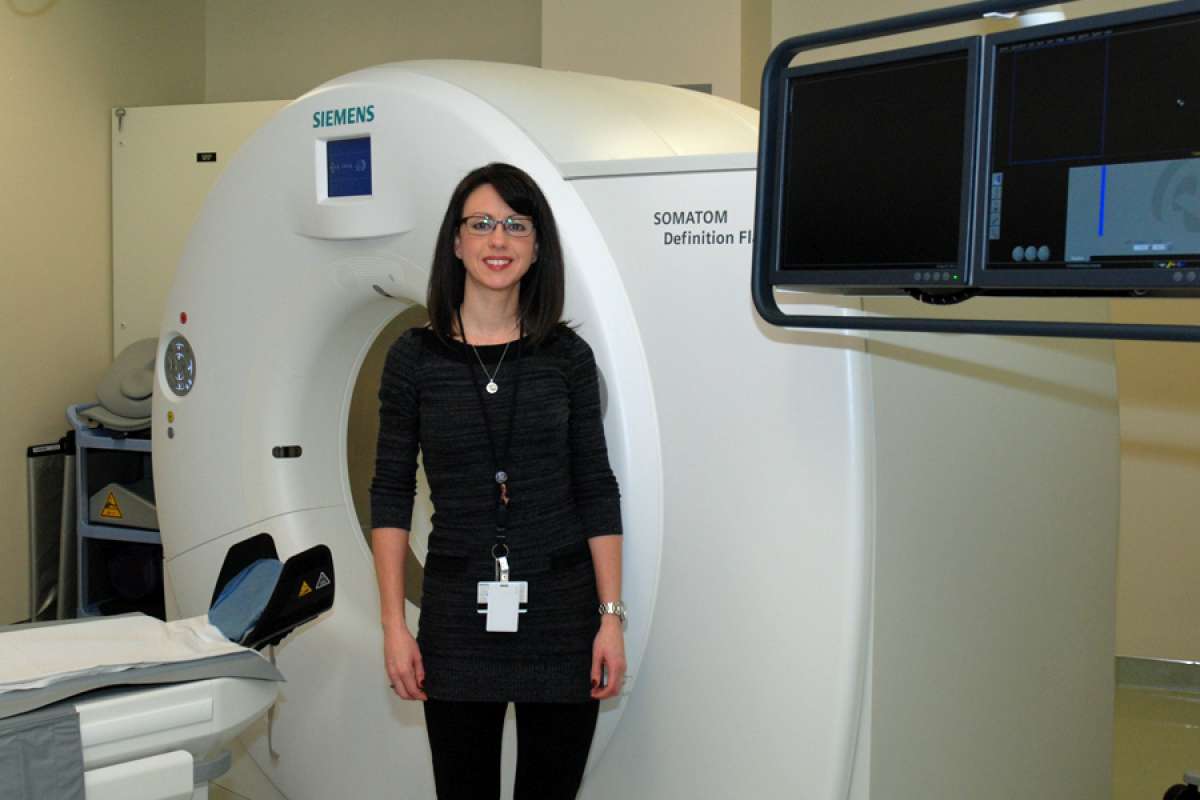 Learn more about GRH's new CT scanner and the community effort that made it possible.
More GRH Stories