Posted: May 5, 2023
Grand River Hospital employs over 1800 nurses who work in a variety of programs and roles from bedside to administration and beyond. As part of Nursing Week 2023, GRH is proud to share a series featuring a few of the many different nursing roles you may not know about including our joint chief practice information officer, Tammy Wehrle.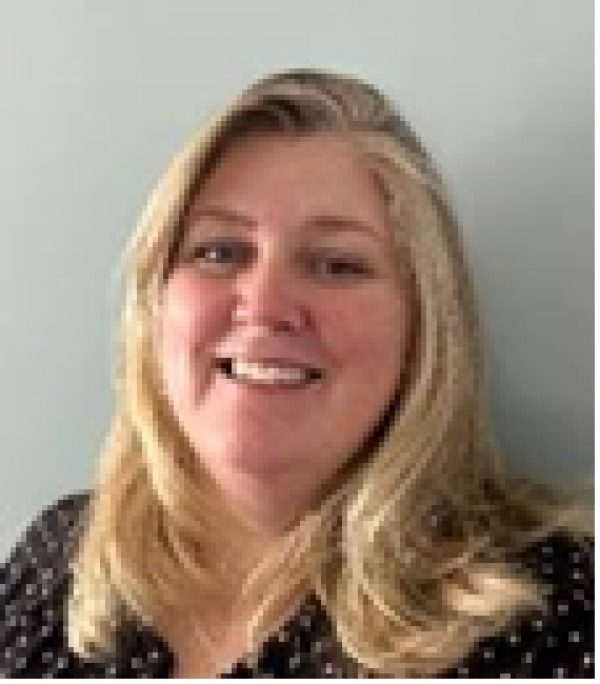 Tammy's nursing career started out like many nurses, wanting to help people feel better and make a difference in their lives. Twenty-three years later, she still feels privileged to do this but in a much different way. Tammy holds a Nursing Diploma from Conestoga College and a BScN from Toronto Metropolitan University. Tammy spent the majority of her career in critical care, initially as a staff nurse and then as an Education Practice Lead in ICU. In 2019, Tammy "accidentally" stumbled into a project that would change her career path leading her on a journey into the specialty of clinical informatics.
Before the pandemic, Grand River Hospital and St. Mary's General Hospital implemented a new electronic health record. The transition of the EMR shifted to COVID priorities to ensure staff and patient safety and enable vaccination clinics. Tammy pivoted to supporting the mass vaccination clinic in Cambridge while to supporting the COVID drive thru while working with the informatics team to stabilize and optimize the EHR. Tammy's current role focuses on strategy and working with clinical teams to enhance and implement digital tools that support patient care and safety while promoting efficiency for clinical staff. Tammy believes that digital tools like EMRs, barcode scanning, remote monitoring and Artificial Intelligence are the way of the future in health care and that nursing is at the heart of these tools and critical in designing and implementing digitals assets. She also emphasizes that these tools will allow nurses to focus on patients while leveraging technology to support safe patient care and positive health outcomes.
Tammy is excited to be a part of this technology movement locally in Waterloo region, KW4OHT and Ontario Health and hopes that nurses will find the same excitement, challenge and reward of clinical informatics!

More GRH Stories