Posted: May 5, 2023
Grand River Hospital employs over 1800 nurses who work in a variety of programs and roles from bedside to administration and beyond. As part of Nursing Week 2023, GRH is proud to share a series featuring a few of the many different nursing roles you may not know about including our medical imaging nurses.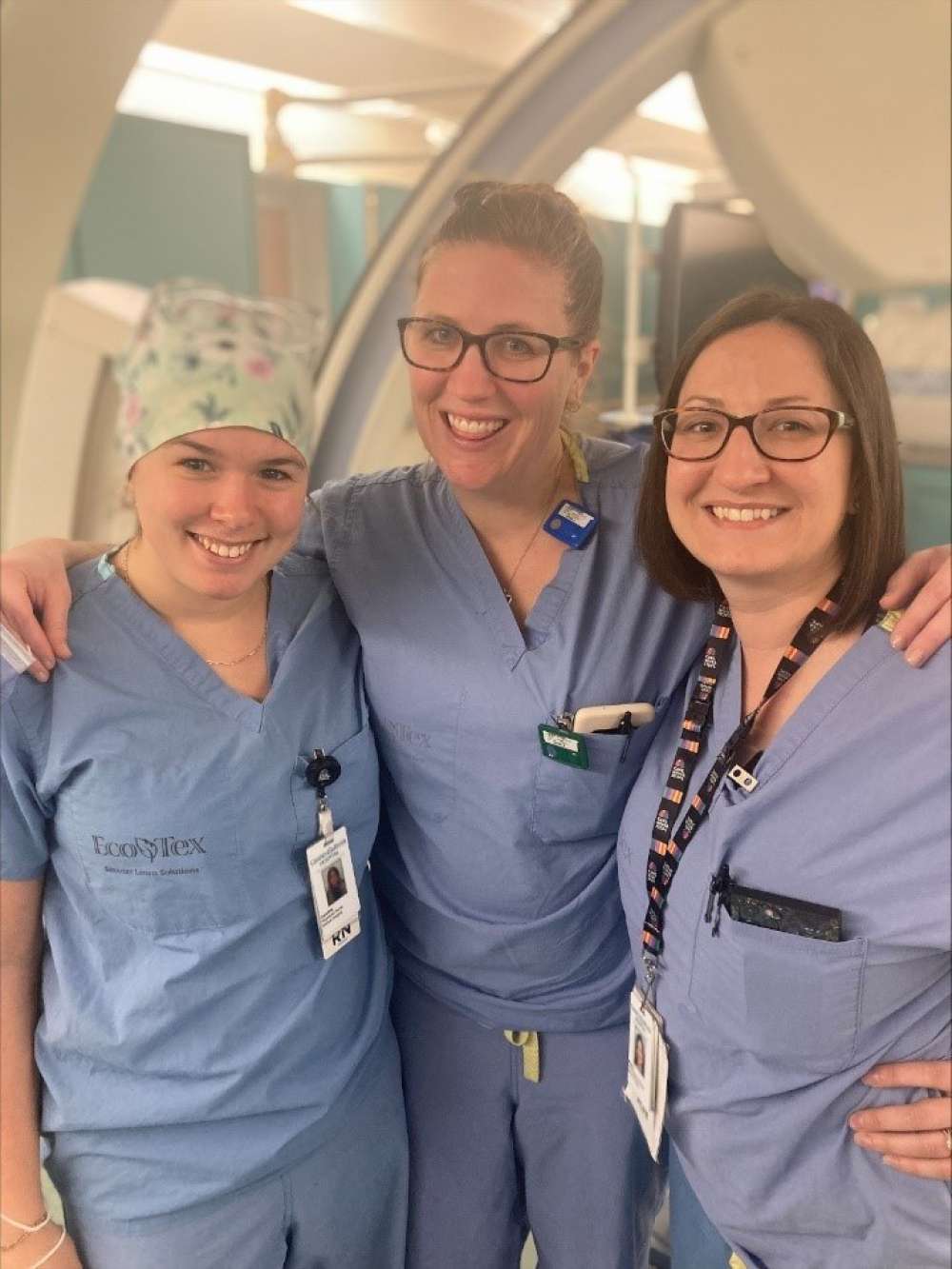 Medical Imaging Nurses at Grand River Hospital are responsible for patient care during medical imaging procedures, they work alongside radiologists, technologists, and other healthcare professionals to ensure that patients receive high quality care. The procedures that are performed in medical imaging can have large impacts on the quality of life for patients managing chronic conditions. They must prepare patients for procedures, including explaining the procedure and answering any questions they may have. They also monitor patients throughout the procedure, ensuring that they are responding well and intervening if necessary.
Medical imaging nurses are also responsible for administering medications as needed during imaging procedures. They must be knowledgeable about the use of different imaging modalities and be able to communicate effectively with the rest of the healthcare team about any issues that arise during the procedure. MI nurses are also responsible for set up and scrubbing in to for sterile procedures.
They are the first responders to any allergic reactions and adverse events within the department and the medical imaging team relies on their expertise for difficult IV starts.
In addition to their direct patient care responsibilities, medical imaging nurses also play a vital role in educating patients about their procedures, including preparing them for what to expect and providing follow-up care instructions.
Happy Nursing Week!
More GRH Stories