Posted: April 10, 2016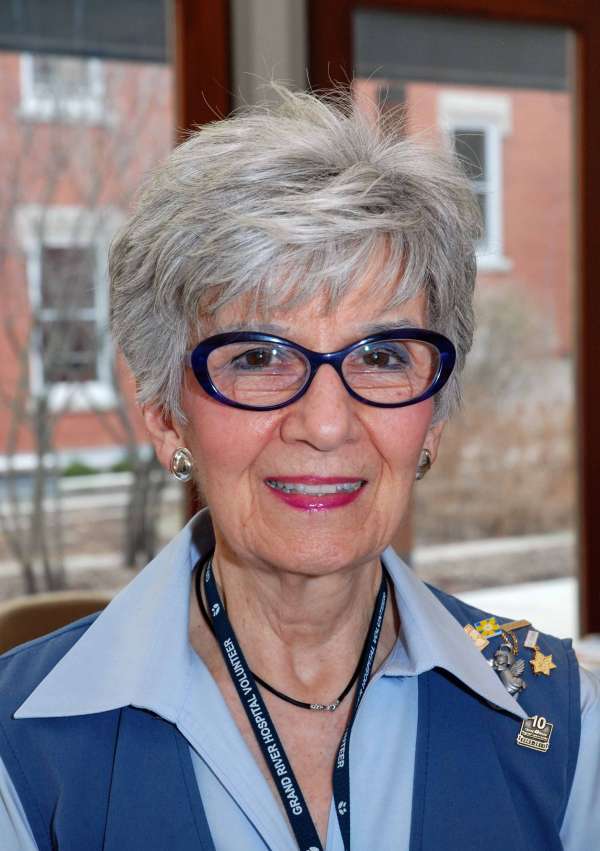 From an injury to volunteering to supporting her husband in his hour of need, Joy Bent's service at GRH has had some interesting connections.
Joy's 28 year journey as a volunteer began in 1987 with a fall and a smashed elbow. The injury led to surgery and a stay at what was once the KW Hospital (now GRH's KW Campus).
"Although it was hard, I had such a good experience with the hospital that I wanted to give back," she explains.
And give back she did. For 15 years, Joy gave her time in the hospital's emergency department, where she saw almost every patient circumstance. She volunteered in the evenings as she continued to work full time until 1994.
Following several years of service, Joy was asked to join GRH's ethics committee as a community member.
"I learned so much about different protocols, research, and interacting with clinicians," she adds.
That experience made a difference in November 2015 when her husband Fred was brought to the hospital with symptoms of a stroke.
Joy had learned about the clot-busting stroke treatment drug tPA during her time on the ethics committee. That knowledge made it easier for her to understand what would happen next.
As her husband was paralyzed on one side, Joy was well informed as clinicians discussed the potential benefits and risks of the medication. "Two hours after they had administered it, Fred was doing better and on his way to recovery," she explains. "The team providing care in GRH's stroke unit was incredible."
Today, Joy volunteers in GRH's regional cancer centre. She's held that position since the centre opened in 2003. She helps patients undergoing treatment or seeing their physicians, and supports staff in the clinics with her calm and friendly manner.
As she reflects on her time as a volunteer and what she's learned along the way, Joy is quick to say that she's been blessed.
More GRH Stories